12/9/15news article
a fourth record-breaking year for Dayton Children's #GivingTuesday challenge
champions make our children the true winners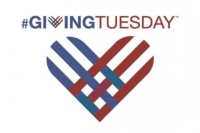 A fourth year of success for Dayton Children's #GivingTuesday challenge. More than 30 champions - employees, patient families and community members - raised $21,490 by harnessing the power of social media. That's 32 percent more than last year. Many small gifts made a big difference – there were 355 donations, a record number and a 136 percent increase over 2014. Donations were still coming in several days after Giving Tuesday.
While that success is worth celebrating, the true winners are the children that need Dayton Children's every single day. From CARE House to pet therapy, rehabilitation services to the Miracle Fund, each area chosen for a champion's support will get an extra boost from the donations and better serve Dayton's greatest treasures – our children.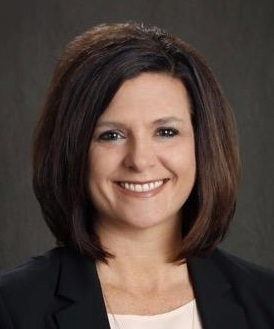 Michelle Vollmar of Springboro, was the top champion, raising $2,305. Michelle will also receive a bonus $1,000 donation courtesy of Dayton Pediatric Imaging. As the president of the Dayton Children's Women's Board, all her donations will go to fund the Women's Board's CHA-CHA 2017 pledge to raise $500,000 to purchase a new nurse call system.
"As a mother, it gives me comfort knowing that my daughter can be treated at a world-class children's hospital by compassionate and skilled physicians and staff right in our own community," says Vollmar. "Dayton Children's is just right for kids - mine and yours!Your donations truly do help to make a difference for our children and their families."
Coming in second place was a fellow Women's Board member, Lindsay Johnson from Springboro. She raised $2,290 and will receive a bonus $500 for the same cause – the nurse call system. "Thank you for giving thanks for the healthy children in your life and for helping children suffering from illness and injury," says Johnson.
Rounding out the top three, Grace Jones from Kettering raised $1,335 for her cause – Emily's Beads of Courage. Cancer patients receive one of these beads every time they undergo a medical procedure - for every poke, chemo treatment or blood draw. By the end of treatment, most have multiple necklaces.
"Kids battling cancer at Dayton Children's are some of the most courageous people I have ever had the pleasure of knowing," says Jones, a marketing communications coordinator at Dayton Children's. "Every year, 50 new families find out their child has cancer and enter treatment at Dayton Children's. The Emily's Beads program helps provide something fun to focus on through that journey. I love that the bead programs gives them a tangible way of recognizing their courage and is just a small thing to make their cancer journey just a little bit easier."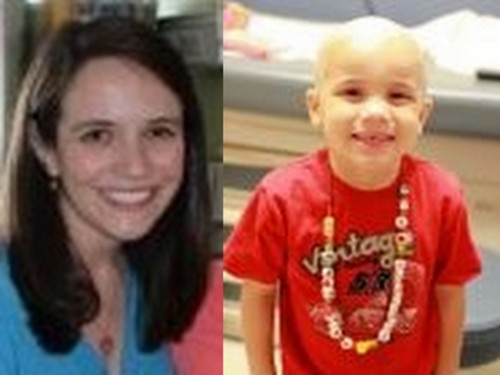 Jones will also receive a bonus amount for her cause - $250. All top three challengers receive free bread for a year from Panera Bread, thanks to the owners of the Dayton franchises, Covelli Enterprises.
For more information, contact:
Stacy Porter
Communications specialist
Phone: 937-641-3666
newsroom@childrensdayton.org