specialized, comprehensive care for children with breathing issues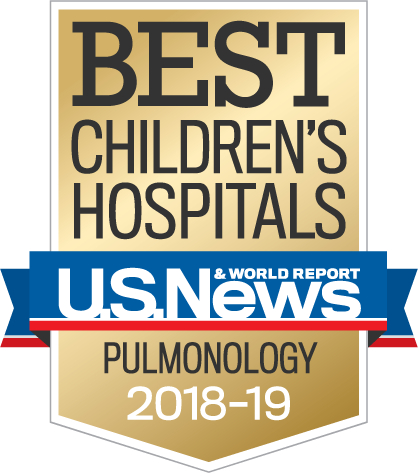 Dayton Children's provides expert care for children and teens with breathing problems. Our team of doctors and nurses have special training and knowledge for treating pulmonary disorders. They provide treatment for the full range of breathing-related conditions such as asthma, undiagnosed wheezing and coughing and cystic fibrosis.
Our patients and families appreciate the personal, consistent care they receive from our team. Many of our patients have a complex medical condition. That's why our team works with other experts at Dayton Children's to make sure each patient receives the care they need. These can include experts in the heart, sleep, speech and many others.
U.S. News & World Report, the global authority in hospital rankings and consumer advice, lists Dayton Children's Hospital's pulmonology in the new 2018-19 Best Children's Hospitals rankings.