prospective residents |  residency program | application and contacts | residency diversity,equity and inclusion 
---
wonder what life is like for current residents? 
The balance between work and play is one of the strengths of the Integrated Pediatric Residency Training Program at Wright State University Boonshoft School of Medicine. A brief list of the annual programs that the program hosts includes the Holiday Party, Residency Graduation at a local Dayton restaurant and military graduation at the Museum of the United States Air Force.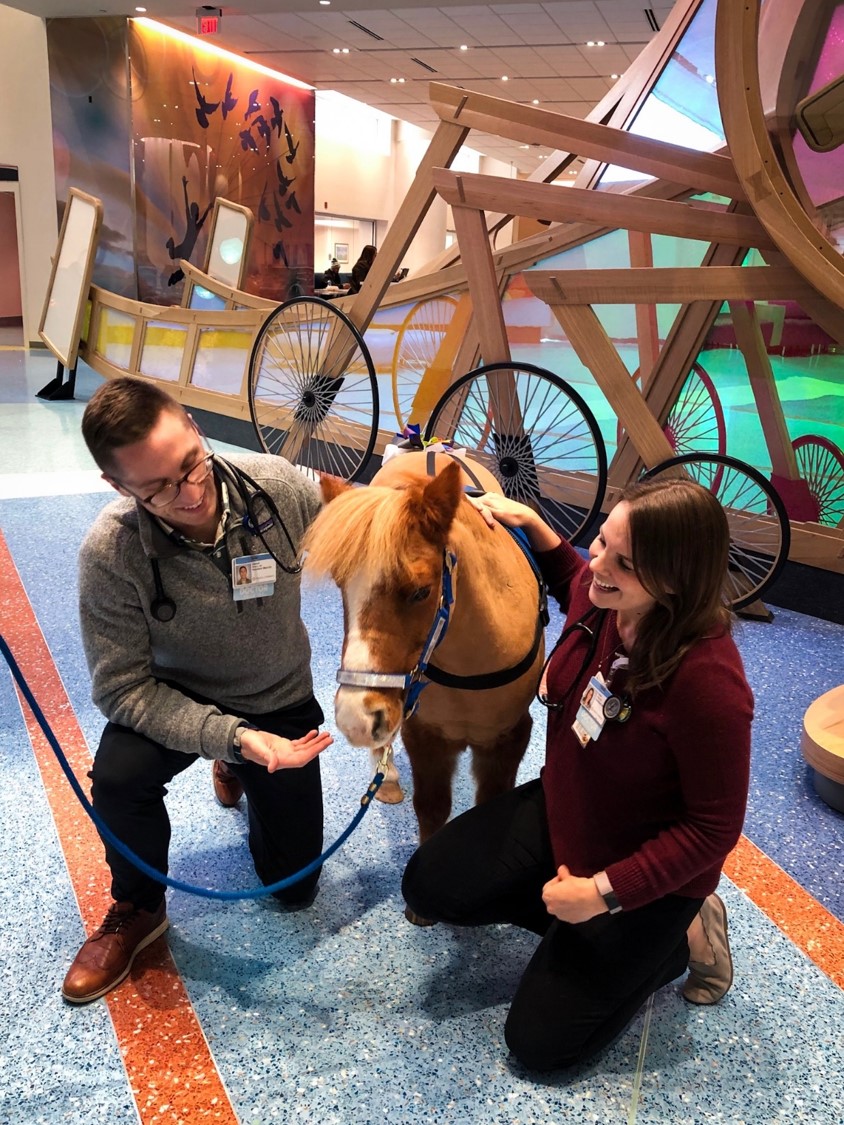 The program also hosts biannual resident retreats as a way to relax away from work as well as to allow the individual resident to have a voice in the program. In addition to these program-hosted events, there are many other activities organized and put on by the residents themselves, including the annual intern welcome dinner, baby showers, fantasy football leagues and the intramural co-ed softball team, just to name a few.
Living in Dayton offers many opportunities for recreation. Many of our residents enjoy the rest and relaxation that comes from dining at the The Greene, a 72-acre town center featuring pedestrian-friendly streets, open-air gathering spaces, parks, retail stores, entertainment and restaurants. For those who enjoy the outdoors, Greater Dayton has more green space than any other metropolitan area its size and has a wonderful trail system, the Dayton Metroparks, for biking and jogging.
The sports fans in our program can watch the Dayton Dragons, who recently surpassed the most home sellouts for any team in professional sports history, as well as take the short drive to many major sports teams such as the Cincinnati Reds, Cleveland Browns, Ohio State Buckeyes and Indianapolis Pacers. For residents who are more family oriented, the low cost of living and abundance of inexpensive family entertainment make Dayton a wonderful place to raise a family.
meet the residents
2020-2021 Pediatric Residents
Pediatric Civilian Chief Resident
Darah Yuhas, MD              Temple Univ SOM
Pediatric Military Chief Resident
Lauryn Fowler, MD          Wright State Univ. Boonshoft SOM
photo fun