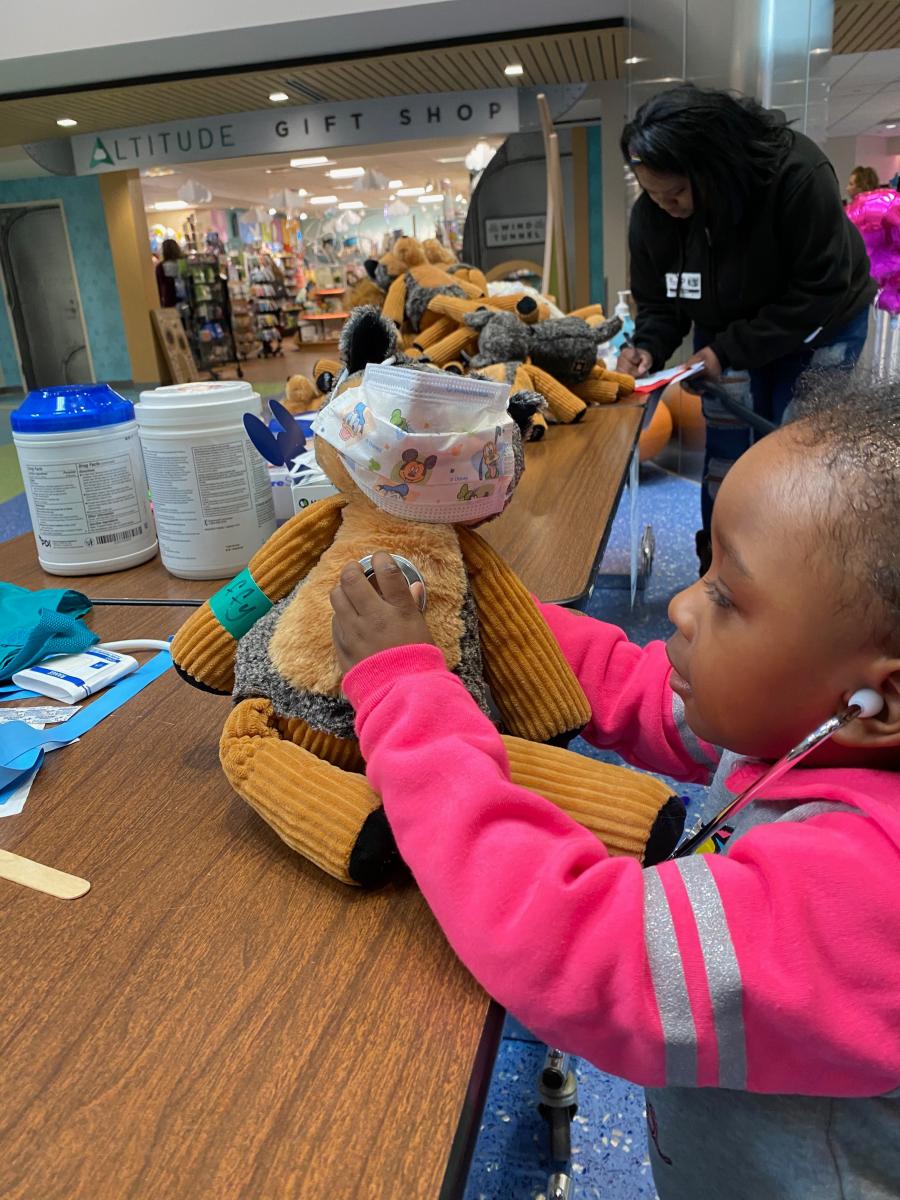 Children admitted to Dayton Children's and their families receive the finest medical treatment, emotional support and loving care available anywhere. But children have other special needs. Your gift of toys, books, games, and activities help brighten a child's stay at Dayton Children's. These gift items are used for birthday presents, end-of-treatment gifts and to stock our play and waiting areas.
*Due to infection control policy we cannot accept used stuffed animals or toys. Due to food allergies and food labeling requirements we are not able to accept donations of food or candy for patients.
kids wish list: top ten items needed
top ten items needed (Please note that all items must be new. We cannot accept used items):
Infant/Toddler musical, light up or vibrating toys
Gift cards for Wal-Mart, Meijer, Target, area restaurants
Small/medium lego sets
Matchbox cars
Infant Teethers, Rattles
Play-doh & Play-doh sets
My Little Pony figures and playsets
Disney Princess Barbies 
Word search books
Playing cards, Uno, Go Fish, Skip-Bo
Check our our AmazonSmile wish list for even more items!
items needed by age
infant and toddler
Plastic, musical, light up or vibrating toys
Rattles, teethers, plastic crib links
Board books (all cardboard pages)
See-N-Say toys
preschool
Crayola crayons, markers and coloring books
Little Tikes and Fisher Price toys (Little People, animals, school bus, airplane, cars, play phone)
Matchbox/Hotwheels cars/trucks
Disney Princess Barbies
Play-doh and Play-doh kits
Culturally diverse baby dolls & Barbie dolls
New, small stuffed animals (must be new)
school age
Action figures, transformers
Small/medium lego sets
Toy dinosaurs, insects, animals
Cards - Uno, playing cards, Go Fish, Old Maid, Skip-Bo
Over the door basketball hoops
Arts & crafts kits
Fingernail polish, Lip Smackers chapstick
Word search, Mad Lib, crossword puzzle books
Adult coloring books,sketch pads, colored pencils
Gift cards: Target, Walmart
items to make
Activity bags - Paper or ziplock bags filled with fun activities: stickers, coloring sheets, word search puzzles, crayons or colored pencils, glue sticks, craft kits with instructions, decks of cards. No food or candy.
Teen bags- Paper or ziplock bags filled with finger skateboards, Rubik's cube, adult coloring books and colored pencils, card games, word search books, fidget spinners, nail polish, ear buds
Please note that we can no longer accept blankets or pillowcases for our patients. Our first priority is patient safety, so all blankets must be washed in our hospital-grade cleaning facility prior to distributing to our patients, and these items do not tolerate the heat well. Thank you for your understanding and for helping us to provide the very best experience for our kids. 
let us do the shopping for you
Make an online donation to child life. Funds are used to provide activities, toys and gifts for patients. Monetary donations enable the child life department to purchase items as they are needed, resulting in reduced storage needs and the ability to purchase needed items. Click here to make an online gift to child life. 
holiday gift drive
Every year our community generously gives to the kids at Dayton Children's with toys and gifts.  Your gift of toys, books, games, and activities help brighten a child's stay at Dayton Children's. This year, for the safety of our families and staff, we are limiting visitors on site and instead holding two holiday gift drive thru drop off days!
dates and times:
2022 drop off dates to be announced soon!
location
Tech Town - 241 Taylor St.,  Dayton (Dayton Children's office building in downtown Dayton off of Monument St.)
Learn more about the holiday gift drive here.