We are partners in your patients' health, so we want to ensure efficient and effective communication between our staff, physicians and you. Through our physician relations program, we provide a personal connection between you and Dayton Children's. If you do not find what you are looking for please fill out the form below.
are you a patient or visitor?
Contact our main information line at 937-641-3000 or toll-free: 800-228-4055 for general assistance or fill out the form found here.
physician connection
Physician connection is a service offered to community physicians that connects them by phone to a specialist at Dayton Children's to consult about a patient.
The service is provided through the communications enter at Dayton Children's and is available Monday to Friday from 8:00 am to 5:00 pm. The communications center staff will make every effort to connect community physicians as quickly as possible, depending on availability of specialists and urgency of need for consultation.
To access this service, call the communications center at 937-641-4385.
physician liaisons
The mission of our physician relations program is to strengthen and enhance communications and the relationship that exists between you, your office staff and our experts. Our program will work to identify and bring to the attention of administration any concerns you or your staff may have about Dayton Children's.
The physician liaisons serve as the contact for physicians, their office staff and Dayton Children's. Nancy Herin, Lauren Williams, Rebecca Briggs and Lisa Grant travel throughout Dayton Children's 20-county service area and are responsible for keeping physicians and office staff apprised of developments and services offered by Dayton Children's.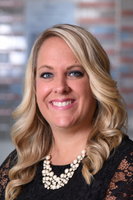 Lisa Grant
northern counties- Mercer, Darke, Shelby, Miami, Champaign
Phone: 937-638-1558
Email: grantl@childrensdayton.org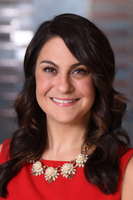 Nancy Herin
internal liaison
Phone: 706-247-3451
Email: herinn@childrensdayton.org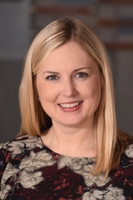 Lauren Williams
central counties- Preble, Montgomery, Clark, Greene, Clinton, Highland
Phone: 937-605-0025
Email: williamsl@childrensdayton.org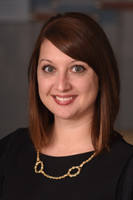 Rebecca Briggs
southern counties- Butler, Warren
Phone: 937-631-0355
Email: briggsr@childrensdayton.org
IS physician liaison program
Our IS physician liaison provides technical support for community physicians and office staff on-site. If your office needs technical support regarding interface issues with Dayton Children's and would like on-site assistance please contact 937-641-3563.
For additional support, our information services help desk is also available to assist you with technology-related concerns and issues. We are a resource for information on KidsCare Link, Epic, and more at 937-641-5293.
central scheduling
Our central scheduling team makes it easier for you to schedule appointments for patients needing specialty care. Our goal is to schedule patients based on their preference of location, first appointment availability and choice of hospital provider.
To make a referral:
Phone: 937-641-4000 Fax referral forms: 937-641-4500, 24 hours Toll-free fax: 1-866-891-6941
Hours:
7:30 am to 8:00 pm, Monday through Friday Click here to access our referral forms