Ronald McDonald Family Room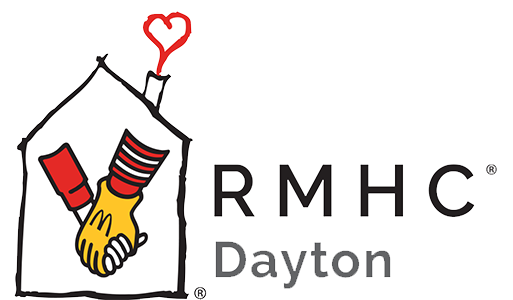 The Ronald McDonald Family Room offers parents, guardians, grandparents and siblings a quiet place to have a break, take a nap in a nap pod, shower, or do laundry, all at no cost. The Family Room also has coffee, snacks, and lite meal options. The Family Room is between the purple and yellow elevators on the fourth floor. The Family Room is open Monday-Friday from 8:00 am - 7:00 pm, weekends from 9:00 am - 7:00 pm. Their phone number is 937-641-5875. They welcome up to 4 immediate family members per family per visit. Immediate family members are: parents, guardians, grandparents, or siblings of a hospitalized child.
View a tour of the Family Room and see the beautiful space and amenities!
dining
The Culinairy Kitchen and the Up Cafe at our main campus provide a wide variety of fresh, healthy fare and family favorites such as chicken, salads, pizza and sandwiches. Learn more.
pharmacy
The pharmacy at Dayton Children's provides inpatient and outpatient services as well as home infusion services. Dayton Children's pharmacy is a medication resource center for any pediatric drug questions.
Prescription drugs for discharged patients and clinic patients
Emergency department prescriptions
Home infusions services: total parenteral nutrition, enteral nutrition, antibiotics, hydration, chemotherapy, blood products and other specific parenteral therapies
Resource center for any pediatric drug questions
Main campus:
Located on the first floor across from the fish tank 
Phone: 937-641-5500
Hours: Open 24/7
South campus:
Located in the specialty care center building 
Phone: 937-641-5080
Hours: Monday - Friday 6:00 am – 10:00 pm
Saturday and Sunday 12:00 pm – 10:00 pm
Learn more about pharmacy services here.
wheelchairs, carts and wagons
Available for loan at our main entrances and welcome center. 
wi-fi and charging stations
Wi-fi and charging stations are available throughout our facilities. Learn more. 
Altitude gift shop
Located in the Take Flight Gallery around the corner from the Up Cafe, Altitude gift shop has everything from unique gift items to things you may need during your stay here. The gift shop is open Monday to Saturday 8:00 am to 4:00 pm (no Sundays or major holidays). 
If you'd like to order something for a patient, please call 937-641-3890 Monday to Friday from 9:00 am to 3:00 pm. Unfortunately, we aren't able to take orders on weekends or major holidays. 
play spaces
A variety of play spaces for kids are available throughout both our main and south campus. Learn more. 
ATM (cash machine)
Cash machines are available. There is no fee to use the ATM, though your own bank may charge one.