community health needs assessment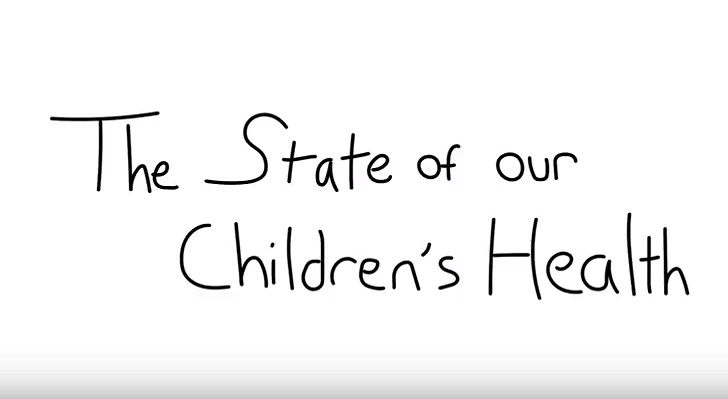 This 2017 survey of parents, pediatricians and partners outlines the state of children's health in the community and is used to develop new programs and strategies to impact these important pediatric health issues.
The relentless pursuit of optimal health for all children in our reach requires the identification of pressing child health concerns. To help develop meaningful community engagement and outreach strategies, Dayton Children's evaluates the status of our region's pediatric health every three years through a Community Health Needs Assessment (CHNA). Per IRS requirements, Dayton Children's CHNA includes feedback from the community and experts in public health and clinical care and takes into account the health needs of vulnerable populations, including minorities, those with chronic illness, low-income populations and medically underserved populations.
Funded by the Dayton Children's Foundation Board, the CHNA covers many health and safety topics and is intended to provide community health advocates, including Dayton Children's, insights into the health and well-being of our region's children.
With 20 percent of a child's health determined by his or her environment and 40 percent determined by behavior – there is a great need to ensure children have healthy and safe places to live, learn, and play. The data presented in the 2017 Community Health Needs Assessment provide valuable information to develop strategies that focus on wellness, access to care, and unmet community needs – elements impacting children's health beyond the walls of a hospital. These insights enable our community to identify top areas of concern and to develop or refine programs to help children thrive.
Future investments are outlined in an implementation strategy adopted by the Dayton Children's Board of Trustees per IRS requirements.
We thank our many community partners who participated in the 2017 Community Health Needs Assessment and planning process. Partners came from the five counties in our primary service area and represented public health departments, child-serving organizations and social service providers. We also thank the hundreds of parents who took the time to complete the assessment as they are the critical voice for their children.
It is our hope that this assessment will foster new collaborative opportunities and initiate quality programs to improve the lives of children in our region. This assessment helps lay the groundwork for investments in our community's most precious resource – our children.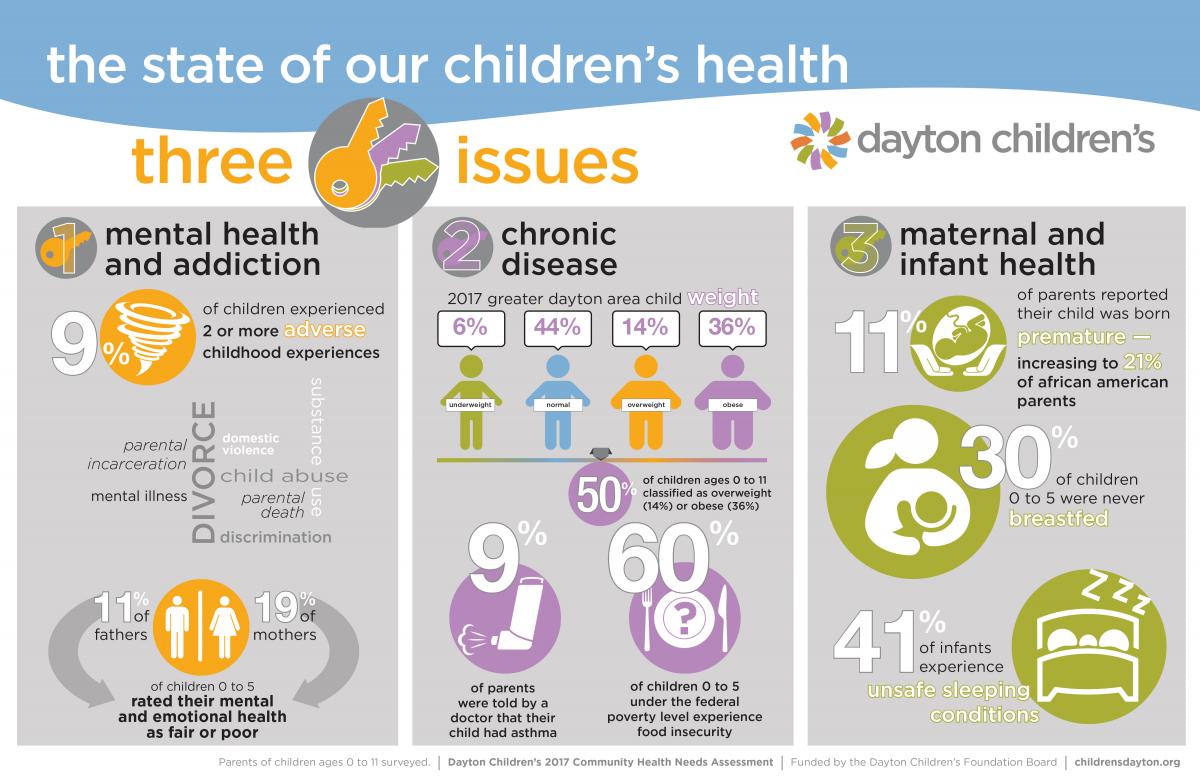 2017 community health needs assessment report
implementation plan
The 2017-2020 Dayton Children's Implementation Plan priorities align perfectly with regional, state and national priorities. Dayton Children's will be addressing the following priorities to reach the child population in the Greater Dayton Area (Montgomery, Clark, Greene, Miami, and Warren Counties): mental health and addiction, chronic disease and maternal and infant health.
View the full implementation plan 
2018 implementation plan update