6/20/14news article
Dayton Children's Hospital launches health needs assessment
Chil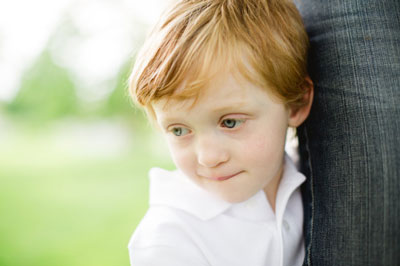 dhood obesity, mental health and infant mortality are the top pediatric health concerns according to the findings of the 2014 Community Health Needs Assessment released today by Dayton Children's Hospital.
Conducted every three years, the health assessment is provided by the hospital and will be used to develop new programs and strategies to impact these important pediatric health issues.
This year's assessment identified health and safety issues through a four-part data collection process including a secondary data scan, parent perception survey, community physician conversations and parent focus groups. A multidisciplinary team convened by Dayton Children's reviewed the data from all four segments and then rated the needs against criteria including prevalence, seriousness (hospitalization and/or death), impact on other health issues, urgency, prevention, economics/feasibility, acceptability and resources. The assessment was funded by the Dayton Children's Foundation Board.
 "The Dayton Children's Foundation Board has funded the study for the past 12 years," says John Slaughenhaupt, Dayton Children's Foundation board chair. "This research is important to ensure Dayton Children's has the data necessary to identify and support efforts to address the region's most critical pediatric health concerns."
Among the findings in the 2014 Assessment:
Childhood obesity remains at the forefront of child health issues. In the 2014 parent survey, 41 percent of children were identified as overweight or obese. The majority of parents of overweight and obese children do not perceive their children as having any weight problem. Ten percent of parents of obese children believe their child is underweight and only 5 percent of those parents correctly identify their child as being "very overweight."
Mental disorders are the most common inpatient discharge diagnosis for youth ages 5-14 and there remains inadequate resources to care for children with chronic mental health disorders. Of the 15 percent of parents citing chronic or congenital issues as a top health concern, nearly 50 percent of those parents cited developmental or learning disability or autism as their top chronic concern.
The regional infant mortality rate was substantially lower than the State's rate over most of the study period then climbed up to the State's rate in more recent years. Sleep-related deaths are a large contributor to infant mortality. According to the Ohio Child Fatality Review, 2007-2011, 41 percent of infant deaths from 1 month to 1 year are sleep related. In that same report, the 819 infant sleep-related deaths accounted for 15 percent of the 5,418 total reviews for infant deaths from 2007 to 2011, more than any single cause of death except prematurity. In Montgomery County alone, 16.67 percent of the infant deaths in 2012 were sleep-related incidents.
The assessment also identified additional needs including asthma/respiratory disorders, injury prevention, infectious disease management/vaccination compliance and access to primary care/health care costs.
"Dayton Children's is the only organization in this region with children's health as our sole mission. The assessment gives this community an opportunity to have an honest conversation about our greatest asset, our children, and what we can do to improve their health outcomes," says Deborah Feldman, president and CEO at Dayton Children's.
implementation plan
Dayton Children's will lead efforts to address the priority issues identified by the assessment. The implementation plan includes the following strategies:
Decrease the area's pediatric obesity by working with local pediatricians and other health care providers to deliver appropriate resources and education to help children and their families choose healthier lifestyles.
Create a Center for Pediatric Mental Health to increase access to mental health services and coordinate resources for pediatric mental health in the hospital's primary service area.
Dayton Children's will invest in education for parents about safe sleep practices for their infants.
For the complete 2014 Regional Pediatric Health Assessment, please visit www.childrensdayton.org. If you have questions about the information in this report, please contact Dayton Children's at 937-641-3666.
For more information, contact: 
Jessica Saunders 
Community Relations Manager 
Phone: 937-641-3666 
saundersj@childrensdayton.org