6/30/10news article
Ohio Sickle Cell and Health Association chooses poster children
Ohio Sickle Cell and Health Association has chosen two siblings for the title of the 2009-2011- Ohio Poster Children.
Sydnei and Antonio Copher Jr. are the current poster children from Dayton.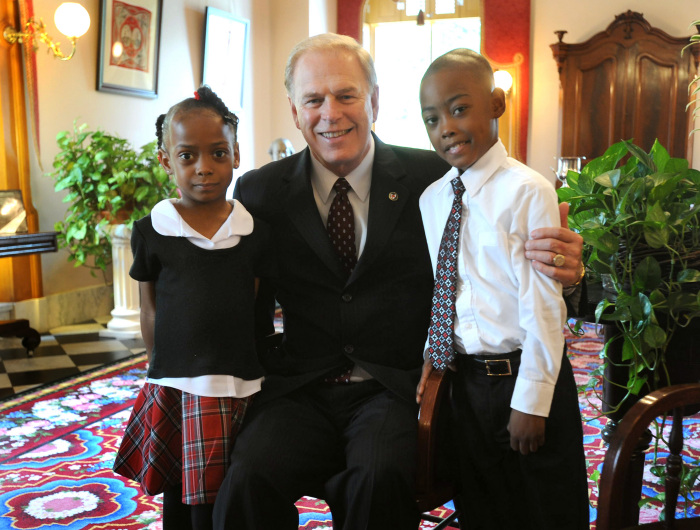 OSCHA was intrigued with the idea of having two children represent the sickle cell community. These two remarkable and radiant siblings display the characteristics of bravery, courage, strength and faith, which have been instilled in them by their supportive parents, Antonio, Sr. and Synthia Copher. 
The Copher children are patients of the West Central Ohio Comprehensive Sickle Cell Program and Dayton Children's. They have participated and represented the Dayton area as Poster Children for the Blood Drives for The West Central Comprehensive Sickle Cell program; cut the ribbon for the first Dayton Sickle Cell Affected Families Association first annual sickle cell walk. They are helping spread the word about sickle cell disease. 
Recently, these two young ambassadors had the opportunity to meet and take photos with Governor Ted Strickland. They also toured the statehouse for the first time. Antonio and Sydnei will represent OSCHA at events and promotional opportunities throughout their rein. We are excited by what their presence will do for awareness of sickle cell. 
For more information contact Cynthia Moon, sickle cell coordinator at Dayton Children's, at 937-641-5014. 
For more information, contact: 
Marketing Communications Department 
Phone: 937-641-3666 
marketing@childrensdayton.org