1/17/13news article
Dayton Children's wins national award for patient story video
Strategic Video Award winner 2012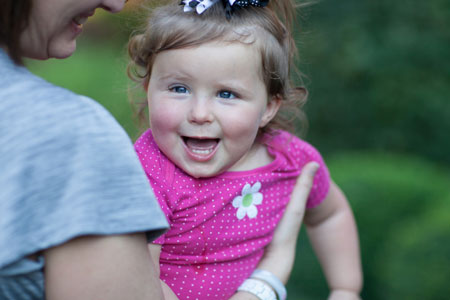 The Children's Medical Center of Dayton "Saving Baby Bailey" video is the recipient of the 2012 Strategic Video Award. The video won in it's category for community relations and received an honorable mention for the grand prize award.
According to their website, the Strategic Video Awards "were created for everyone who uses video to communicate for corporations, associations, non-profits, public institutions, colleges and universities, PR firms and ad agencies, and custom publishers. The Strategic Video Awards differ from other programs in that they judge the effectiveness of the message versus the technical aspects of the video."
The videos were judged by 10 communication industry experts. Videos are judged in 34 different categories and all videos are considered for the grand prize award.  "Saving Baby Bailey" was entered as part of the community relations category which looks for "Videos created to communicate with leaders or members of a community in which the organization operates."
"Saving Baby Bailey," was designed to showcase the care that Bailey received at The Children's Medical Center of Dayton and to celebrate the progress she has made. Bailey has a very unique story and saw many specialists during her time at Dayton Children's. She is one of only 7 in the United States with her diagnosis and is the only one to have survived.
Her story was made into a video in order to highlight Dayton Children's critical care team as well as the team of people who helped to save Bailey's life. Bailey's video was produced by local production company Showdown Visual and was released as part of our 2011-2012 annual report in October 2012.
The video was designed to share with the community in order to highlight the care given to children in the past year. As you will see in Bailey's video, Bailey was surrounded by a large team of supporters called "Team Bailey." One goal with the video was to show our community how their support throughout the year in caring for kids makes them too a part of "Team Bailey."
Watch "Saving Baby Bailey"
For more information, contact: 
Grace Rodney 
Marketing Communications Specialist 
Phone: 937-641-3666 
marketing@childrensdayton.org