9/28/16blog post
Centerville Noon Optimist tee off for pediatric cancer
The Centerville Noon Optimist Club is a fellowship of people who get things done. They set examples and embrace an optimistic mindset for the community to see. They display leadership skills and working relationships locally, regionally and nationally. As a friend of youth, the Optimist mission is to provide positive programs and activities to benefit young people in local and surrounding communities to help them grow and prosper as future leaders.
Last week, the Club presented our Dayton Children's Hematology/Oncology staff with a $12,500 check from their Tom Frazier Tee-Off For Youth Golf Outing! Each year, proceeds from the Tom Frazier Tee-Off For Youth Golf Outing benefit programs such as the hematology/oncology needy patient fund, the Treatment Away Fund for children receiving treatment and needing to travel to other hospitals, and the hematology/oncology outpatient clinic.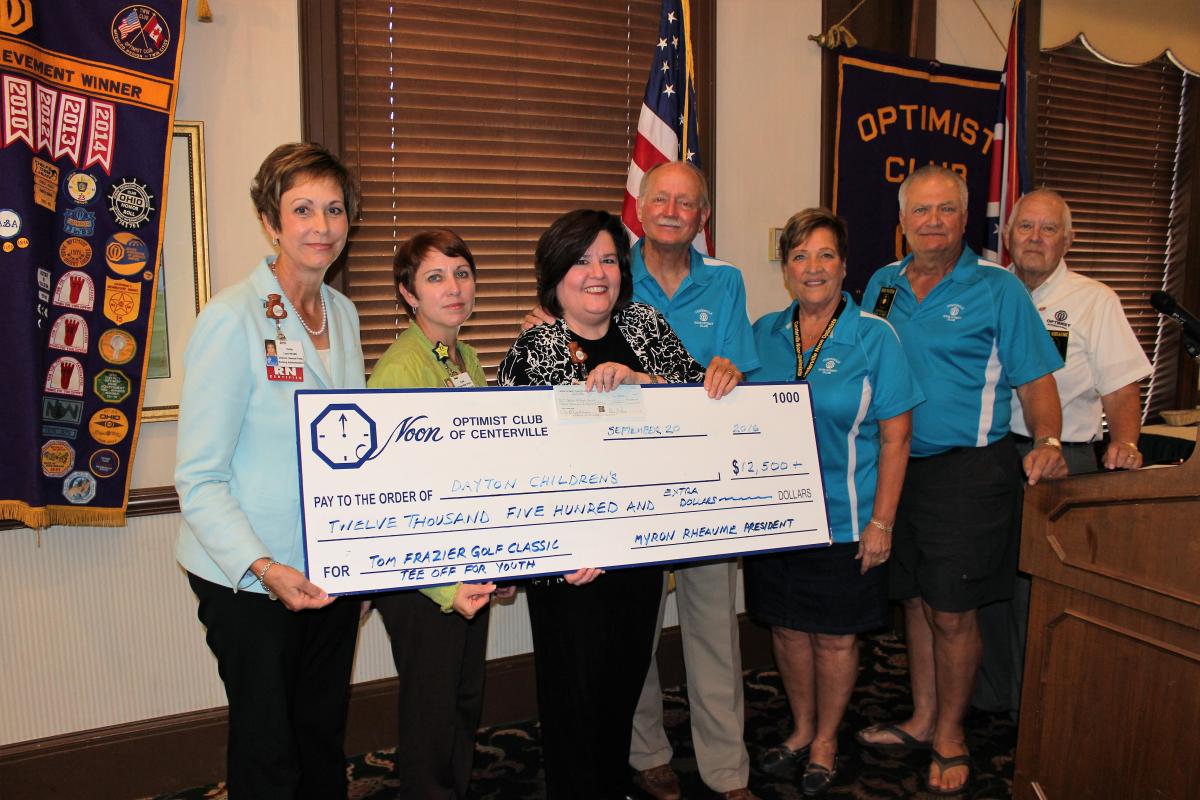 This incredible gift was significantly more than in years past, and has set the Club well on their way to reaching their commitment of $25,000 to support the Outpatient Access Triage room in the new cancer center.
Over the past sixteen years, the Centerville Noon Optimist Club has donated nearly $100,000 to Dayton Children's Hospital for children battling cancer. In addition to the club's strong financial support, they also host a "Build-A-Bear" event for cancer patients and their siblings twice a year. They offer these children a fun summer activity and invite them to the annual golf outing for a chip, putt and drive event. Annually, the club honors a caregiver at a breakfast celebration.