5/6/16news article
nurses honored on National Nurses Day
awards of excellence recognize exceptional care
A child's nurse is more than just a care provider, giving medication and taking temperatures. A nurse is a friend, a confidant, a champion. A nurse is a comforting face during a scary procedure and provides the high five after it's over. A nurse is a hand to squeeze in the tough moments, a shoulder to lean on, the boost a child needs when it's hard to keep going. Nurses are there to commiserate about the bad and celebrate the good.
On National Nurses Day, Dayton Children's Hospital honors several outstanding nurses for their contributions. These excellence awards are given each year to nurses who were nominated by other hospital employees.
2016 Cameo of Caring Nursing Award
Tammy Witwer, intermediate care unit, Tipp City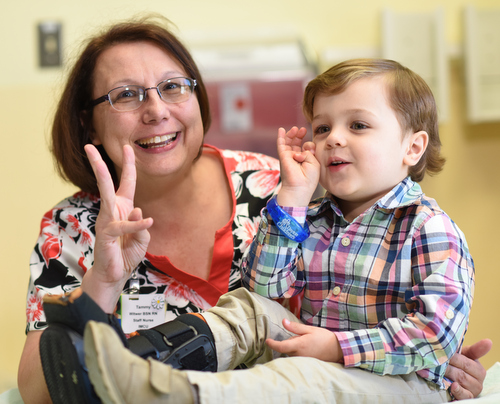 The Cameo of Caring award is the highest honor given during Nurses Week. This year's winner has been with Dayton Children's for 30 years, dedicated to technologically dependent patients in the intermediate care unit. She is a perfect example of the Dayton Children's values in action.
"The intermediate care unit (IMCU) is a transitional unit from the hospital to the home environment," says Witwer. "It is where families learn the skills they will need to provide for their children who need technology dependent, ongoing care for complex conditions, such as tracheostomies (breathing through an incision in the windpipe)."
This requires intensive collaborates with families to assure the safe transition from hospital to home. She teaches tracheostomy care to the patients' families as well as new nurses during orientation. She ensures all emergency tracheostomy supplies are readily available in each patient room in the exact same location. To achieve this, Tammy spends hours making soft sided storage devices by hand with the help of her mother. The staff genuinely appreciate this gesture, as they are always aware of their patient's emergency supplies location.
"The IMCU is a unique unit," says Witwer. "Our patients become family. Recently I had a baby transition from the NICU to the IMCU, which is a difficult transition for families. I knew I had this family's trust when the patient's father did not ask for the nurse, but called me Aunt Tammy by accident. We both laughed and he said, 'your part of the family now'."
Tammy was a Nursing Excellence Award winner in 2013 and has been nominated for a DAISY award. She is a recognized IMPACTS (clinical advancement program) member, demonstrating her commitment to her professional growth. Her quiet demeanor, significant love and compassion are exactly what children and families in the IMCU need.
2016 Excellence in Nursing Award Winners
Outstanding New Graduate - Ashlie Hornback, intensive care unit - Lewisburg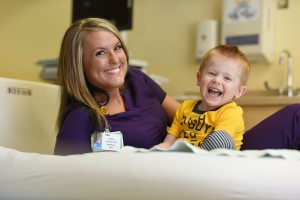 Ashlie takes the time to listen to the needs of her families. She is very caring and compassionate while at the bedside caring for her patients and is very helpful to other staff members.She is also extremely polite and very professional.
Response to Diversity - Cheryl Coffey, hematology/oncology - Englewood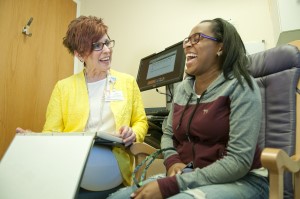 Cheryl demonstrates a level of caring and commitment that is amazing. She remains calm, professional and flexible when caring for all patients. She exhibits a deep understanding of diversity. In particular, she coordinates care for patients who have complicated disorders and see a number of specialists. The care of these special patients is ongoing and complex. Cheryl always follows through, advocates and celebrates their successes. Her actions have resulted in a higher quality of care.
Systems Thinking - Bev Beyer, computer information systems – Huber Heights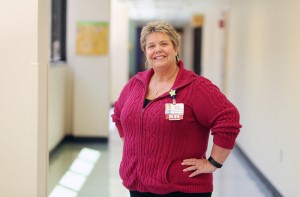 Bev is an expert EPIC user and trainer. She ensures regulatory standards are incorporated and leads changes to improve competency and ease of use. She effectively uses clinical knowledge, resources and skills in decision making and in investigating issues to assure patient safety. She leads the inpatient team to oversee the complex process of change control and managing the upgrade and projects.
Advocacy/Moral Agency - Vanessa Williams, inpatient 3West – New Carlisle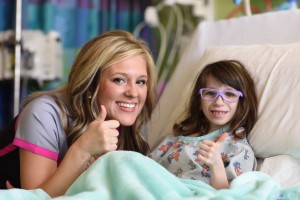 Vanessa has a special ability to discern what the true needs of the patient are, whether that relates to clinical condition or personal needs.She is never afraid to fight for the needs and rights of her patient. Her ability to advocate stems from great compassion and a strong moral sense. I could list many patients that have benefited from her boldness as an advocate. If I were a patient, she is the kind of nurse I would want fighting for me.
Caring Practices - Rachel Burd, emergency department - Centerville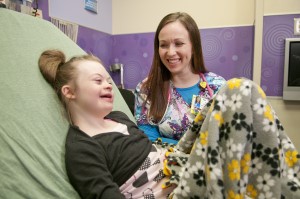 Rachel is always willing to help in every area she can. She is an awesome team player and is always advocating for her patients and families. She always takes the extra step to give patients and their families the care that they need. During trauma situations she is very focused and makes sure to get the job done.
Facilitator of Learning - Nate Kincaid, intensive care unit/transport – Centerville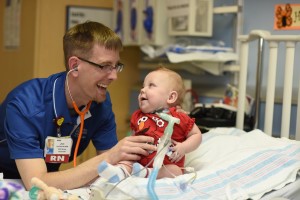 Nate is eager to teach and help other co-workers in learning opportunities. He makes sure they understand. He is very caring and compassionate with families. Nate takes the time to thoroughly explain to them the plan of care and the issues that pertain to the patient.
Clinical Inquiry - Carey Johnson, intensive care unit – West Milton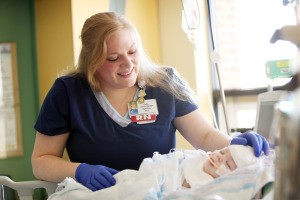 This RN "rocks" clinical inquiry. Carey is new to the unit and has embraced all opportunities to learn this new role. She looked up policies and procedures to support her orientation. She asked preceptors and educators for additional resources to enhance her knowledge about a particular diagnosis. She never misses an opportunity to acquire new knowledge.
Due to her clinical inquiry, she was able to assess a patient and ask why a clinical change was happening. She picked up on subtle changes and alerted an attending physician,which expedited imaging and then a life-saving procedure.
Outstanding New Employee - Beth Knott, inpatient, Almost Home unit - Pemberville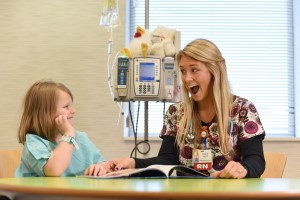 Beth joined Dayton Children's this past year and has shown exceptional clinical knowledge and skills. She thinks critically and plays an active role in developing the point of care for patients. She advocates for the patient and notifies promptly of changes in condition. She always has a smile on her face even when swamped with work or dealing with a difficult situation.
She is always ready to jump in and help and has been mentioned in review surveys from parents by name multiple times for her compassion. She also provides learning opportunities for student nurses and demonstrates patience in teaching.
Collaboration - Sharon Holbrook, endocrinology clinic - Beavercreek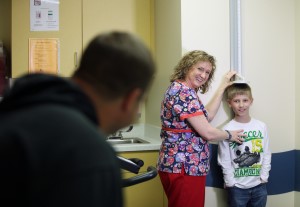 Sharon has actively been involved in hospital committees to improve patient outcomes and nursing processes. She collaborates with insurance and medication companies to advocate for patient's right for medication. She effectively communicates and collaborates with other hospital departments on behalf of our physicians and patients to ensure quality care.
Clinical Judgment - Karen Worsham, surgery – Beavercreek Township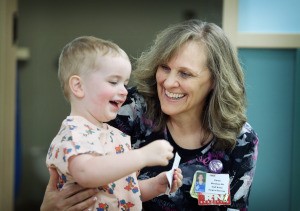 Karen, in addition to her duties as a charge nurse, is everyone's go-to person whenever there is an issue with a patient.
She is a wealth of knowledge and experience and is always the first person anyone calls when a patient is having airway issues. She is able to identify multiple different airway issues a patient might be experiencing and what the correct course of action to correct such issues might be.
She will not rest on her laurels; she encourages her fellow co-workers to learn the reason behind why we do things and offers help to improve our skills. She is always happy to help regardless of how busy the day is, which is appreciated.
For more information, contact:
Stacy Porter
Public relations manager
Phone: 937-641-3666
newsroom@childrensdayton.org