7/5/17blog post
Jordan is going to D.C. to be a hero for kids!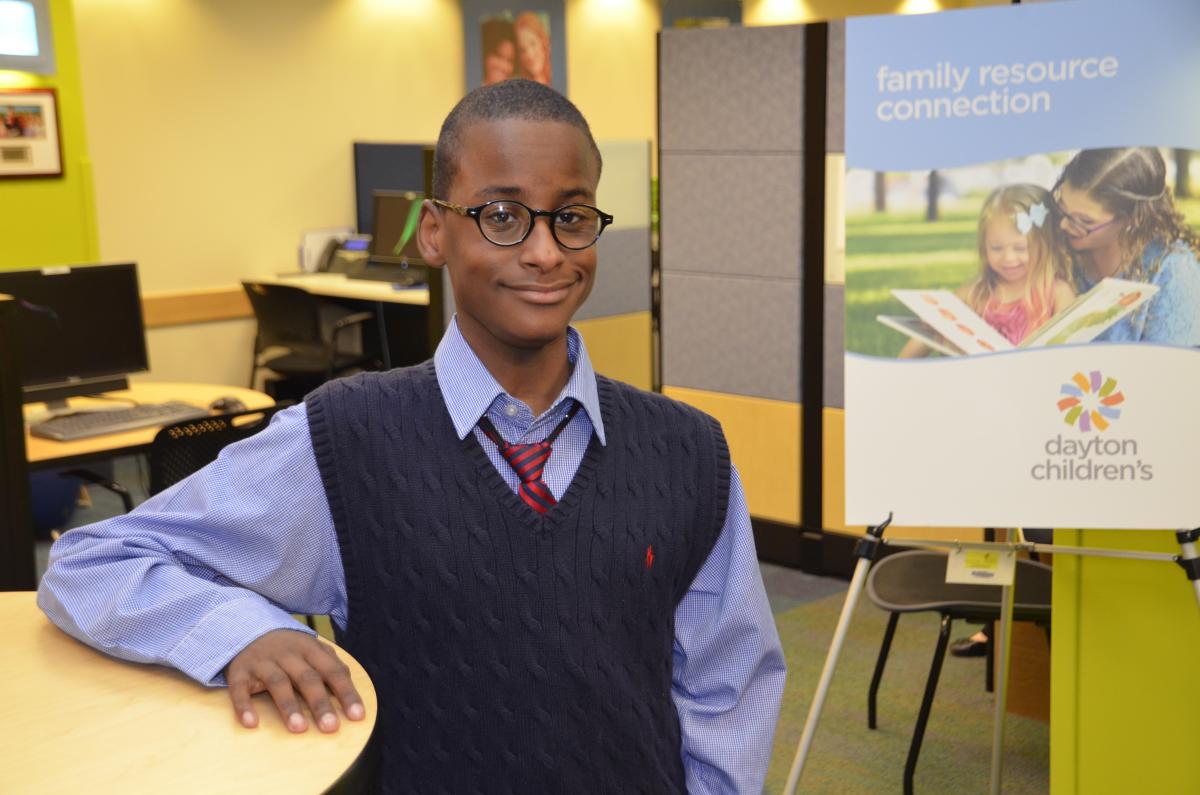 Our legislators need to hear from us now more than ever as there is a lot of discussion about changing health care laws – but little discussion about how these changes impact kids!
This year, kids from Dayton will be represented by Jordan Ivy as part of the Children's Hospital Association's Family Advocacy Day. Jordan and his mother will join nearly 30 other children and their families traveling to the nation's capital on July 12-13, to share their story with Ohio legislators about the importance of Medicaid and children's hospitals.
"Being a voice for kids  is just so important," says Theresa Crawford, Jordan's mom. "We've had Medicaid from birth. He was originally a pound and a half. Eleven-month hospital stay. You know, we just wouldn't be able to do it. We probably wouldn't be where we are today."
Due to his premature birth, Jordan battles multiple health conditions including Bronchopulmonary Dysplasia (BPD) which is a chronic lung disease common in premature infants who were born with undeveloped lungs, and Cerebral Palsy (CP) a condition that affects muscle tone, movement, and motor skills. Jordan also has multiple other conditions which makes him a regular at Dayton Children's where he sees seven of our amazing pediatric specialists.
However, his conditions do not damper his spirit. At 12-years-old, he is a vibrant pre-teen with the biggest smile and a voice of an angel. You will often find Jordan singing for his physicians and caregivers in the middle of clinic.
A student at Stivers School for the Arts, Jordan exudes his love of music. He plays multiple instruments and wants to be a choir director. And one day, he dreams to conduct an orchestra.  Jordan also loves going to church, spending time with family and using his musical talents to uplift others.
Cheer Jordan on as he goes to Washington DC by following the Speak Now for Kids Blog