12/3/19news article
Dayton Children's holds third annual holiday tree lighting ceremony
no child misses out on the season of fun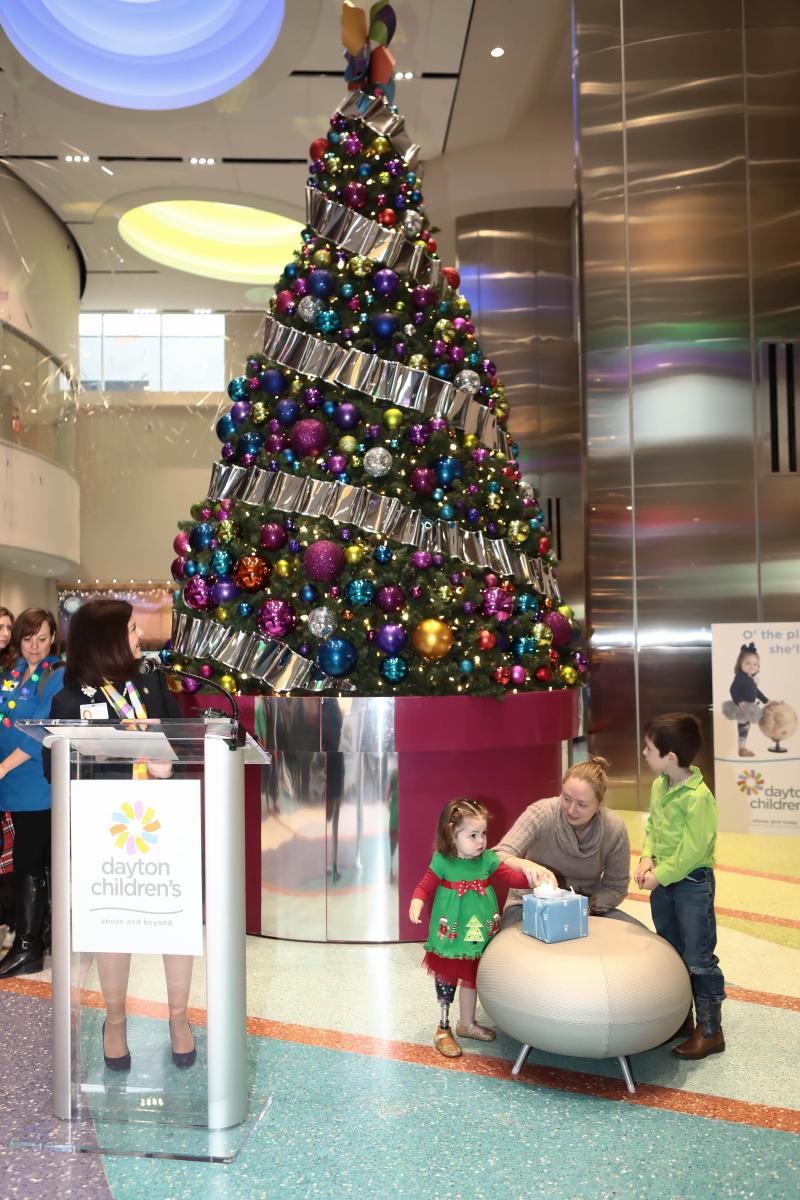 Dayton Children's kicked off the 2019 holiday season with the official lighting of the holiday tree in the Speedway Take Flight Gallery. It's the third annual event, as part of a new tradition that began with the opening of the patient tower in 2017.
It's a time for patients and their families, as well as staff, to come together and share a few lighthearted moments. "That is especially important around the holidays – it's such a difficult time to be away from home and dealing with a sick or injured child," says Deborah Feldman, president and CEO. "Since we care for each child as if they were our very own, we would never let a child miss out on the wonder of the season."
This year, 2-year-old Gwen Carroll had the honor of pressing the button that turned on the tree lights. Gwen is one in a million. She was born without one of the bones in her right leg, a condition that occurs only once in every million births. Not once has she ever let that slow her down. She now uses a prosthetic leg and her mom says she's as unstoppable as ever.  
Gwen also led the charge for this year's #GivingTuesday for Dayton Children's Hospital. She inspires a group of champions who are raising money for various areas of the hospital. When 200 gifts are received, a special matching gift of up to $15,000 from presenting partner Boom Crate Studios will be unlocked.
After the tree lighting, Gwen joined other kids in the holiday sing-along with Lindsay Steinbrunner, Dayton Children's music therapist. Miniature horses (doing their best reindeer impersonation) and pet therapy dogs were also on hand for the festivities.