When designing collateral, always think consistency. Proper use of the brand elements allow for flexibility while maintaining clean, on-brand design. The general look and feel of our collateral should be clean and simple, with an abundance of white. The centered stacked logo mark should appear on the front, lower right corner, in full color on a white background with the proper clear space.
Note: examples shown are not to scale.
alignment grid
An alignment grid has been established to serve as the foundation for photography, graphics and type elements that are placed on a page. The alignment grid – which has been customized for specific collateral items – is the starting point for any page layout. Its use ensures consistent placement and helps to create the visually distinct architecture unique to Dayton Children's communications, while allowing for design flexibility.
typography and color requirements
Follow these general guidelines when laying out any Dayton Children's marketing communication collateral piece:
The full-color centered stacked logo mark is preferred for use on the cover or front side.
W ribbons print in Pantone 542 blue on white.
Main headlines and primary subheads are Gotham Medium, lower case and either reverse out white from a Pantone 542 blue w ribbon or are Pantone Cool Gray 8 on white.
Subheads with body copy use Gotham Bold, upper/lower case and are Pantone Cool Gray 8 on white.
Body copy uses Goudy, upper/lower case and prints black on white.
#10 brochure
Alignment Grid – front cover, inside spread and back cover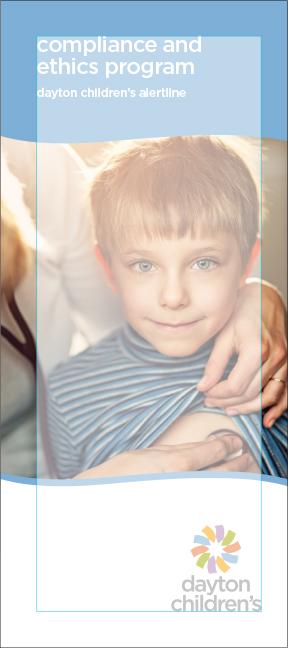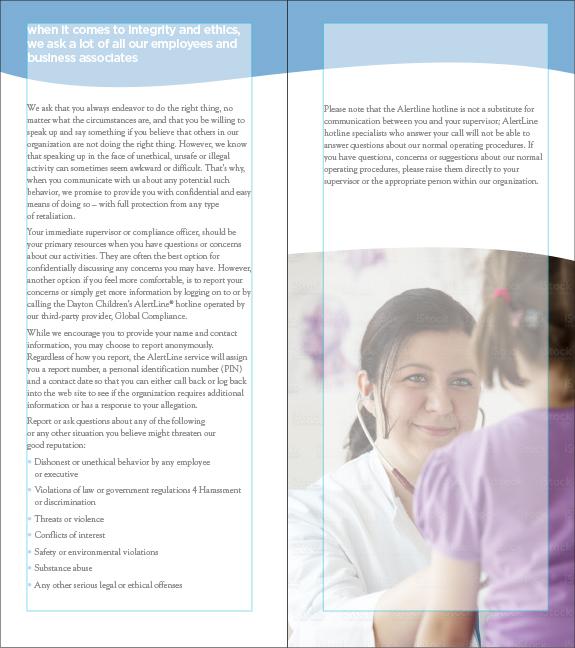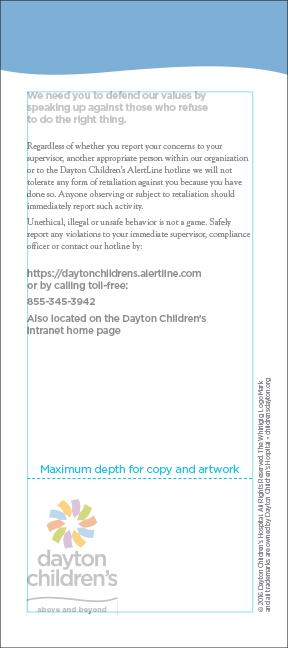 #10 brochure example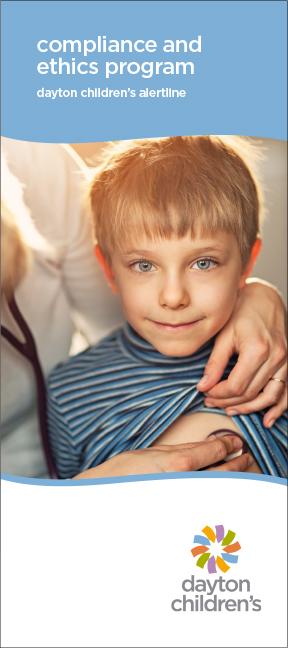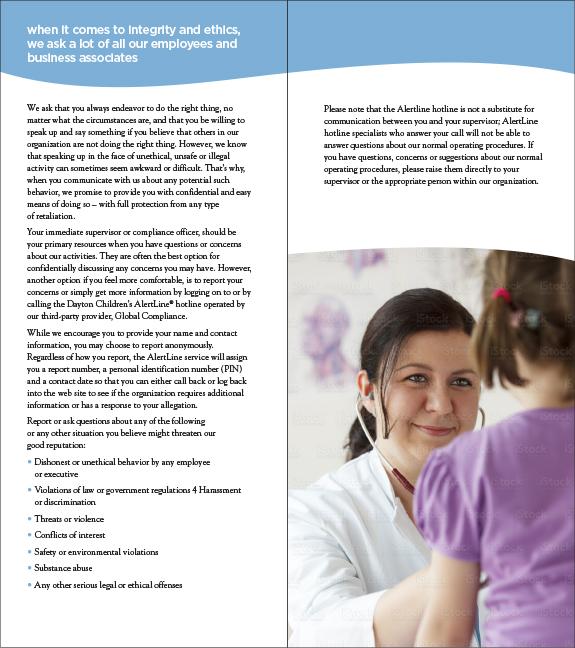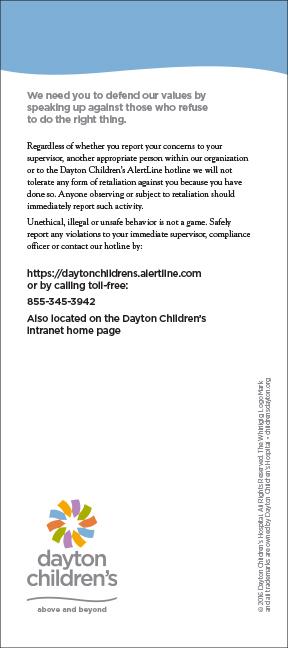 8.5 inch x 11 inch brochure
Alignment Grid – front cover and inside spread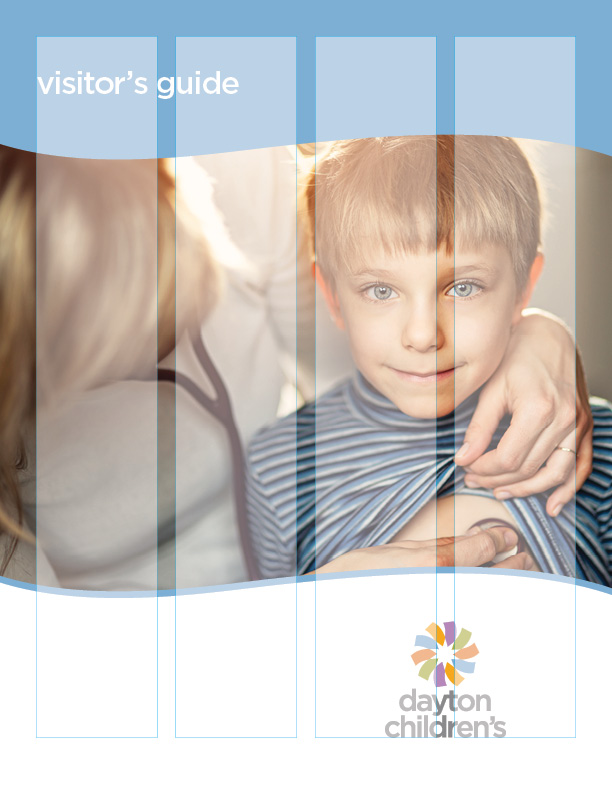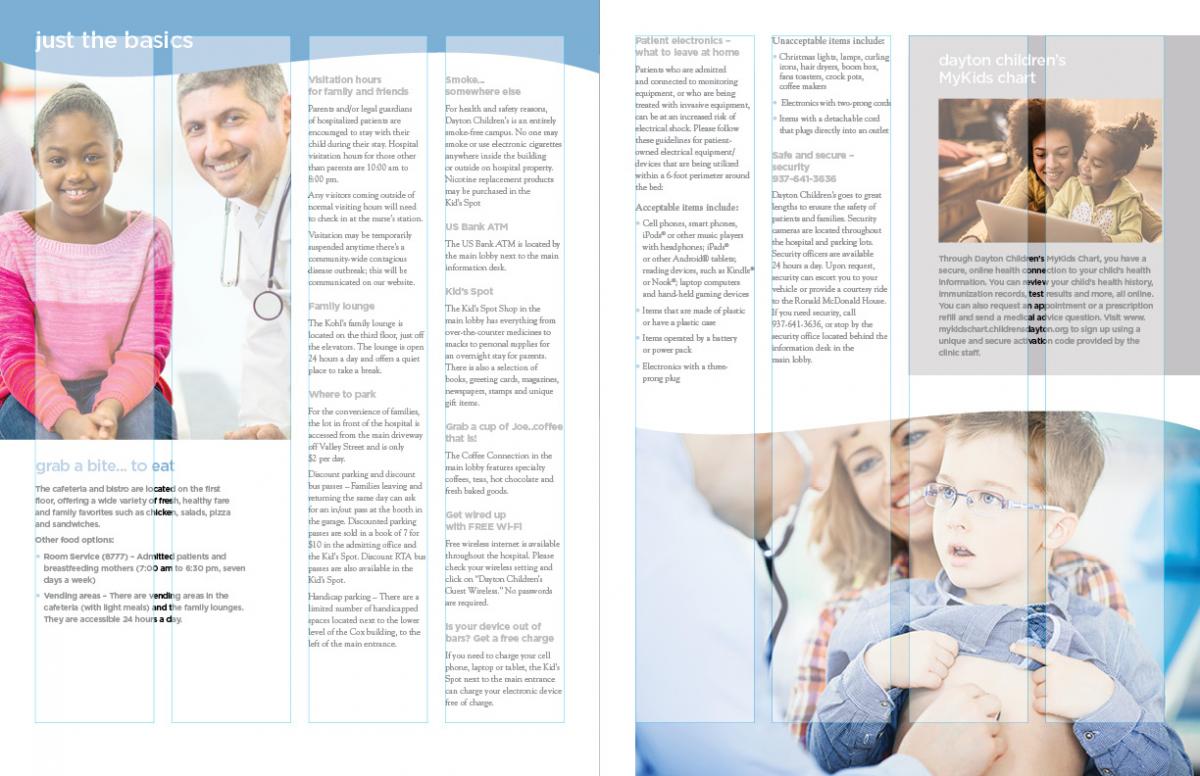 8.5 inch x 11 inch brochure example – front cover and inside spread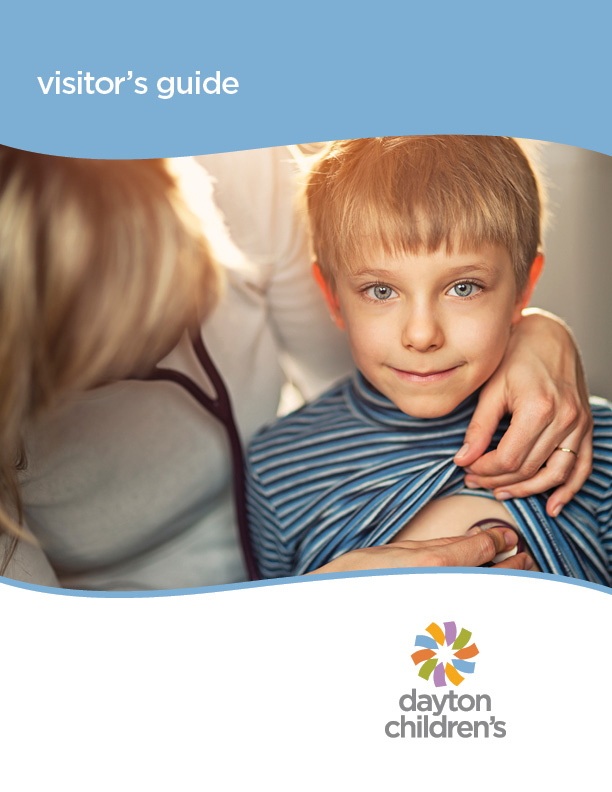 Alignment Grid – back cover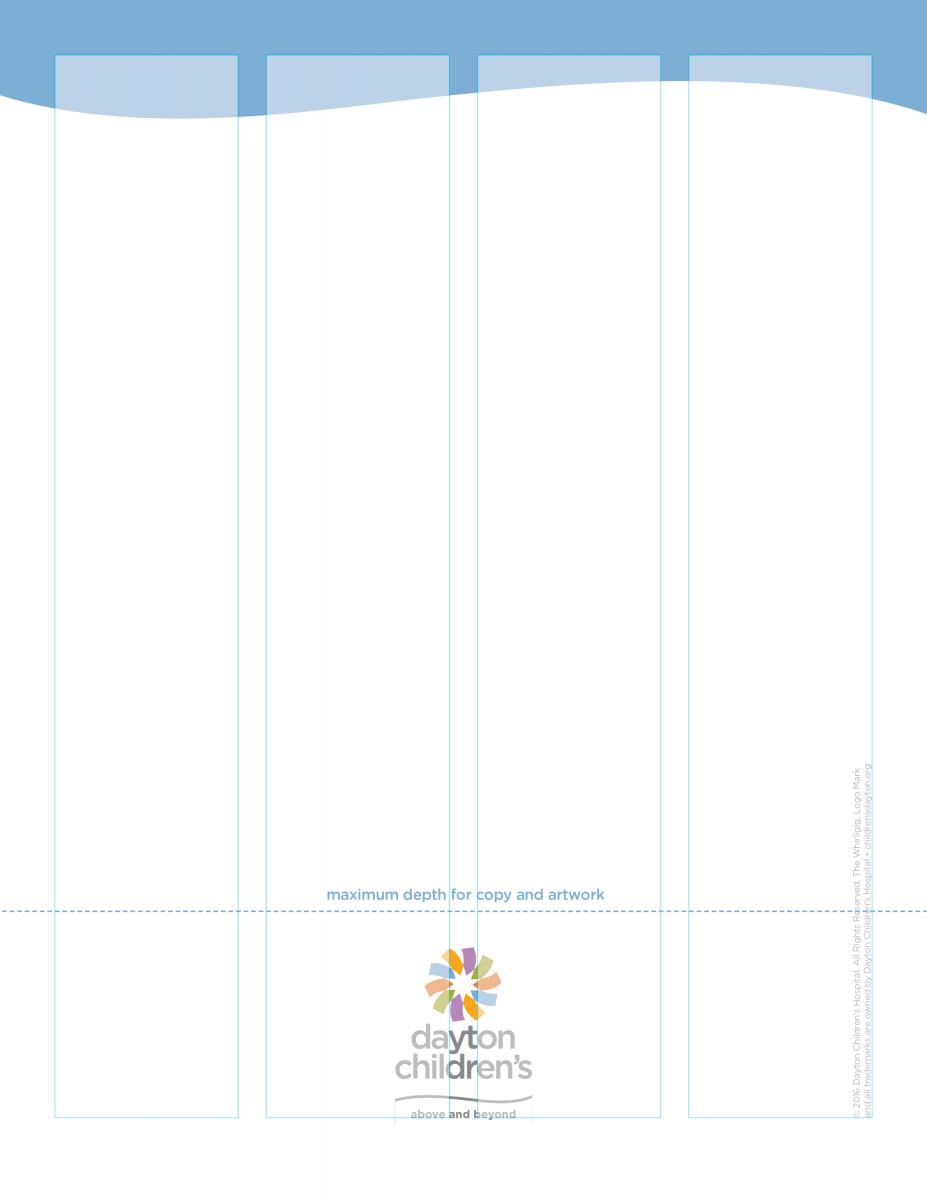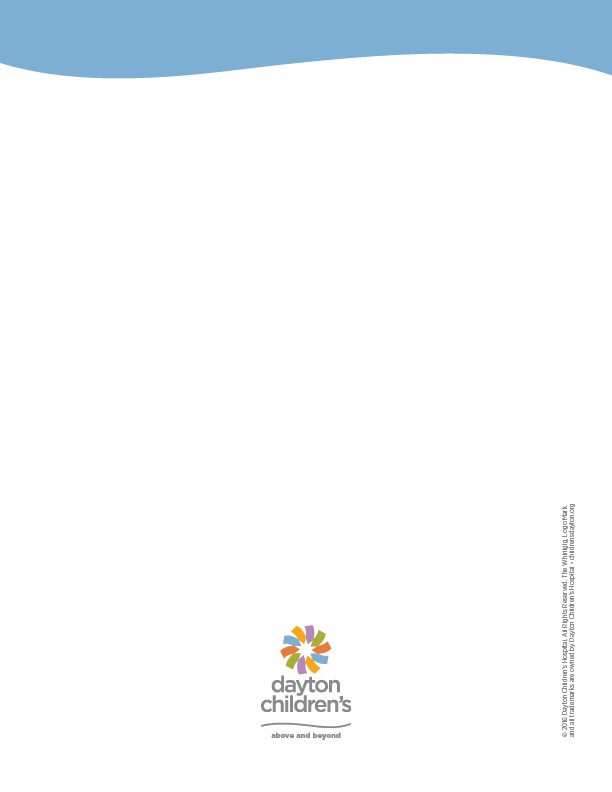 8.5 inch x 11 inch flyer
Alignment Grid – front and back sides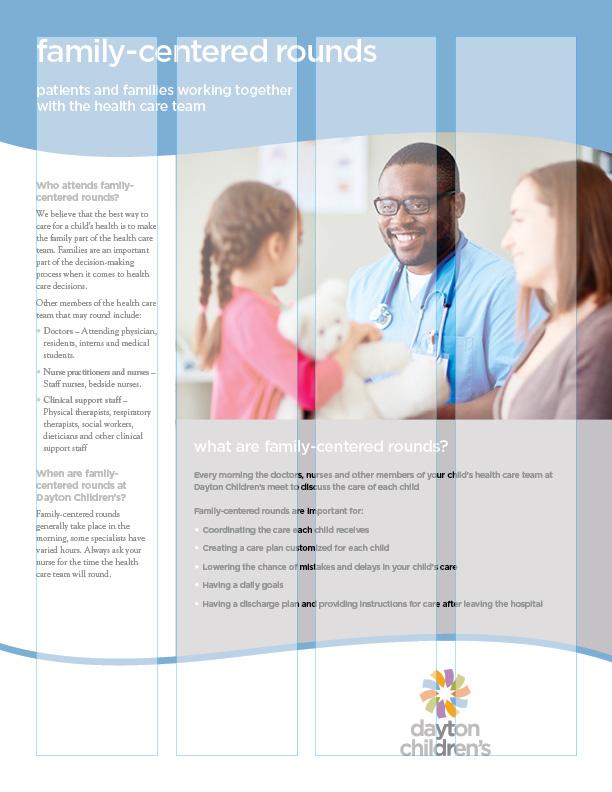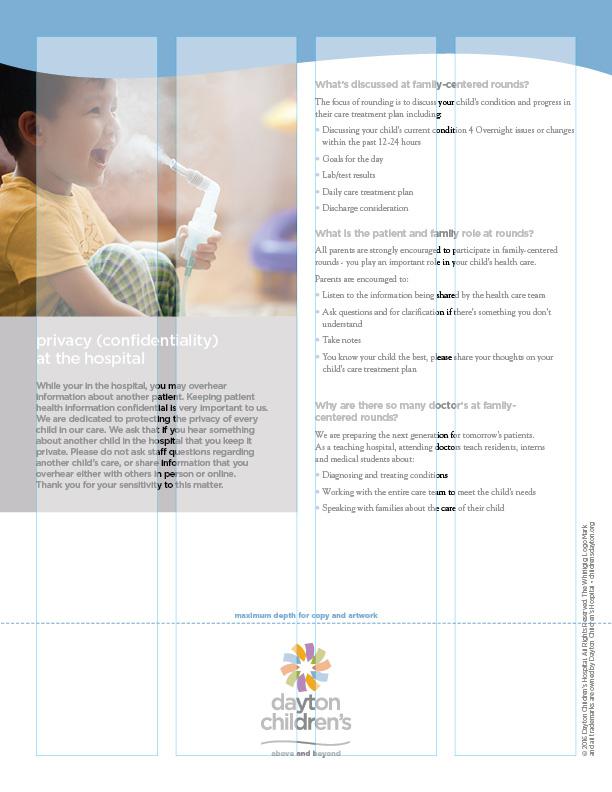 8.5 inch x 11 inch flyer example – front and back sides