Collaborations and accreditations are important communication elements. We have created a system to support these partnerships. Here are examples of how the Dayton Children's logo mark can be combined with partner logos.
co-branding
Any materials requiring co-branding should use a lockup with the Dayton Children's logo mark and the partner's logo. In a horizontal lockup, the right hand position is reserved for the primary sponsor's logo. If a vertical lockup is necessary, the primary sponsor's logo is placed at the bottom beneath the rule. In both cases there is a .5 pt. Pantone Cool Gray 8 rule between the logos.
horizontal applications – primary sponsor position is on the right


OPCA horizontal application – use a black dotted rule as shown

vertical applications (preferred) – primary sponsor position is below the rule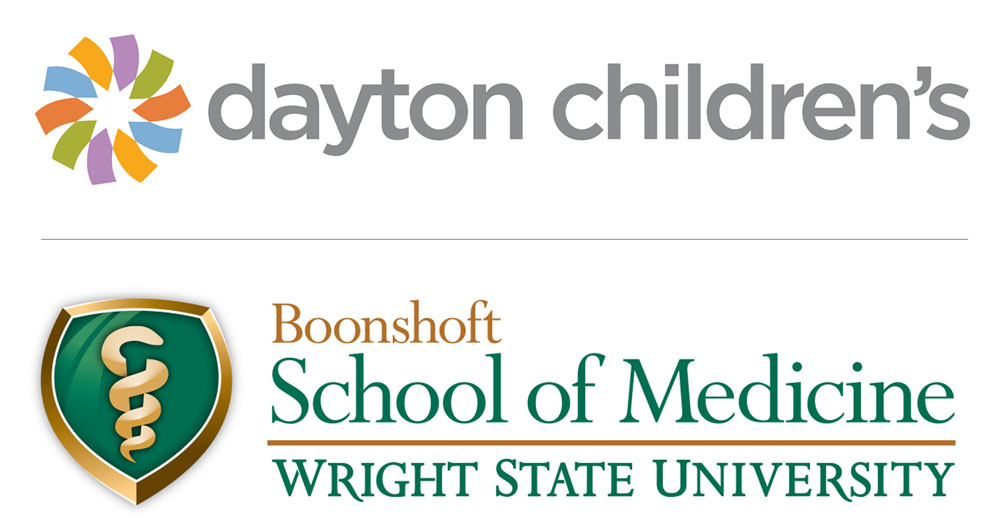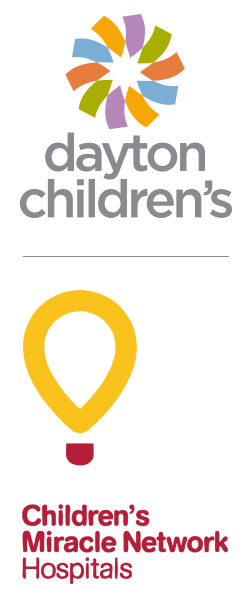 benefiting logo
With approval by the brand team or the development department, external organizations may use only this nested version of the logo mark to promote philanthropic or promotional support for Dayton Children's.
Individuals who want to hold an event to benefit Dayton Children's should contact the development department at 937-641-3405.