3/21/16news article
bringing finances into the exam room
Dayton Children's pediatricians explain what doctors should ask, and why
The American Academy of Pediatrics launched a new anti-poverty initiative that encourages pediatricians to ask at well-child visits whether families are able to make ends meet. But many doctors may be asking 'if I can't do anything to help, why should I ask?'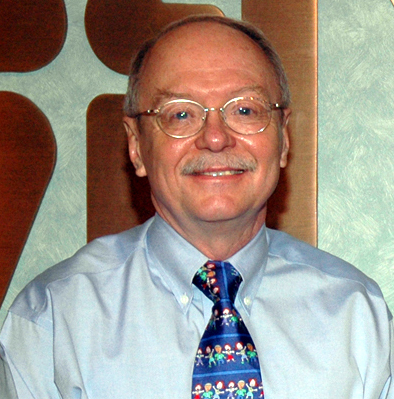 The new policy statement is published in the April 2016 issue of Pediatrics along with a technical report with findings supporting the policy. Both the report and policy have Dayton-area authors. John M. Pascoe, MD, MPH, FAAP, is the lead author of the technical report Mediators and Adverse Effects of Child Poverty in the United States. Dr. Pascoe is a developmental behavioral pediatrician at Dayton Children's Hospital and a professor of pediatrics at Wright State University Boonshoft School of Medicine.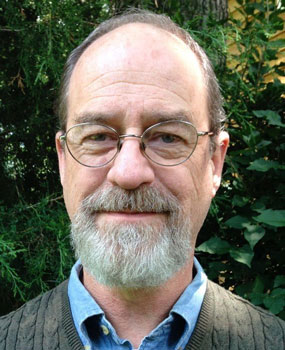 Springfield pediatrician, Dayton Children's professional staff and Wright State University Boonshoft School of Medicine clinical associate professor, James Duffee, MD, MPH, FAAP, is a co-author of the technical report and lead author of the accompanying new policy statement "Poverty and Child Health in the United States." Both describe the pervasive ways poverty can harm children's health and development.
"Poverty by itself does not always have bad outcomes," explains Dr. Pascoe. "There are many examples of families who didn't have much money but they were supportive, they were loving, they shared what they could - and the kids went on to be very successful.
"Sadly in more recent times, the majority of kids are exposed to negative effects of poverty - like substandard housing, poor nutrition, inadequate education, neighborhood violence, no parks to play in - so an overwhelming number of kids struggle with negative outcomes."
After reviewing 165 sources of literature for the technical report, Dr. Pascoe and his team found poverty is linked with stress that alters children's genes, brain function, behavior and overall health. With nearly half of children in the United States living in or near poverty, it's a topic health care providers must address.
screen for poverty-related health risk factors
The AAP calls on pediatricians to commit to helping the 1 in 5 U.S. children who live in poverty access the resources they need to thrive. A single question, "Do you have difficulty making ends meet at the end of the month?" can help identify families who would benefit from community resources.
Dr. Duffee says adding an even more targeted question could be help pediatricians be more effective. "If you ask about food insecurity, you will uncover 40 percent of kids living in or near poverty. The American Academy of Pediatrics recommends a routine gauge of "hunger vital signs."
The two questions involved in assessing hunger vital signs are:
Within the past 12 months, were you worried whether your food would run out before you got money to buy more?
Within the past 12 months, did the food you buy not last and you didn't have money to get more?
If the answer is yes to either question, the pediatrician can connect families to services within the community that can help, such as food pantries, churches or school programs.
identify and build on protective factors within families
"A doctor can discuss the importance of a strong family relationships, as well," says Dr. Pascoe. "Research shows those relationships cause positive changes in the body's stress response system and the architecture of the developing brain.
"We should not lose sight of the fact that every family comes to us with assets – poor, rich and everywhere in between. Every family, every community has assets as well as certain needs. Helping leverage assets and minimize deficits should be our goal."
advocate for public policies to support all children
"It's also important that pediatricians be advocates for the programs that we have now," says Dr. Duffee. "If the current services such as the child health insurance program (CHIP), Medicaid and nutrition programs were not in place, the rate of children living in poverty would increase from one in five to one in three."
"From a public health perspective, we may quickly find the need is greater than what is available," says Dr. Pascoe. "This screening question will help document that need and the lack of resources to address it. Then we will have more data to drive advocacy. These families typically do not have a strong voice to pull in the assets that they need to be successful so we believe strongly in finding ways to support all our families in raising strong, healthy, successful children."
The American Academy of Pediatrics policy recommendation
About the American Academy of Pediatrics
The American Academy of Pediatrics is an organization of 64,000 primary care pediatricians, pediatric medical subspecialists and pediatric surgical specialists dedicated to the health, safety and well-being of infants, children, adolescents and young adults. For more information, visit www.aap.org and follow us on Twitter @AmerAcadPeds.
For more information, contact:
Stacy Porter
Communications specialist
Phone: 937-641-3666
newsroom@childrensdayton.org