12/18/17news article
Dayton Children's physicians named to prestigious 2017-2018 Best Doctors in America® List
Dayton Children's physicians have been peer-selected to the Best Doctors in America® List for 2017-2018.  Approximately four percent of doctors in America earn this prestigious honor, as a result of the biennial Best Doctors Poll.  Each listed physician has received peer consensus as a physician from whom other physicians would seek care and is verified as being clinically active with an active medical license free from disqualifying disciplinary actions.
They include:
Curt J. Daniels
R. Paul Deenadayalu
Robert A. Goldenberg
Maria T. Nanagas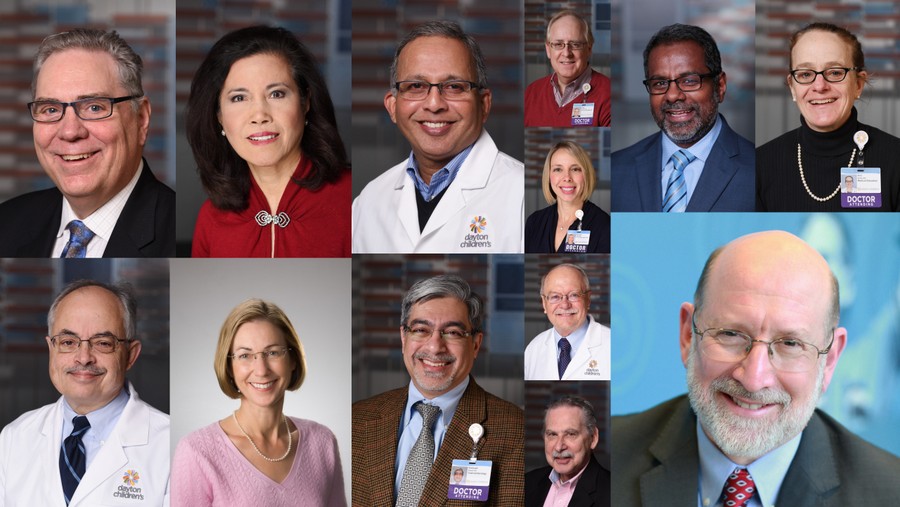 A selected Best Doctor doesn't remain in the database forever.  The peer-review process requires every listed physician to be re-evaluated by their peers in each poll.  Best Doctors does not pay physicians to be included in the database, nor can physicians or their organizations pay Best Doctors.  A physician cannot apply to become a Best Doctors physician.  The only way for a physician to be selected is to be nominated by and then receive voting consensus from current Best Doctors physicians.
As a result, Best Doctors has a proprietary, global database of physicians – free from commercial and financial bias—numbering more than 50,000 in over 450 specialties and subspecialties worldwide.  There are close to 40,000 Best Doctors physicians in the U.S.  
Gallup® has audited and certified Best Doctors, Inc.'s database of physicians, and its companion Best Doctors in America® List, as using the highest industry standards, survey methodology and processes.
The physicians included in the Best Doctors in America® database provide the most advanced medical expertise and knowledge to patients with serious conditions – often saving lives in the process by finding the right diagnosis and right treatment. Dayton Children's group of experts listed in the database includes world-class specialists in advanced ENT, gastroenterology and pulmonology.
About Best Doctors, Inc.
Founded in 1989 by Harvard Medical School physicians, Best Doctors is a privately owned, global benefits provider and medical information services company that connects individuals facing difficult medical treatment decisions with the best doctors, selected by impartial peer review in over 450 subspecialties of medicine, to review their diagnosis and treatment plans.  Best Doctors has grown to over 40 million members worldwide.
The innovative services offered by Best Doctors include access to an unrivaled database of physicians who have been selected as the best in their field by other leading doctors. The Company also employs leading analytics and technology platforms that help people in need get the right diagnosis and treatment plan, which significantly improves health outcomes while reducing costs.