twice the CF diagnosis challenges a mother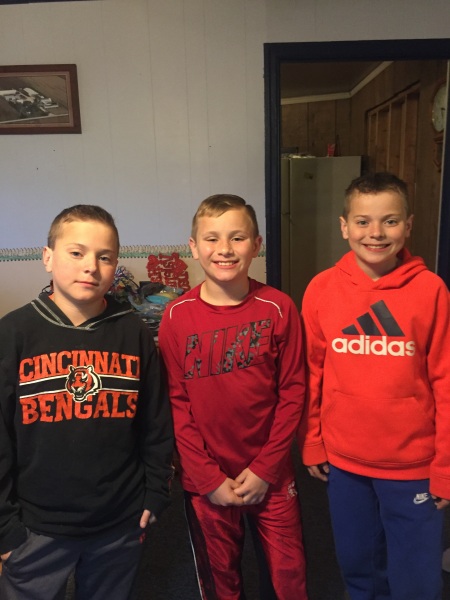 Football, basketball, baseball and cross country – identical twins Jack and Drew Wagner do it all. But managing Cystic Fibrosis is not a sport these 12-year-old brothers signed up for.
At just a few weeks old, mom Shannon Wagner knew something was wrong. She and her husband Andy welcomed their twin boys six weeks early on September 23, 2005. Both boys suffered from a consistent cough and were slow to gain weight. Drew, who was the smaller of the two at 4 pounds 6 ounces, added just a pound and a half to his tiny body in the first two months of his life. Healthy babies typically gain a pound a month in their first few months.
"I also noticed their stool wasn't right," said Shannon. "They were on formula, and it was almost like their bodies were removing the liquid from the formula and expelling the powder."
The Wagner boys were in and out of the hospital as doctors in their rural home county worked to determine the cause of their symptoms.
"The doctors were thinking they had pneumonia," said Shannon.
After weeks with no answers, the Wagner boys' caregivers referred Shannon to Dayton Children's Hospital, where little Drew underwent a bronchoscopy. This procedure allows a doctor to look at the patient's airway through a thin viewing instrument called a bronchoscope.
After the procedure, doctors asked Shannon if the Wagners have any family history of Cystic Fibrosis (CF).
"Other than hearing the term I knew nothing about it," Shannon said.
Waiting for answers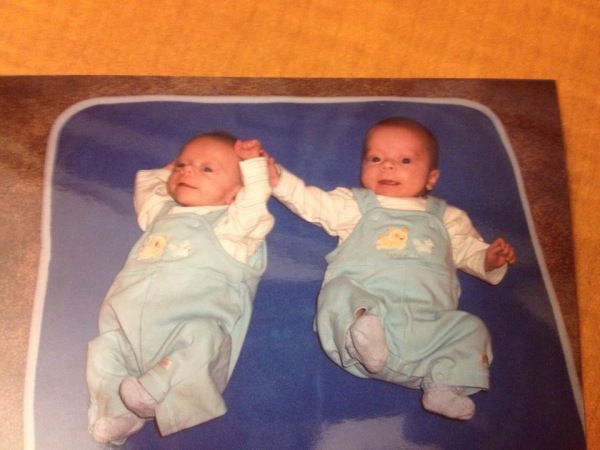 As Shannon waited for an official diagnosis for tiny Drew, she visited the family resource center at the hospital. There, she found an article on Cystic Fibrosis and dove in. She wanted to learn as much as she could about the ailment that might be affecting her sons. She returned to the exam room, article in hand.
"I was reading it when the doctor came in and he asked, 'Where did you get that?' He said it was a good thing I found it, because Drew has CF."
As any mother's would, Shannon's mind wandered and landed on the worst possible outcome.
"Immediately I was very panicky, I was thinking mental and physical disability – the worst," said Shannon. "But the doctors said 'You need to calm down, Mom, they're going to live a nice long life.' It's been almost 13 years and I still cry when I think about it."
Patients with Cystic Fibrosis suffer from a thick build-up of mucus in the lungs, pancreas and other organs. This mucus can clog airways and cause infections and lung damage. The disease is genetic, and in order to be passed on to a child, the patient has to receive at least one copy of the mutated gene from each parent.
While Drew was the first to be diagnosed, Shannon said she knew Jack's CF diagnosis wouldn't be far behind. It turned out she had a little more than a week to prepare for the news as Jack underwent testing just like his twin.
"It was awful," said Shannon. "Those first couple of days were hard, just processing it. But we've accepted it. It's part of our life now and we just go on."
Throughout their journey, Shannon said her family has grown to include the doctors and nurses at Dayton Children's Hospital who've helped them along the way. Especially Gary Mueller, MD,  who's served as their primary doctor since the boys were diagnosed.
"[I was told], 'This is the doctor you want and this is the hospital you want,'" said Shannon. "Dr. Mueller is so absolutely fond of my boys. Everybody loves to come in and see my boys when we're there to see how they're doing. They've become family. I wouldn't go anywhere else."
Full speed ahead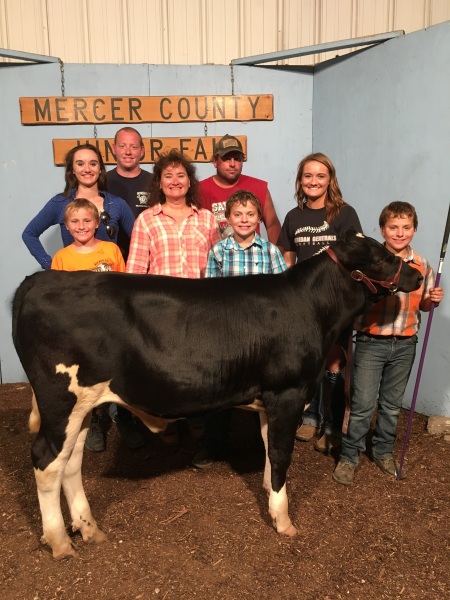 Working around their quarterly trips to the hospital for check-ups, Jack and Drew are running full speed toward 7th grade and their teenage years. They'll start cross-country in the fall, just as baseball season winds down.
"They're live wires," said Shannon. "But the more sports they do, the better their lung function."
The only down side is having to sit out from tackle football due to the IV port they each carry in order to manage the CF. Shannon said she knows the disease will always be present in her boys' lives, but much like practicing to run faster or make plays on the field, managing their condition is something that has to be done in order to enjoy the better things in life.
"They know they've got to do breathing treatments twice a day. No matter what, we have to get those things done," said Shannon Wagner, the boys' mother. "They have pills to take too, and they do that. They're doing great."