12/11/20blog post
returning to sports after a COVID-19 infection
The need for children to be cleared for sports participation after a COVID-19 infection continues to grow with the number of positive cases in The United States. The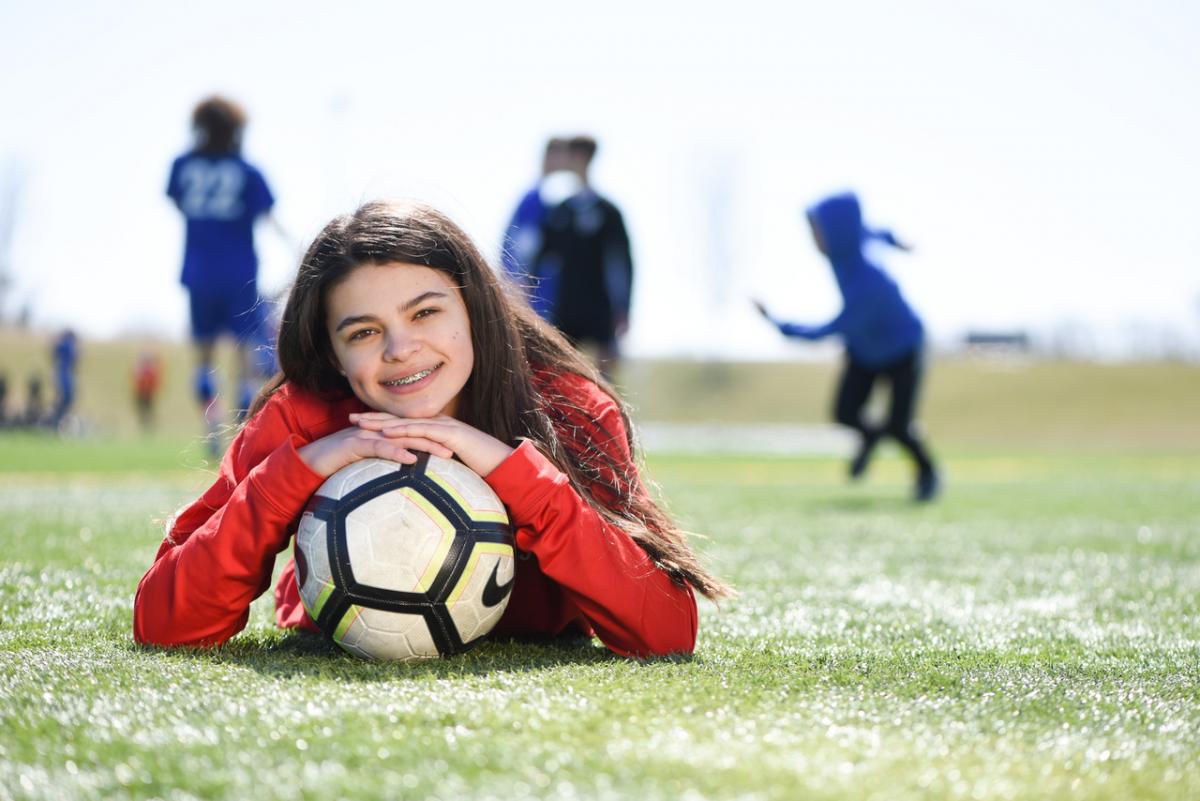 American College of Cardiology has developed guidelines that approach sports participation clearance in the pediatric population, different from the adult population. While most children will be cleared for participation without extensive cardiac testing, pediatric providers need to make sure their patient has fully recovered and has no evidence of myocardial injury.
When considering COVID-19 a myocardial injury is a viral infection that can affect the heart by causing inflammation to the muscle tissue. This damage can be completely reversible (sometimes quickly and sometimes slowly), partially reversible or not reversible at all in some circumstances. "So far, we have not seen an irreversible situation in our children with COVID-19, but we know it could happen," said Joseph Ross, MD, chief division of cardiology at Dayton Children's. "What we don't want is to clear a child to go back to sports if the inflammation has clearly not reversed, as determined by our cardiac testing."
Children who have had an acute COVID-19 infection and show no signs of a myocardial injury should be asymptomatic for at least two weeks before returning to play. This will allow time for any additional symptoms of COVID-19 to appear, but more importantly, it will decrease the risk of infecting teammates or opponents.
Additionally, there are three other variables to consider when clearing a child for sports participation:
How recent was the COVID-19 infection?
How severe was the infection?
What is the physical activity or sport(s) under consideration?
Asymptomatic to mild COVID-19 infection
An asymptomatic or mild infection of COVID-19 should be treated similarly to other viral pediatric illnesses, according to the American College of Cardiology. Children should not participate in physical activity or sports and can slowly return to activities as they feel better. Typically, children with asymptomatic or mild COVID-19 infections do not need cardiac testing.
The Ohio High School Athletic Association does require teen athletes to have a clearance form completed by a healthcare practitioner before returning to play. This can be completed by your child's primary care physician, or if they are not available, at Dayton Children's Kids Express. 
Mild to severe COVID-19 infection
Children with mild to severe COVID-19 infections usually have prolonged fevers and symptoms. They could also have a myocardial injury even if they did not have cardiac symptoms during the infection. In this case, it would be appropriate for older children to have an ECG if they want to return to high school or college sports. Cardiac testing is not needed for children under the age of 12 as long as the activity they are participating in is not more intense than daily free play. These younger children can be cleared for physical activity or sports of their medical history and exam do not show signs of concern.
Severe COVID-19 infection
A severe infection of COVID-19 means that the child required hospitalization, had abnormal cardiac testing during the infection, and/or had multisystem inflammatory syndrome in children (MIS-C). MIS-C tends to affect the heart similarly to a myocardial injury or myocarditis. These children will likely have cardiac testing done during the infection. Depending on the test results, the child could be restricted from physical activity for three to six months. They should only return to physical activity or sports when their cardiac testing has become normal.
It is important to note that we still don't know the long-term effect COVID-19 or MIS-C may have on children. And, although many children experience complete or near complete recovery of cardiac function more frequent and longer monitoring may be needed.