9/10/18news article
listening to the experts
parent family advisory council helps to bring change at Dayton Children's
At Dayton Children's we take family input very seriously. It is very important for us to know things like what parents think of the new patient tower, what it's like to sit in the waiting room while a child has surgery or what visitors think about the parking garage at Dayton Children's. How do we get this information? We ask!  And for the last year, that's what Shellie Doub and Teresa Prouty have been doing. As the hospital's first family partnership coordinators, these two women are finding new ways to engage parents and use their ideas to help Dayton Children's reach new heights.
 
bringing great ideas to life—together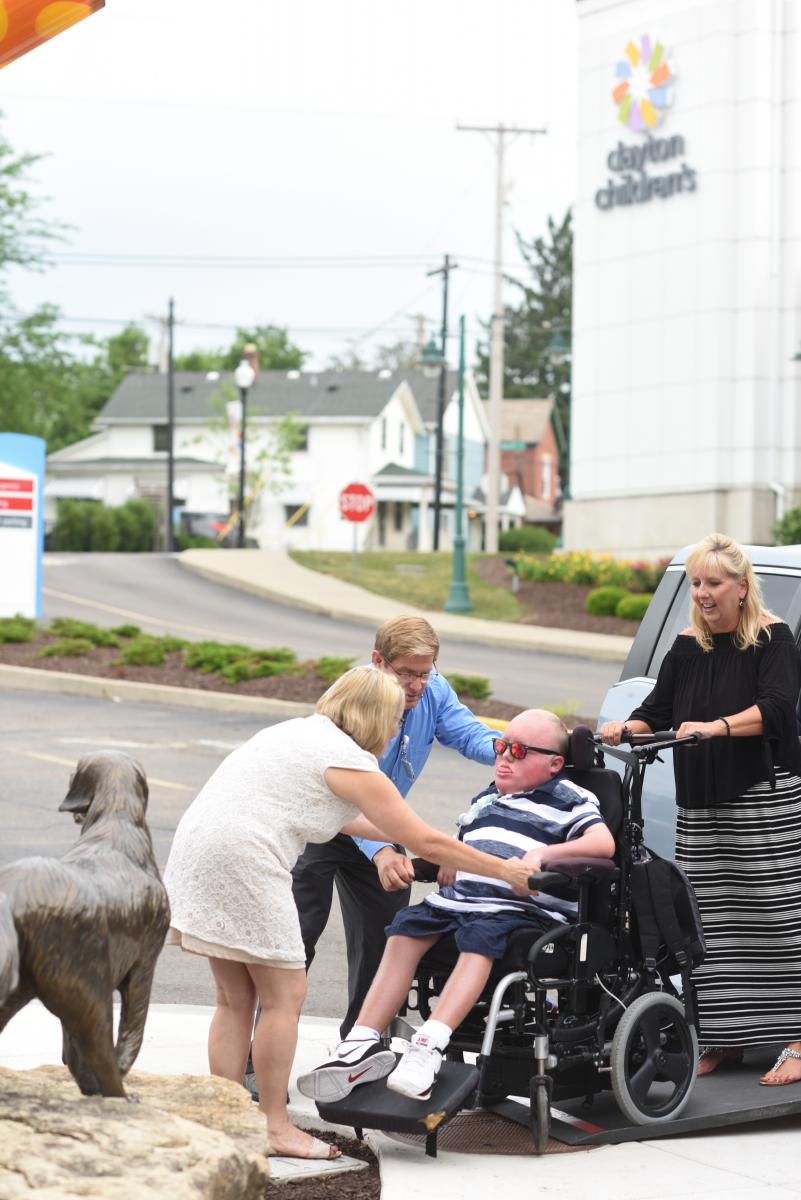 Many of the ideas parents suggest have already come to life. For example, the hospital introduced expanded family meal options in response to parent feedback. These include adding vending machines in the new patient tower, providing every inpatient room with two free parent meal trays a day, and stocking all inpatient units and the emergency department with additional food options that nurses can offer to families.
Some parents become personally involved in clinical initiatives. For example, a parent helped develop educational materials for families who are deciding whether a G-tube is right for their child.
Tina Acres is a long-time member of the parent family advisory council and recently became involved in a project that will benefit the hundreds of families who drive a handicapped-accessible van in and out of the hospital's parking garage.
Tina's son, Tyler, 19, has a rare type of cerebral palsy and is dependent on a ventilator and feeding tube. "When I bring Tyler to the hospital for an appointment, parking creates challenges," she explains. "I can't just drop him off at the main entrance and then park our van, but once I'm in the garage, it's difficult to unload him and his wheelchair. Also, the parking lot has just one exit now, and because of the way it's designed, every time I use it, the bottom of my handicapped-accessible van scrapes across the cement."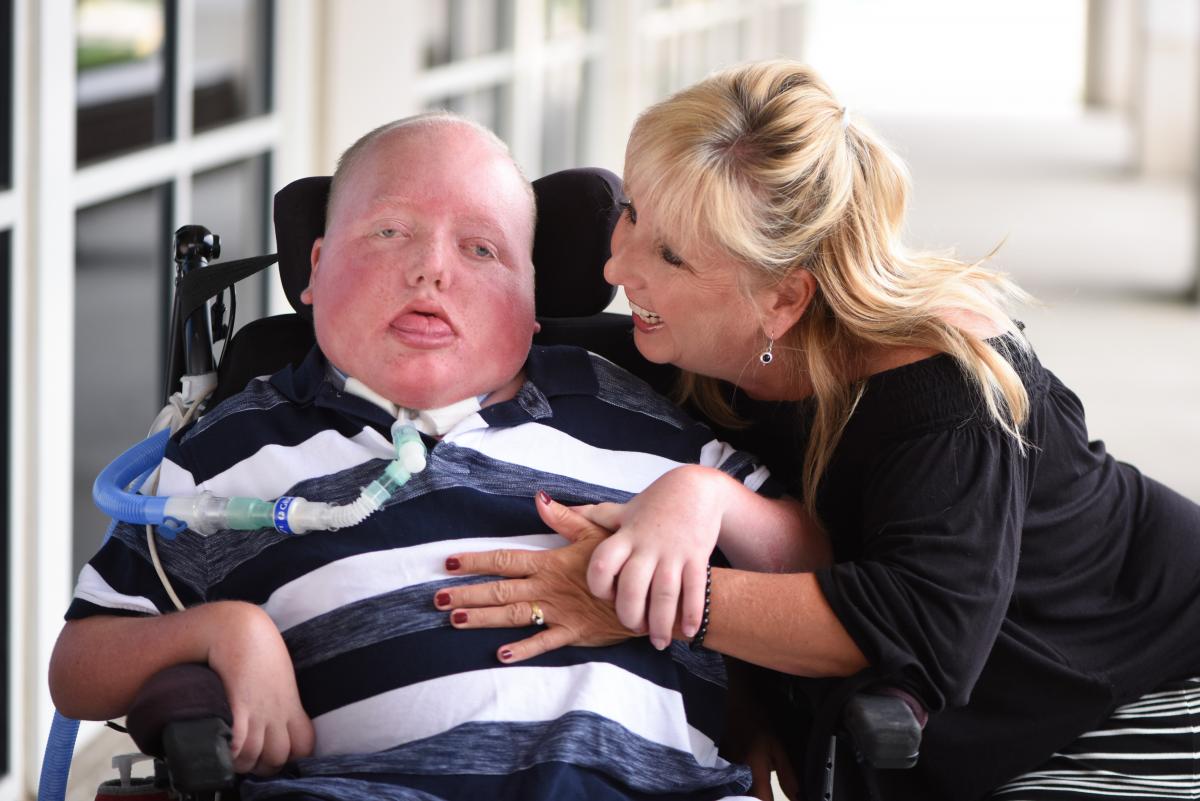 Tina shared her concerns at a recent advisory council meeting, and other parents echoed them. Teresa Prouty worked with John Williamson, the hospital's facilities manager, to organize a "ride-along" the next time Tyler came to the hospital for an appointment.
John experienced every aspect of the parking experience, including Tina's handicap accessible van scrapping on the way in and out of the hospital's parking garage. He later initiated a construction project to flatten out the exit ramp for families who drive wheelchair accessible vans.
"The hospital's responsiveness to our ideas as parents is impressive," says Tina. "They are making changes that make heath care accessible to everyone in the Dayton region, I couldn't be happier with the care that Tyler receives."
many ways to be involved
Shellie and Teresa are talented administrators with strong people skills, but their true value lies closer to home: both have children whose chronic health problems require frequent medical care. "We were hired with the idea of bringing parent voices into every initiative within Dayton Children's," Shellie says. "Our goal is to create a sustainable parent partnership program and make sure that including parent perspectives becomes part of our culture here."
Under Shellie and Teresa's leadership, parents have become much more involved in improving the patient and family experience. Opportunities include:
Serving on the parent family advisory council, a group of a dozen parents that meets monthly to discuss new and ongoing projects at the hospital.
Serving on a disease-specific family action collaborative team, where staff and families work together on educational materials, raise awareness and participate in advocacy events.
Attending family engagement luncheons, where senior leaders receive feedback from parents of current inpatients.
Joining the "virtual advisory council," where members are asked provide to real-time feedback on hot topics.
Being part of other hospital initiatives, such as the hospital-acquired condition committees.
Families are recommended by staff to Shellie and Teresa and to date, more than 60 families are involved in committees or councils.
Chief Nursing Officer Jayne Gmeiner, MS, RN, NEA-BC, shares she learns a lot from our families. "I am amazed by our parents' honesty, and how articulately they communicate their appreciation and ideas for improvement," she explains. "These interactions give us a chance to listen, share our perspective, correct problems quickly and live all of our values in the best possible way."