10/3/22 employee experience
enjoying every day of work for 19 years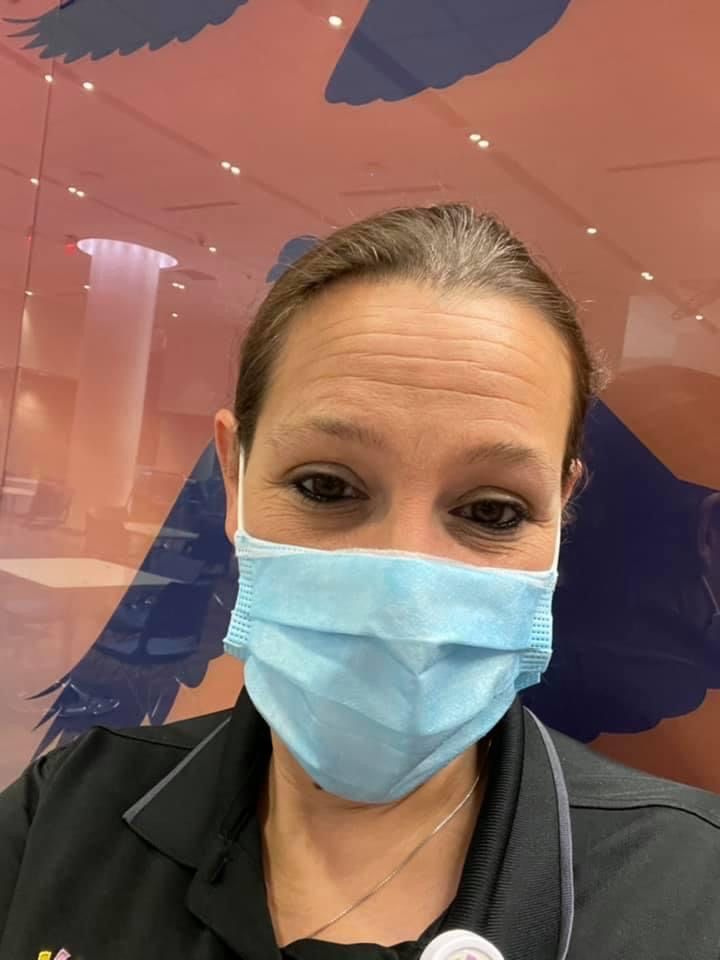 Gretchin Bollinger says she loves coming to work every day - yes, all 4,972 of them. She's celebrating 19 years at Dayton Children's!
Gretchin's story with Dayton Children's began long before her time as an employee. Her daughter, now 22-years-old, received treatment on the urology unit for a kidney condition. When Gretchin was looking for a job, she couldn't think of a better place.
"I always seemed to be here anyways," said Gretchin.
She started in 2003 serving hamburgers, hotdogs, wings and the most memorable - pizza. Gretchin remembers serving a slice of pizza to the same patient every week after his appointment. When the patient shared his story during the K99.1 radiothon, he said how much he appreciated the pizza and the conversations he got with it.
"We sometimes forget that simply doing what we are paid to do every day can affect so many people," said Gretchin.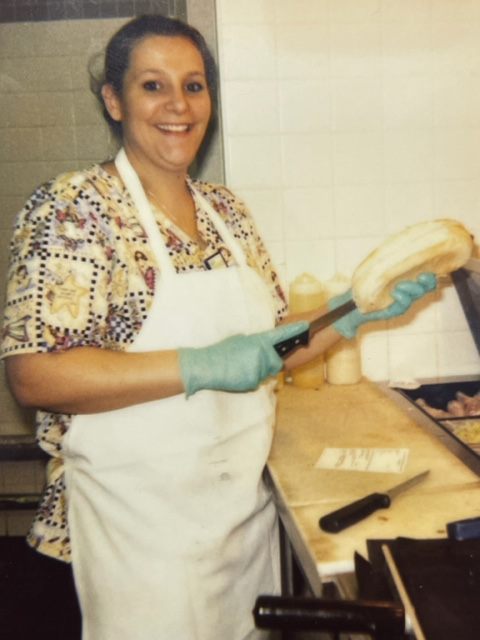 Having conversations while dishing up lunch has created these relationships - something Gretchin is most thankful for. She said that she's gotten to know various department employees that she otherwise wouldn't have crossed paths with.
"These relationships have opened my eyes that we are simply all coworkers who picked different career paths," said Gretchin.
When looking for the next step in her own career path, Gretchin turned to Dayton Children's tuition assistance program. Obtaining a college degree was on Gretchin's bucket list but was not feasible as a young mother. In 2018, she took advantage of Dayton Children's tuition assistance program and received her bachelor's in management. 
"This has been the most notable career moment," Gretchin described. "I am very appreciative of everything Dayton Children's does for its employees. It has made all the difference, not only in my career, but simply as a person."
Currently, Gretchin is a supervisor in the dietetics and nutrition department.
"I know I am valued, not only in my department, but in the organization as well," said Gretchin. "Every single employee that works at Dayton Children's is needed to make this hospital what it is today.  We are Dayton Children's!"
Congratulations on 19 years, Gretchin!
Let your career take flight at Dayton Children's! To learn more about benefits, job openings and more visit here.