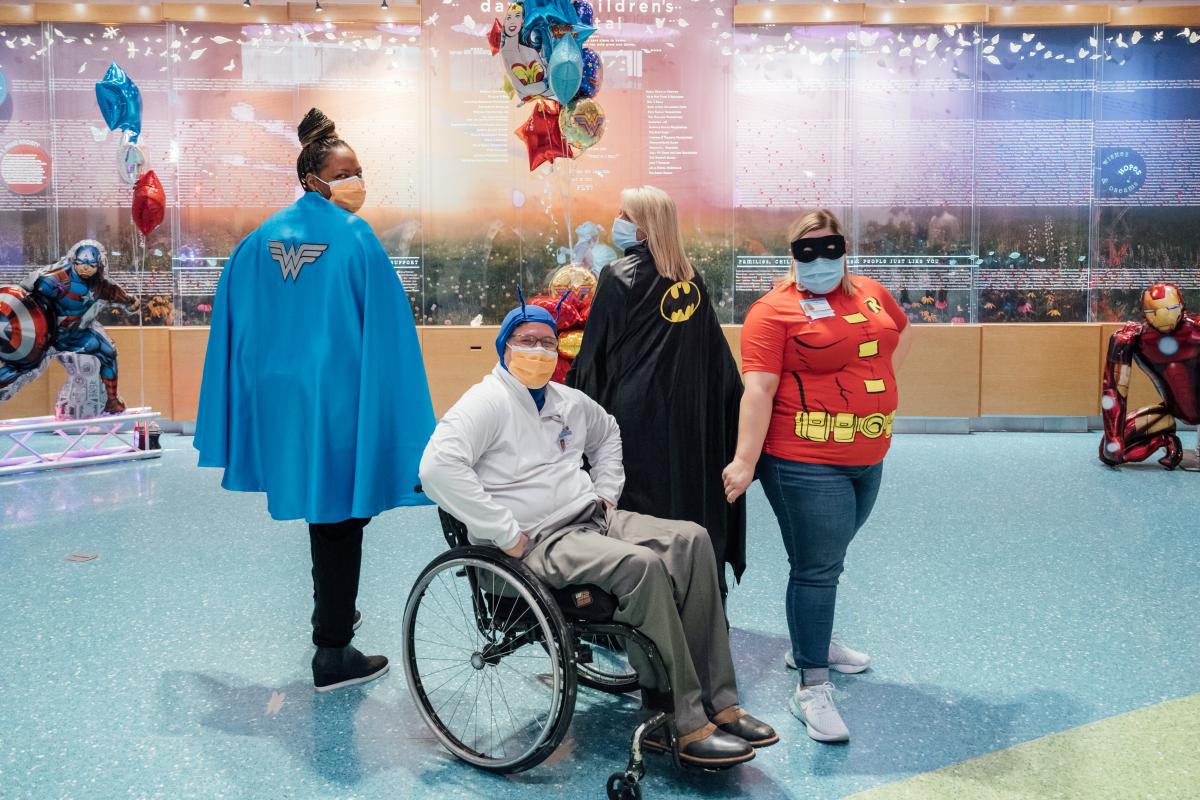 It's no surprise that Dayton Children's has been named a "Best Place to Work" time and time again. Our more than 3,900 employees come to work every day to make a difference in the lives of our patients and their families and this difference is seen all the time in the comments and stories we hear from families. 
We believe our employees are our most important investment which is why we take the time to build a positive work environment and offer competitive benefits.
We are growing and are looking for the right talent for our team at Dayton Children's. We want people who embody our values and want to become a part of the Dayton Children's difference. If that is you, apply today!
We invite you to take some time to learn more about our organization's values and our process for applying for a job. If you have any questions please feel free to contact us.
thriving careers with great culture
We know you can make an impact where ever are, but making an impact while being in a fun, safe, equitable, inclusive and diverse environment is the answer to a thriving career! 
Dayton Children's is a mosaic of employees who bring together a variety of backgrounds, styles, perspectives, values and beliefs to serve children, families and each other. Our commitment is to provide health equity for all of our patients. This is achieved when every person has the opportunity to "attain his or her full health potential and no one is disadvantaged from achieving this potential because of social position or other socially determined circumstances." 
That is why we have our employee resource groups (ERGs). These are voluntary, employee-led groups with an aim to foster a diverse, inclusive workplace aligned with the organizations they serve. We currently have the Black Employee Resource Group and the LGBTQ+ Employee Resource Group and will continue to add more! We also have many programs to help grow your career and education while at Dayton Children's, like our career connections program and tuition assistance!
We also love to celebrate - whether it is each other, cultural celebrations, religious observances, superhero day, Halloween or even when the Bengals make it to the Super Bowl! You can view some of our celebrations here on our YouTube channel.
living our values
At Dayton Children's we believe that each moment counts with how we interact with our patients, families and with each other. We are looking for employees who will be able to embody the following values during each moment of every day.
our values:
Safety - We make safety our first priority.
Compassion - We deliver compassionate, family-centered care to all we serve.
Ownership - We are the pediatric care experts and act knowing that every patient, visitor and the hospital is our collective responsibility.
Collaboration - We work collaboratively to care for children, their families and each other.
Innovation - We continuously innovate to make Dayton Children's even better today and into the future.
Equity - We strive for an environment in which we all feel welcomed, valued and fairly treated in order to reach our full potential. 
If these are values that resonate with you and you want to become a part of one of the best places to work in the Dayton region, we invite you to view our current job openings and apply today!