6/18/19news article
Dayton Children's Hospital named one of U.S. News & World Report 2019-20 Best Children's Hospitals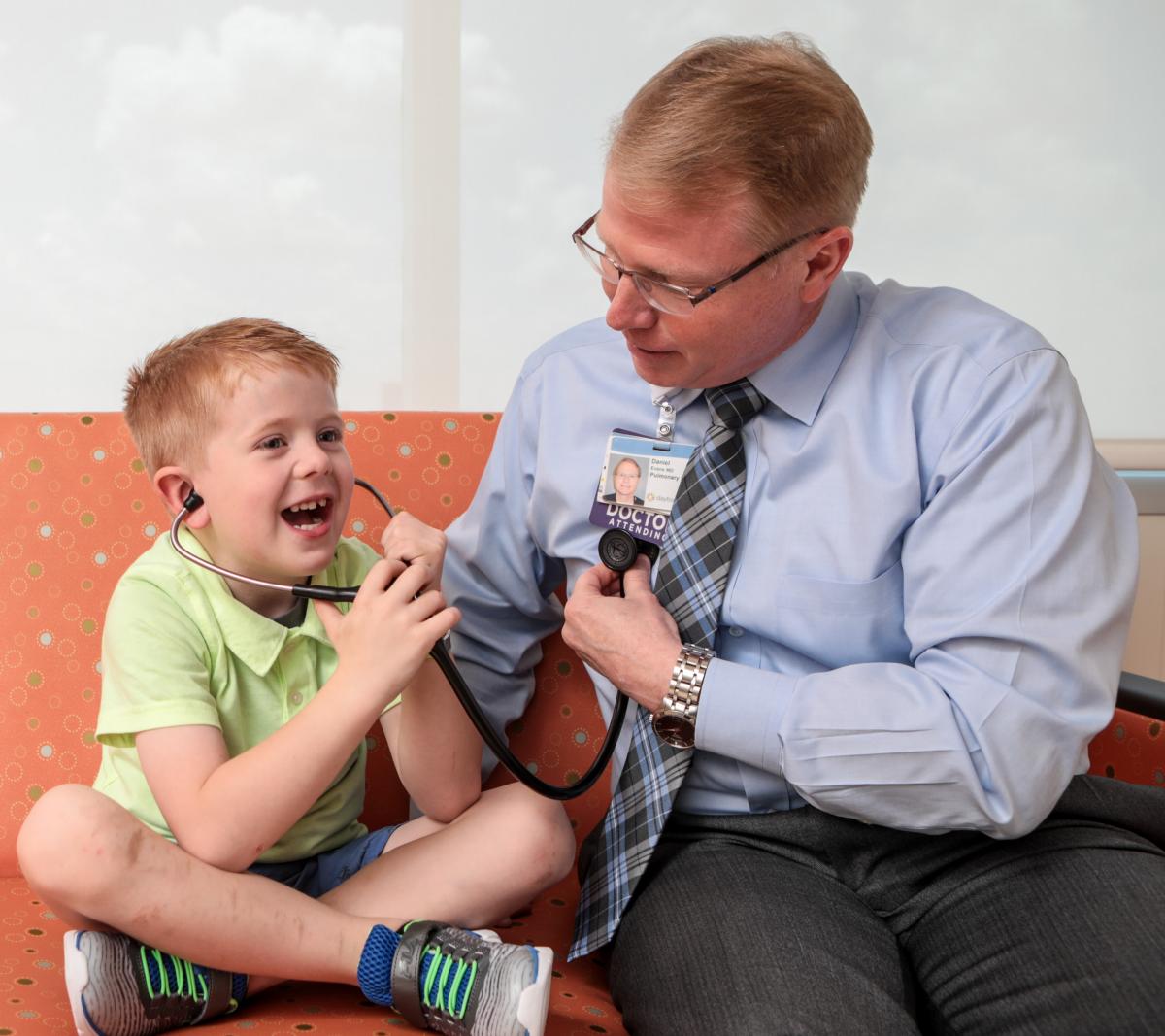 U.S. News & World Report, the global authority in hospital rankings and consumer advice, has ranked Dayton Children's Hospital in pulmonology in the new 2019-20 Best Children's Hospitals rankings published online today.
"We are proud to be recognized by U.S. News and World Report Best Children's Hospital for the expert specialty pediatric care in pulmonology we provide," says Daniel Evans, MD, chief, division of pulmonology at Dayton Children's. "Our team works hard to go above and beyond for each child, ensuring they and their families have the very best care in a personalized plan that works for their unique needs."
Dayton Children's pulmonology department is a Cystic Fibrosis Center, one of just 120 Cystic Fibrosis Foundation-accredited care centers providing expert care and specialized disease management across the country. The network combines clinical research with medical care best practices, and has been cited by the National Institutes of Health as a model of effective and efficient health care delivery for a chronic disease.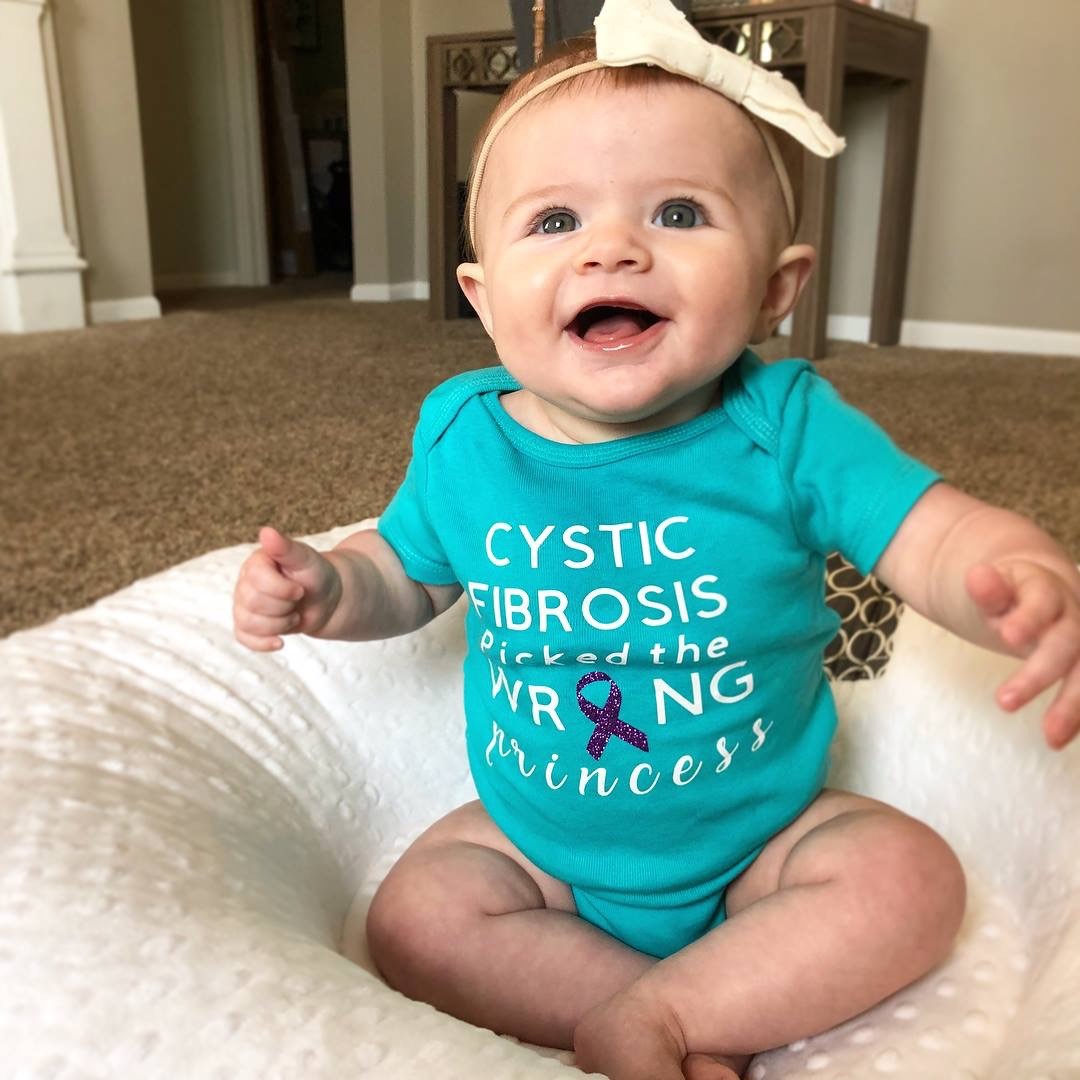 "This center has honestly changed our lives," says Holly Williams. Her daughter, Caroline was diagnosed within days of her birth with cystic fibrosis. Excess mucus in her lungs and intestines makes it hard for her to breath, digest food and leaves her very susceptible to infections and illness. She takes a variety of medications and does breathing treatments several times a day to shake the mucus from her lungs.
"Without centers like this one, trained and accredited in CF care, the life expectancy of a child with CF was around elementary school age. Now people with CF are thriving into adulthood and have hope for a healthy future. That we have one of these centers right HERE in Dayton is bigger than I can say. Caroline will go to a center like this for a check-up every three months for the rest of her life."
Dayton Children's also created the Dayton Asthma Alliance, a group of more than 20 community agencies working in partnership in a global strategy to address asthma triggers in a child's entire environment—where they live, learn and play.
"The number one reason that children are admitted to Dayton Children's Hospital is for respiratory issues," says Deborah Feldman, president and CEO of Dayton Children's Hospital. "While we know it is just one measure that a family should use in choosing the right care for their child, it's another symbol parents can use to show them that Dayton Children's provides expert care."
"The Best Children's Hospitals rankings were designed to help provide families seeking the
best medical care for their sick child with access to the most comprehensive data available," said Ben Harder, managing editor and chief of health analysis at U.S. News. "The rankings, coupled with guidance from pediatricians, help families make better-informed decisions about where to find high-quality, compassionate care for their children when they need it most."
The 13th annual Best Children's Hospitals rankings recognize the top 50 pediatric facilities across the U.S. in 10 pediatric specialties. U.S. News introduced the Best Children's Hospitals rankings in 2007 to help families of children with rare or life-threatening illnesses find the best medical care available. The rankings are the most comprehensive source of quality-related information on U.S. pediatric hospitals.
The U.S. News Best Children's Hospitals rankings rely on clinical data and on an annual survey of pediatric specialists. The rankings methodology factors in patient outcomes, such as mortality and infection rates, as well as available clinical resources and compliance with best practices.
This year's rankings will be published in U.S. News & World Report's "Best Hospitals 2020" guidebook (ISBN 9781931469937), available in stores mid-September.
For more information, visit Best Children's Hospitals for the full rankings and use #BestHospitals on Facebook and Twitter.
about U.S. News & World Report
U.S. News & World Report is a digital news and information company that empowers people to make better, more informed decisions about important issues affecting their lives. Focusing on Education, Health, Money, Travel, Cars and Civic, USNews.com provides consumer advice, rankings and analysis to serve people making complex decisions throughout all stages of life. More than 40 million people visit USNews.com each month for research and guidance. Founded in 1933, U.S. News is headquartered in Washington, D.C.