02/02/23 event
Send a Valentine's Day card to a child!
Thursday, February 02, 2023 - Tuesday, February 14, 2023 | 6:00 a.m. - 12:00 a.m.
This Valentine's Day, in partnership with the On Our Sleeves movement, we're spreading the word that love and kindness boosts your mental health! Research shows that kindness can:
Lower stress
Improve friendships
Help build self-esteem
Raise feelings of happiness!
Will you help share those happy vibes with kids in the hospital by sending a Valentine's Day coloring card today? Help us deliver a card to EVERY child in the hospital on February 14!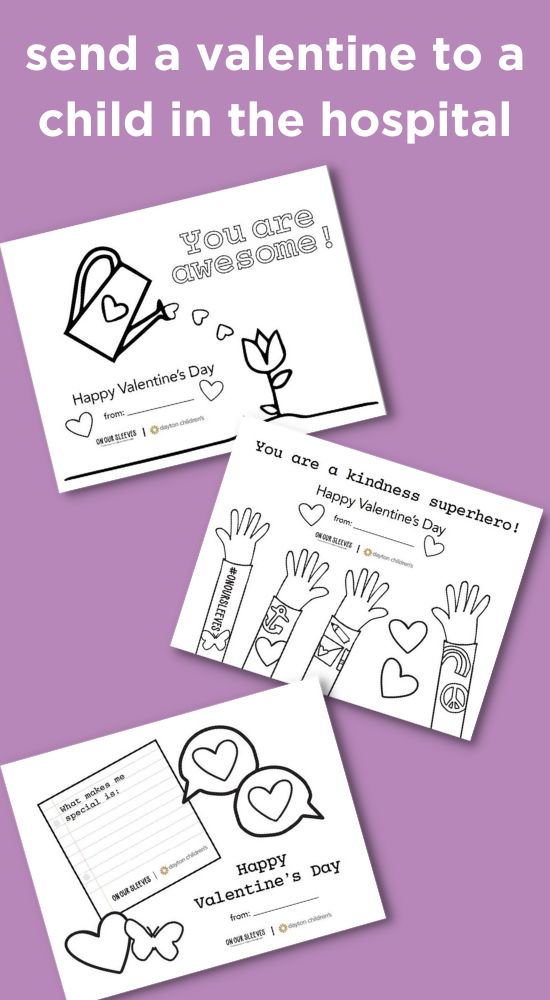 send a card now!