5/30/19news article
supporting our community as it recovers from tornado damage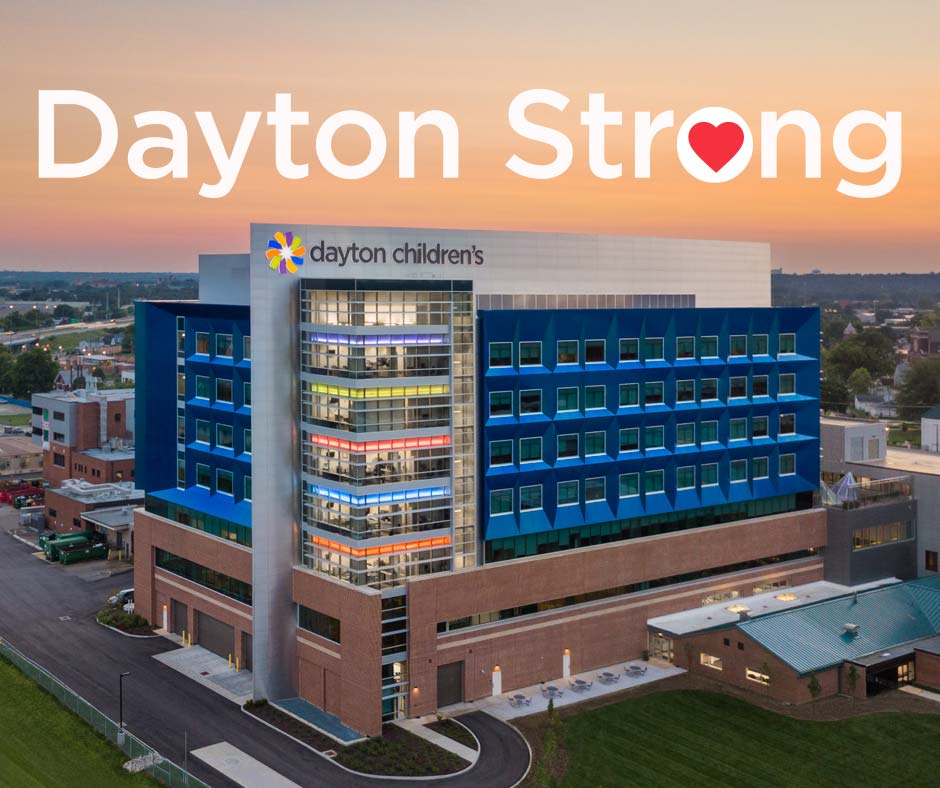 Dayton Children's stands with our Dayton community as we work to restore, recover and rebuild from the storms that devastated portions of our community, especially in Old North Dayton – the neighborhood Dayton Children's calls home.
Our community health team has partnered with Shoes for the Shoeless, Kiser School, The Foodbank and other community assets to provide much needed resources to families impacted by the storm at neighborhood cooling stations and shelters. Our Family Resource Connection is stocked with commodities such as diapers, blankets, infant/toddler clothing and personal care products which have been made available to neighborhood families and families with a child currently hospitalized.
We are also serving as a collection point for highly needed items for our neighbors. Please ensure that all items donated are BRAND NEW and UNOPENED. Donations can be brought to the Child Health Pavilion (1010 Valley Street) from 9 am to 4 pm, Monday through Friday. 
Needed items include:
Hygiene products

Soap
Shampoo
Hand Sanitizer
Feminine Hygiene products
Diapers
Baby Wipes
Toothpaste/tooth brushes

Ice
Construction gloves and masks
Garbage bags
Disinfecting wipes
Ziplock bags
There will be a neighborhood clean-up day in Old North Dayton on Saturday, June 1 beginning at 10:00 am starting at 62 Pawpaw Street, Dayton. Volunteers should bring supplies including garbage bags, gloves, rakes, pickers and construction supplies. Remember to come dressed to help clean-up, including appropriate footwear and construction masks, if you have them. All are welcome!
Here are a few local resources:
The City of Dayton website is updating a list regularly with shelter, water and resource information for residents.
Montgomery County's website has updates on solid waste and water outages.