11/5/17blog post
six tips for picky eaters
​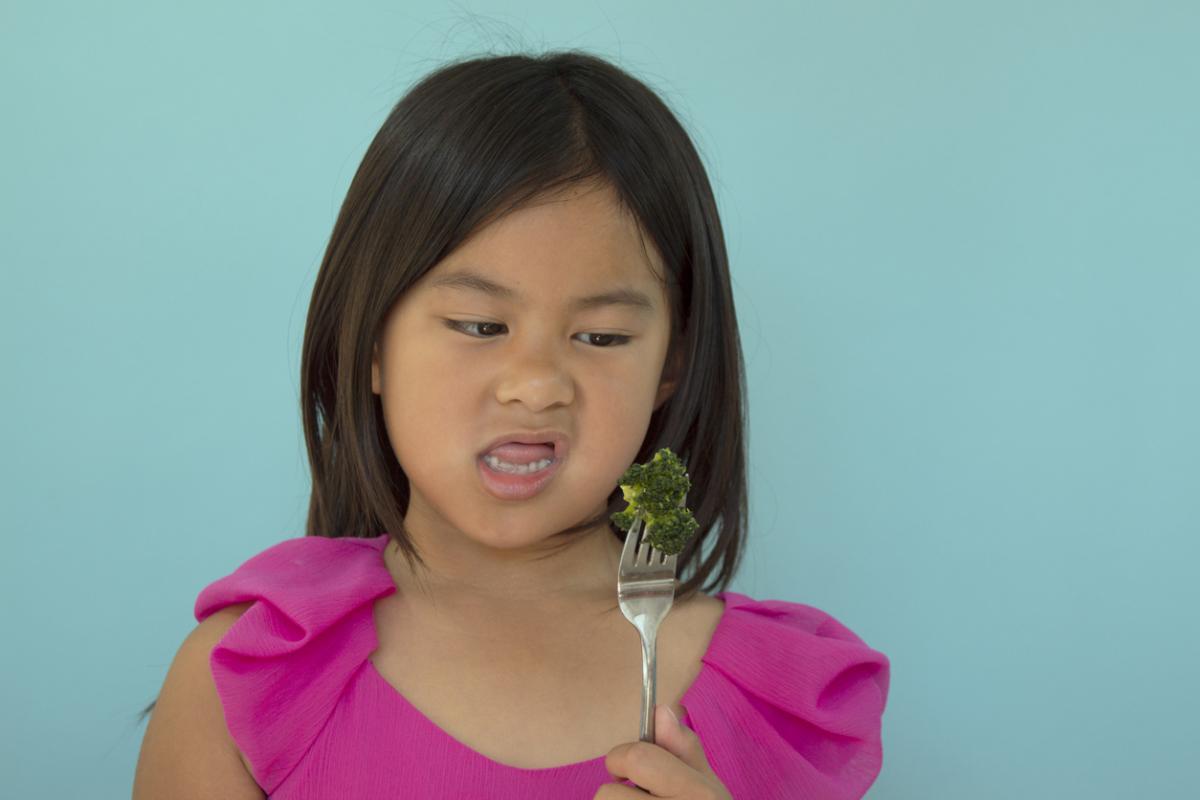 Do you often hear this phrase from your kids? "Gross, I don't like that food!"? If so, you know the struggle of getting your picky eaters to eat nutritious foods and also just how necessary they are to their health.
Fortunately, we have six great tips from pediatric dietitian, Becky Gonter-Dray, R.D., to help picky eaters gain interest in more foods.
Remove distractions.
Turn off the TV and remove games, toys and electronics from the table. Playing, not eating, is often a kid's priority.
Provide structure and consistency.
Kids thrive on routine and learn by watching you. Sit at the table to eat, dine with your kids, and schedule meals and snacks. Kids will model you in eating and trying new foods.
Remember that kids will not go hungry.
Kids know when they are hungry. Provide them with healthy meals and snacks at scheduled times as some children may tend to eat mindlessly or have snacks and drinks all day long.
Keep trying.
Expect 10–15 exposures before a child accepts a new food (some children may take longer). Offer two vegetables: one that may be well-accepted and one that is new. If they touch the new one–success! If they pick it up and throw it–another success! Eventually, they may try it–the ultimate success!
Use the kitchen timer.
Make it a game and set a timer so the child has to beat the timer and finish his or her meal before it rings. Otherwise, the meal goes into the refrigerator for a snack.
Keep eating fun.
Allow your child to help with meal preparation, choosing the vegetable or fruit. Make child-friendly sandwiches and use fun plates, cups and utensils. Divert attention to how fun the meal can really be.
​While fixing picky eating begins at home, you may also be wondering what to do during school lunchtime.
"Be sure to pack a lunch with the foods you know your child will eat. Vary these foods and try to provide food sources rich in protein, fiber and calcium. While it is important to continue to expose your child to new foods, focus on doing that in the home setting," Becky says.
Picky eating may take some time to fix, but it is worth it! Sticking to consistent, healthy eating is beneficial for both you and your kids. For fun and healthy recipe ideas, check out our Pinterest board, kid recipes and nutrition tips.