4/6/20blog post
postpartum emotions in the time of COVID-19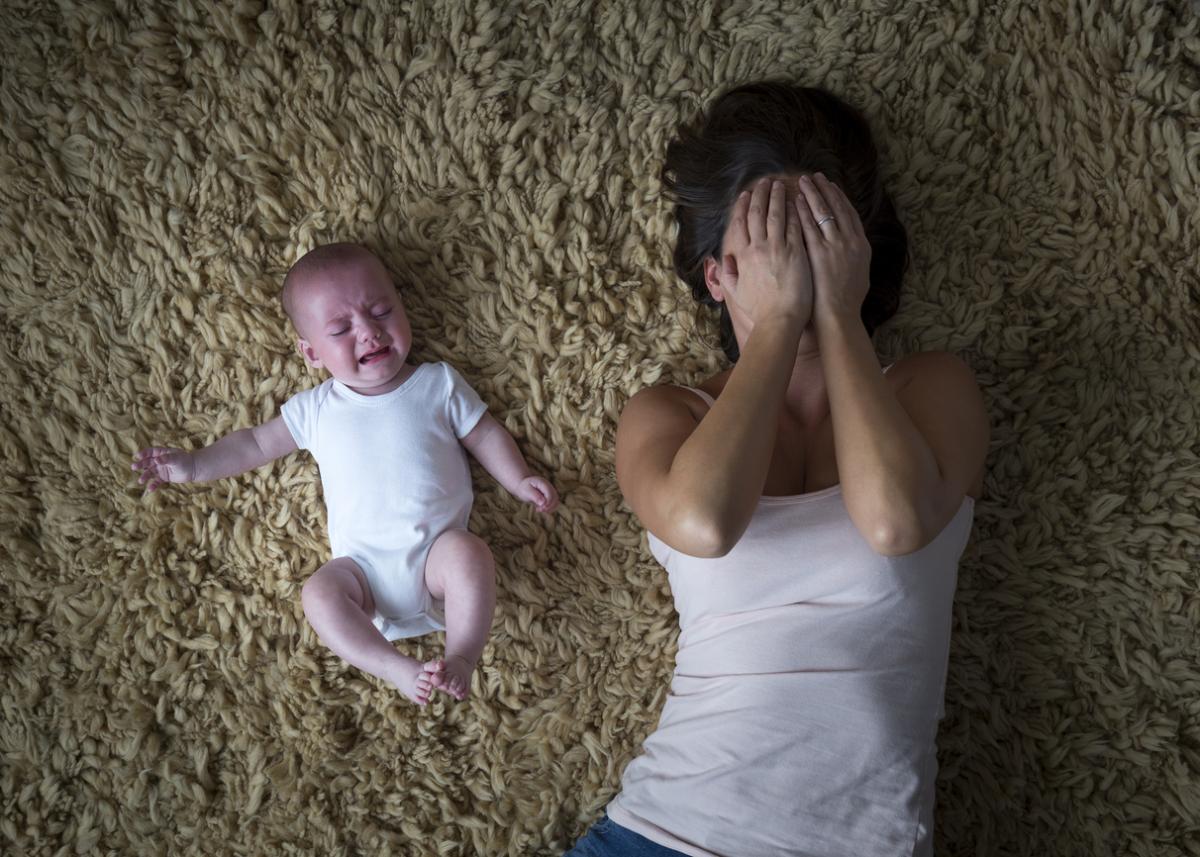 By: Dina Thurman CPNP, pediatric nurse practitioner, division of child advocacy 
You planned the pregnancy, the birth, the baby's name, what she would wear home, who would help you the first few weeks, and the newborn photos.  You've waited patiently to meet the newest member of your family.  You wanted your mother to be in the delivery room along with you and your partner, your sister is so excited to help with her first niece or nephew, your best friend was planning to bring you flowers on the day you brought the baby home, and your cousin (the amazing photographer) had planned the newborn photoshoot.
However, we're guessing social distancing was not part of your plan.
Thanks to COVID-19 and social distancing, you may deliver with only your partner in the room, your mother, sister and friends will have to meet your new baby through FaceTime, the flowers are never brought to the house, and you must take the newborn photos yourself.
Now you're wondering how you're going to take care of this baby without the support you planned.  Having a newborn brings about so many emotions … joy, happiness, fear, sadness, gratefulness.  Did you anticipate the loneliness you may feel?
It's not unusual to feel lonely as new parents, but it's an emotion not often discussed. 
Now, more than ever, new parents may feel lonely.  They are going to have to rely on each other for the emotional support that they often turn to others for.  It's going to be important to use technology to connect to family and friends – Facetime, Skype, and a good old-fashioned phone call.  But none of those options can give you a break when your infant won't stop crying. 
It's 8 pm and your baby has cried for two straight hours – something must be wrong! She has been fed, changed, burped, she doesn't have a fever.  You need a break, and you're feeling really frustrated.  You want your mom to give you a break, but because she's 65 and has chronic lung disease, you know that's not a good idea right now.  What should you do? 
Crying, including long periods of inconsolable crying, is normal infant behavior. 
Crying may increase during the first 6-8 weeks of life. Just because it's normal doesn't mean it's not frustrating.  In fact, crying is a major trigger for most physical abuse and death from physical abuse for infants and young children. 
The problem is not actually the crying, but how the caregiver responds to it.
So, what can you do?
Try calming your crying baby by gently rocking, offering a pacifier, singing or talking softly, taking a walk with a stroller, or going for a drive in the car.
If you are feeling frustrated or upset, focus on calming yourself down. Did you know that you can lay a crying baby down? Trust me, it's ok! Put the baby in a safe place and walk away to calm down, checking on the baby every 5-10 minutes.
Call a friend, family member, neighbor, or parent helpline to ask for help (virtually!).
Add to the stress that having a new baby brings, the financial and health concerns right now, and you have a potentially dangerous situation.  It's a mix that in some situations can lead a caregiver to respond to infant crying in a violent way causing physical harm to an infant.
If you find yourself feeling stressed, lonely or frustrated, remember the quote "this too shall pass" for both COVID-19 and infancy.  It won't always be this way, take one day at a time, and recognize when you are stressed so you are never in a position hurt your baby.