9/16/20blog post
face mask challenges for students with speech, language needs
helping kids with speech, hearing and language issues overcome barriers associated with masking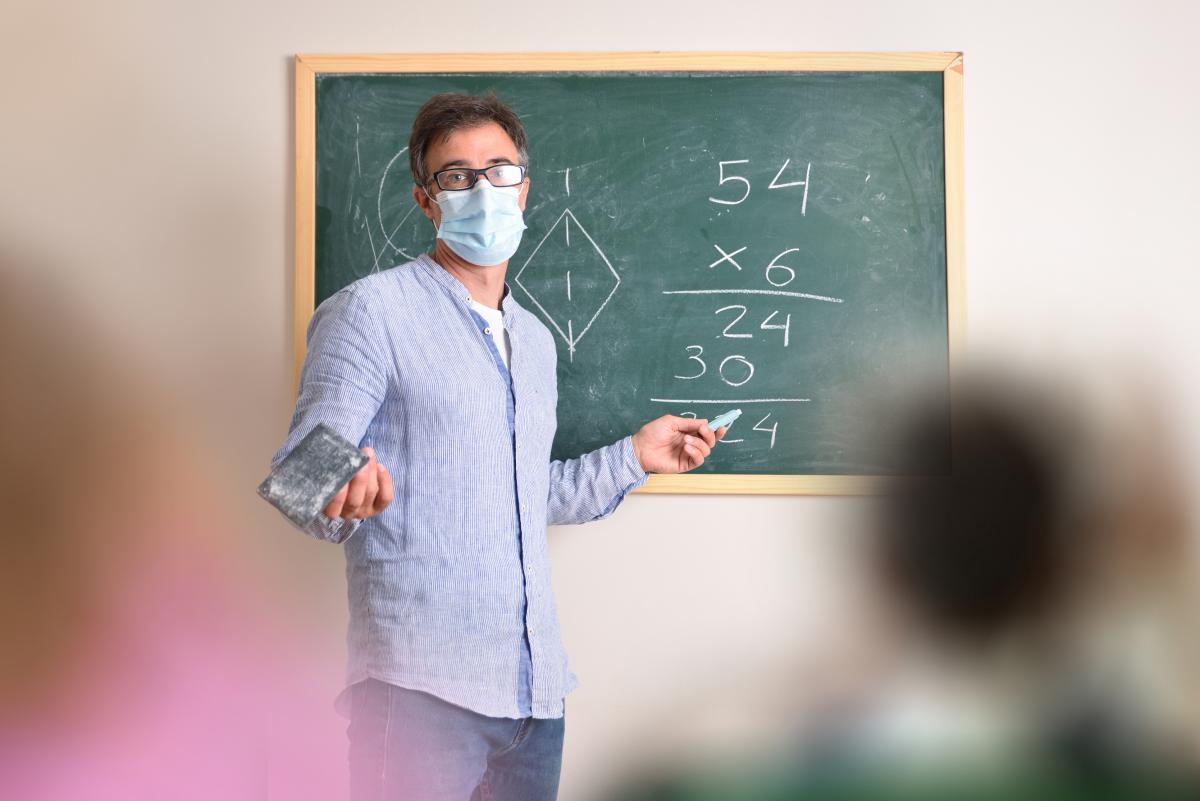 Face masks will be part of our "new normal" as we continue to live with Covid-19. And, K-12 students in Ohio are expected to wear face masks if they're returning to school in-person based on a recent mandate from Governor DeWine. While face masks will certainly be an adjustment for all students—for kids with speech, hearing and language issues, the use of face masks may be particularly challenging.
A recent study found that masks act as a filter for sound, lowering the higher frequencies and volume of the voice of the mask-wearer. Even a small reduction in volume or loudness can make it harder to understand what the teacher is saying, especially with all the background noise found in a typical classroom.
And, wearing masks not only impacts the speech signal, but also takes away the visual cues we get from facial expressions.
"Children with speech needs rely on our mouths to provide clear models for movement to help them to learn to speak more clearly," said Anne Bohannon, speech-language pathologist at Dayton Children's.
To help kids overcome barriers associated with masking, Anne recommends that speech-language pathologists and teachers:
Speak slowly
Ensure that you are facing towards your students when you are speaking
Incorporate visuals and gestures to enhance understanding
Minimize background noise whenever possible
Provide verbal cues to gain attention, so that the child knows they are being spoken to (say their name before providing the direction, or ask "Are you ready?" before giving a direction)
Ask follow-up questions to gauge understanding
Provide verbal or gestural praise where you might have previously relied on a smile to reassure or encourage a child
Consider using a mask with a clear plastic cut-out so students can still see your mouth when you are speaking
Parents also serve an important role in supporting their kids with speech and language development. To help support their kids, Anne suggests reading aloud each night. This provides rich vocabulary models and opportunities to ask questions. Parents can also continue to take kids outdoors to parks and other safe, socially-distant outings to expose them to language-rich life experiences. If you don't feel safe leaving home, crafts or baking are great opportunities to expose children to new vocabulary.
"My biggest recommendation is to try to reduce screen time, TV and tablet, starting with 30 minutes less a day for both parents and children," said Anne. "This will provide more opportunities for conversation and interaction."
If you have any concerns about your child's speech and language needs, be sure to talk to your pediatrician and consider asking for a referral for a speech-language evaluation. For those concerned with leaving their home, video visits with a speech-language pathologist are a great option for families.