1/10/22blog post
creating SMART goals for mental wellness this new year
download our pledge and commit to mental wellness with your family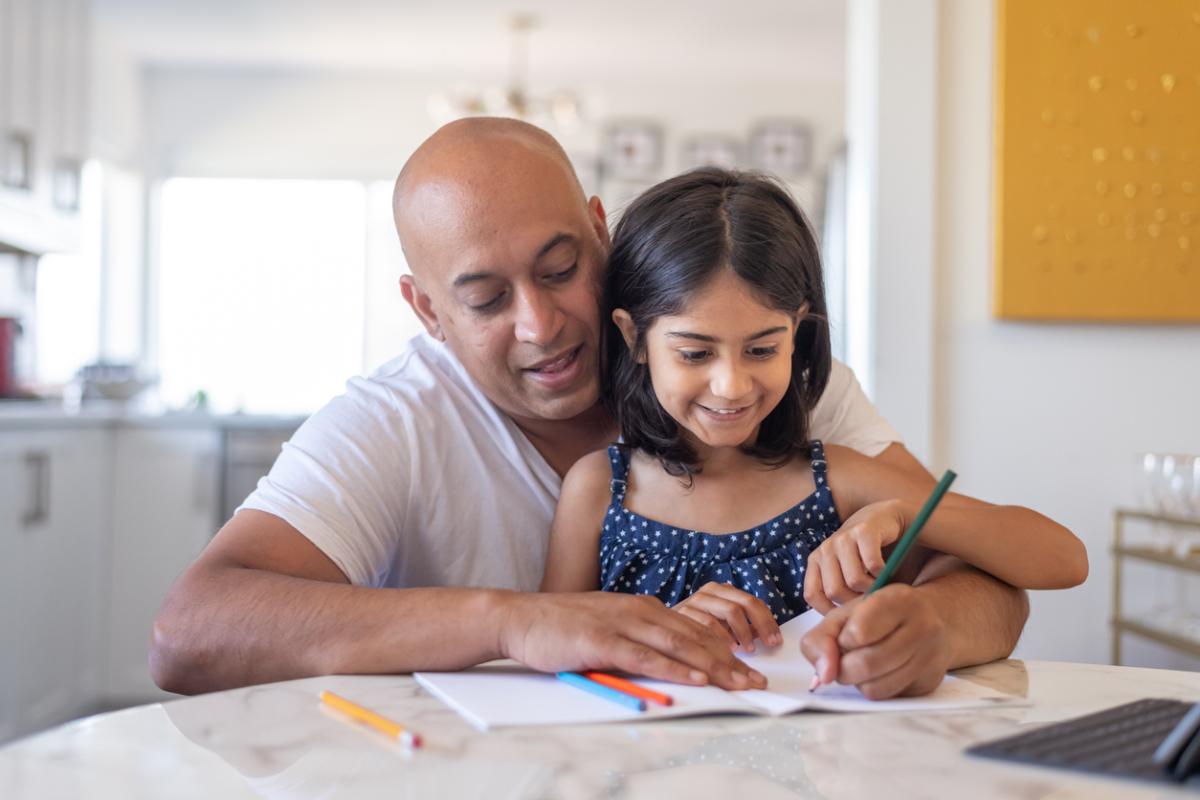 The New Year's Resolution.
It's something that always comes around this time of year. And about two weeks into the new year, it's something that is forgotten about or something you're frustrated with because you've broken it.
What if this year, you and your family set a SMART goal around mental wellness?
SMART goals are:
S: Specific: Make sure you are writing out the who, what, how andwhen of your resolution.
M: Measurable: How will you know you've been successful?
A: Attainable: You can do the goal – it's not such a big goal that you will never achieve it. Even if you start with a big goal, you can break it up into smaller steps.
R: Relevant: It applies to something in your life that is important to you
T: Timely: There's a specific deadline you are giving yourselves.
SMART goals teach us to define our goals in a way that helps us achieve them. They help:
Learn healthy habits
Build confidence
Feel a sense of accomplishment
Have an increased sense of responsibility
Here are three suggestions to get you started around mental wellness!
1) Choose your words carefully. We are all guilty of using words like "crazy," "insane" or "psycho" to describe someone. But did you know it can be harmful if you say these words to someone who may be living with a mental health disorder? It may stop them from asking for help. This year, you could write a goal about carefully choosing the words you use. Download a pledge for you and your family to sign about choosing words carefully.
2) Practice self-care. Self-care is anything you or your children do to take care of yourself so you can stay physically, mentally and emotionally well.Practicing self-care can lower stress, help you sleep better and feel like you have more energy. Examples of self-care can be reading a book, taking a walk, trying yoga, or spending less time on social media. Think about a goal around practicing self-care regularly.
3) Grow gratitude. We talked about gratitude over the holiday season, but gratitude is something we can practice all year long and get benefits from! As a reminder, research shows that people who –who intentionally think about the good things in their life are healthier and happier. One goal could be to start a gratitude jar or journal. You could draw or read from these at different times of the year.
To put this into practice, here's how you can create a SMART goal around gratitude:
I will write down one thing a day I am grateful for three times per week. I will place it in my family's gratitude jar so we can practice gratitude and share our responses in April 2022.
What will you and your family do to better your mental wellness in the next year? Or did you pick a different SMART goal? Share by using #OnOurSleeves. 
download our mental wellness pledge
Click here to download our On Our Sleeves Breaking Stigmas Pledge as one way to start embracing mental wellness this year (available to download in English and Spanish).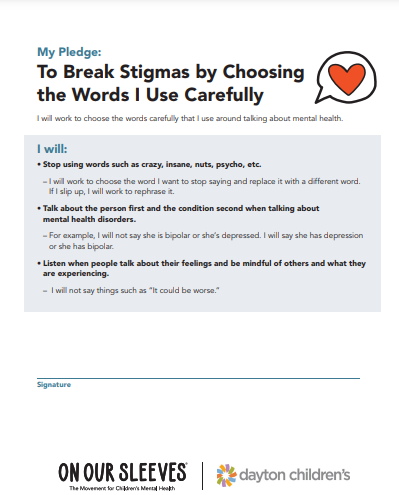 Want to learn more? Join the On Our Sleeves movement!
Kids don't wear their thoughts on their sleeves. Help us break the stigma and gives kids a voice. Join the movement for children's mental health.
Ways to get involved:
• Become an advocate
• Join our e-community 
• Partner with us
• Donate to the cause
• Share your story