8/22/20blog post
make mask wearing comfortable for your kids
7 tips for mask wearing comfort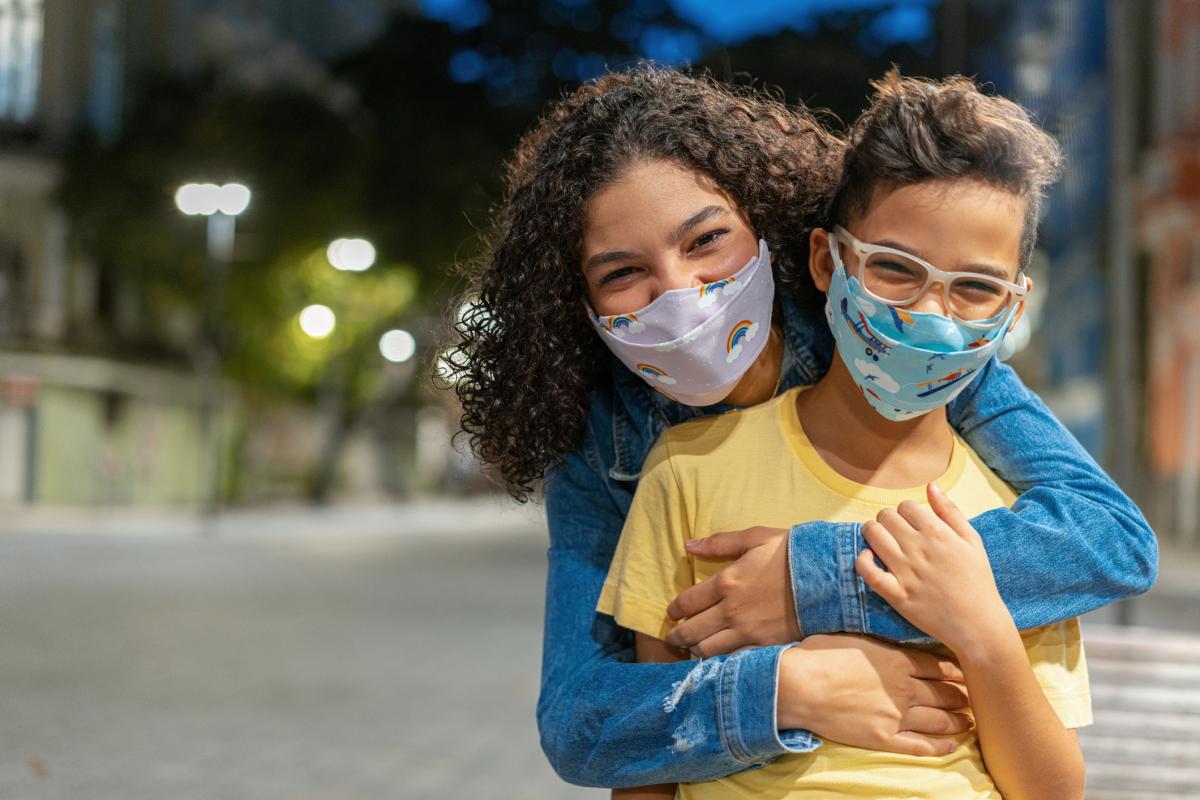 Tips for parents to get their child comfortable wearing a mask:
1.) Give it time. Give kids time to practice wearing their masks before they need to wear one outside of your home. Teach them how to put them on and take them off. Wear them for short periods of time at home and slowly increase the length of time. 
2.) Make them together. If you make masks or cloth face coverings at home, let older kids help you. There are no-sew masks that are easy to make, often with materials you probably already have (T-shirts, bandanas, etc.). If you sew masks, kids can select the fabric. If you decide to buy one from a store or website, let your child help pick out their mask.
3.) Make it fun. With younger kids, introduce a sense of play. Kids can pretend to be a doctor or nurse while wearing their masks. They might want to use a doctor kit and "take care" of a stuffed animal or doll. Play ninja and superhero with masks on in the house.
4.) Use a mask during playtime. This makes a mask part of their normal world and lets them use their imagination. You can ask your child to put a mask on a stuffed animal, and then ask follow-up questions about why the stuffed animal is wearing the mask. Depending on your child's response, you can clear up any confusion and offer reassurance.
5.) Set the example. Kids want to be like their parents or older siblings. If they see you do it as part of your routine, they are more likely to do it, too.
6.) Try different styles. One size or shape does not fit all. Some have elastic around the ears and some are more scarf-like. Some are cloth and some feel more like paper. Try a variety of styles to find a comfortable fit. This will help increase the length of time your child will want to wear the mask.
7.) Validate their feelings. Wearing a mask can be uncomfortable for adults and children. If your child does not want to wear their mask, you can respond by saying, "I know you don't like to wear a mask but it is to protect you and the people you love."