5/18/20blog post
internet safety during COVID-19
are video visits with a doctor safe?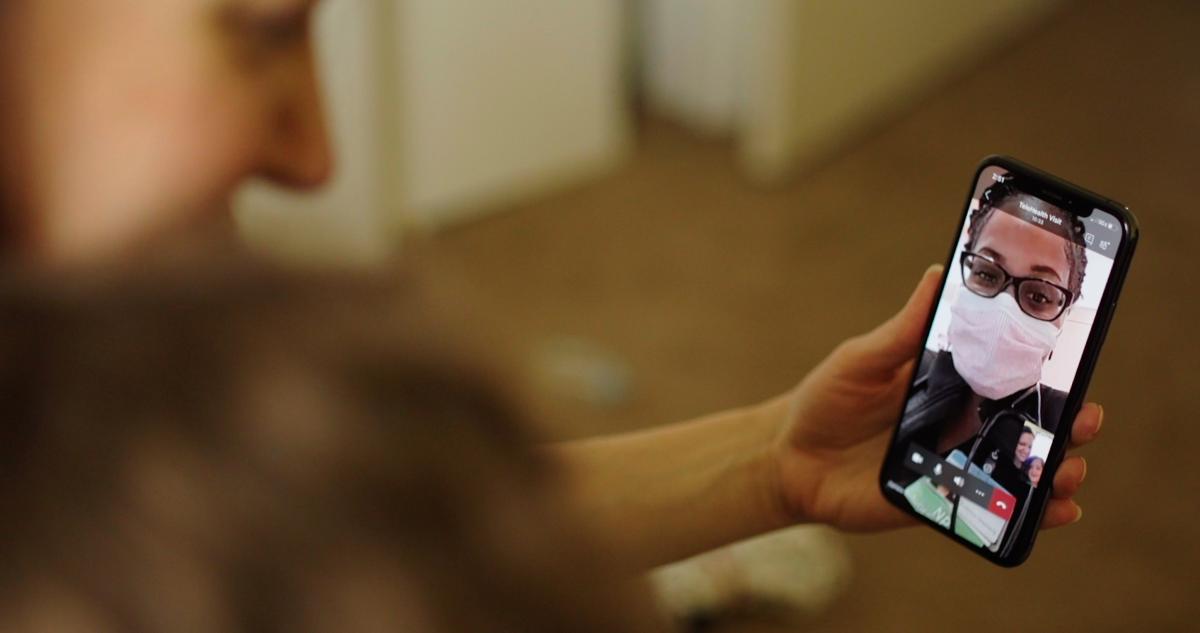 Online safety is always a concern for anyone who accesses the internet for any reason.
Recently, with the massive shift of people from offices/schools to home during COVID-19 shelter-in-place, we are relying on the internet even more for daily activities like working, completing school work, and connecting with friends, family and our communities.
Malicious actors (people with bad intent) are taking advantage of this significant dependence on the internet during the COVID-19 pandemic. They are sending more phishing emails that look realistic, generating fake websites to steal your information, and installing ransomware that hijacks access to personal or business data during this critical time. 
​Are video visits with Dayton Children's safe?
Yes. Here are some ways that we ensure video visits are confidential and safe for our families and staff:
Most of the concerns have been with a free version of Zoom, which allows for public meetings without passwords. We do not use that version.
All of our video visits are given a unique meeting ID and password, and that information only goes to participants on the invitation.
Our care team monitors who joins the call, so only those who should be included are admitted in.
Our video visits are not recorded, allowing you to speak with your care team in a confidential and private environment.

Our team is continuing to monitor any issues, and is adjusting our policy as needed to ensure that your video visit is safe and confidential.
How can I make sure I'm engaging in a safe video call?
With the recent boom of video calling, many of the vendors have added additional security measures to protect their users from malicious actors (people with bad intent). There are a few things we can do to make sure our calls are safe:
Use video calling software from companies you have heard of and trust.
Don't post the link to your meetings on social media. Anyone with a link has the potential to enter your call.
Familiarize yourself with the settings and features so you understand how to protect your virtual space.
If you have questions, don't be afraid to look at recommended settings online for your video calling software.
What kinds of technology are vulnerable (email, video calls, etc.) and how can I protect my information online?
All technology is vulnerable.  Some are just easier to exploit than others. Important things you can do to safeguard the technology you use are:
Keep the devices up-to-date with software updates.
Set a password or PIN for your devices.
If there is a default password on your device, change it.
Backup any important information from your devices.
Set up two-factor, or multi-factor, authentication on any account or device available, such as personal email accounts and/or online banking and credit card websites.
How can I tell if an email is safe?
Be suspicious of any emails you receive from people you don't already know. Also, ask yourself the following questions:
Was I expecting this email?
Was I expecting it from this person?
Are they trying to force me into making a quick decision by giving me a short time frame? An example we often see is: "The offer will expire in 24 hours."
If there is a link in the email, and you are on a computer, you can hover your pointer over the link to see if the "pop-up box" hyperlink address is for the correct website. 
If there is a link in the email, and you are on a mobile device, hold your finger over the link to see a preview of the webpage hyperlink that will open up to display the actual destination. Does the link go where the email says it should?
Click on the sender's email address and see if it really is from that person or if it is an unusual email address that does not match the sender's name.
Where should I get any up-to-date information about COVID-19 and my community?
You should only go to sources you trust. That can be the Dayton Children's website, a news agency's website you are familiar with, or a local/national government website. One tactic malicious actors use is posting misinformation on the internet to look enticing enough for you to click on it. Once you click on the link, the malicious actors could ask you for confidential information to view the story, or possibly install a virus on your computer.
What should I do if I think I clicked on a phishing email or I entered sensitive information into a website?
First, don't panic. If you entered a username and password, go and change your password immediately. If you have not already setup two-factor or multi-factor authentication on your important login pages, such as bank/credit card websites or personal email accounts, set it up as soon as you can. After you've changed your password and setup additional authentication, continue to monitor your online accounts closely for anything that looks out of the ordinary. If you notice anything, report it to that company immediately.