3/27/20blog post
helping athletes stay fit during the COVID-19 quarantine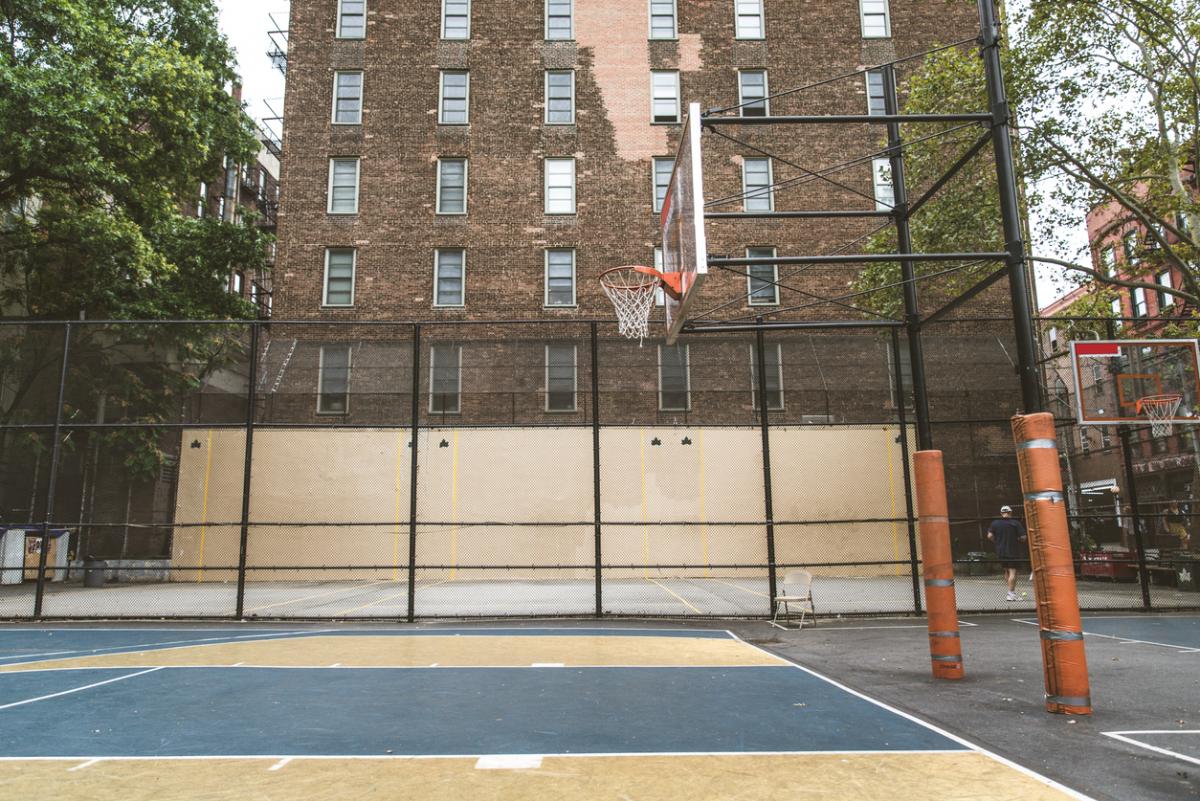 How is your young athlete coping with the stay-at-home order? The COVID-19 pandemic is sending ripples through the sports world (and everything else). Professional sports organizations and the Olympics are cancelling or postponing events. High school, middle school, and youth sports are also cancelling and suspending events. Some seniors are missing the last seasons of their careers. Gyms are closed, ballfields are closed, kids are told to keep a 6ft distance. What will sports look like when this is all over?
To be honest, I think we'll have happier, healthier athletes once everything gets going again.
The American Academy of Pediatrics Council on Sports Medicine and Fitness recommends that kids take around three months off organized sports every year, to reduce burnout and overuse injuries. This doesn't mean they shouldn't be active. It means they should use three months of the year to play and experiment with new activities, just for fun, without structure or coaching. This is usually difficult to do, when there is pressure to compete year-round and keep your edge. However, we are being handed this opportunity. What are we going to do with it?
Although we'd all rather be out living our normal lives, we can still use this break to our advantage.
Let the kids get back to the 'free play' side of sports.
Let your older kids play down to the level of their younger siblings.
Let your baseball player try kicking a soccer ball around the yard.
Play a game of catch with your soccer player.
Toss around the football with your gymnast.
Play a pickup game of basketball with your swimmer.
Have your dancer play frisbee with the dog.
This is a great time for kids to try sports they always wanted to do, but were too worried about not being good, or about missing their primary sport, to ever give it a try. Take advantage of this opportunity!
DO's and DON'Ts of exercise while social distancing
DON'T participate in neighborhood pick-up games. This is usually a great activity when kids are out of school, but not at the risk of exposing others to illness. Keep games limited to household contacts. (You're probably sharing all of your germs anyway)
DON'T share equipment. COVID-19 can live on surfaces for days. Just use your own equipment, or a household contact. Not the neighbor's baseball bat, trampoline, or anything else.
DON'T exercise while sick. This increases the risk of developing a more serious illness. Wait until fevers are gone x24 hours, you are well hydrated (pee has no color), and you have no difficulty breathing.
DON'T go to areas which are frequented by many kids – playgrounds, batting cages, trampoline parks, etc. Children have much higher rates of being asymptomatic carriers, and the COVID-19 virus can live on surfaces for days at a time.
DON'T use this time to be your child's coach. Use this time to be their cheering section. Cheer them on for giving new things a try, regardless of how good (or bad) they are at it. Leave the coaching to the coaches. This is a break, to have fun.
 
DO encourage outdoor activity with the family, such as catch, soccer, or basketball.
DO encourage daily walks, hiking, bike rides, jumping on a trampoline, or playing in the creek (whenever it stops raining)
DO stay in touch with your teammates and coach through social media.
DO try virtual workouts. Many new formats are rapidly becoming available during this time. Has your football player always been curious about yoga? Too embarrassed to go with mom to a class? Now is the time to try, when no one else can see him.
DO use this time to recover from nagging injuries. You know those aches and pains which were never bad enough to sit out and see the doctor, but never went away either? Now is the perfect time to rest them. You won't miss anything. If your little-league player has arm pain, now is the perfect time to let them experiment with soccer. If your track athlete has shin pain, maybe they should try playing catch in the yard for awhile.
DO look to see what at home workouts celebrities or other athletes are doing. For example, celebrity Sam Heughan started a 30-day self distancing challenge. Believe me, it's as tough as any gym workout!
Although we hope to never see something like this again in our lifetimes, we can still take advantage of it and find the silver lining. Try new activities. Teach kids that they don't have to be good at something to have fun doing it. Rest nagging injuries. Have fun as a family. Remember to put the 'play' back in sports.
For more information about COVID-19, visit our coronavirus hub.