8/23/21news article
Dayton Children's offers open Pfizer vaccine clinic on heels of FDA approval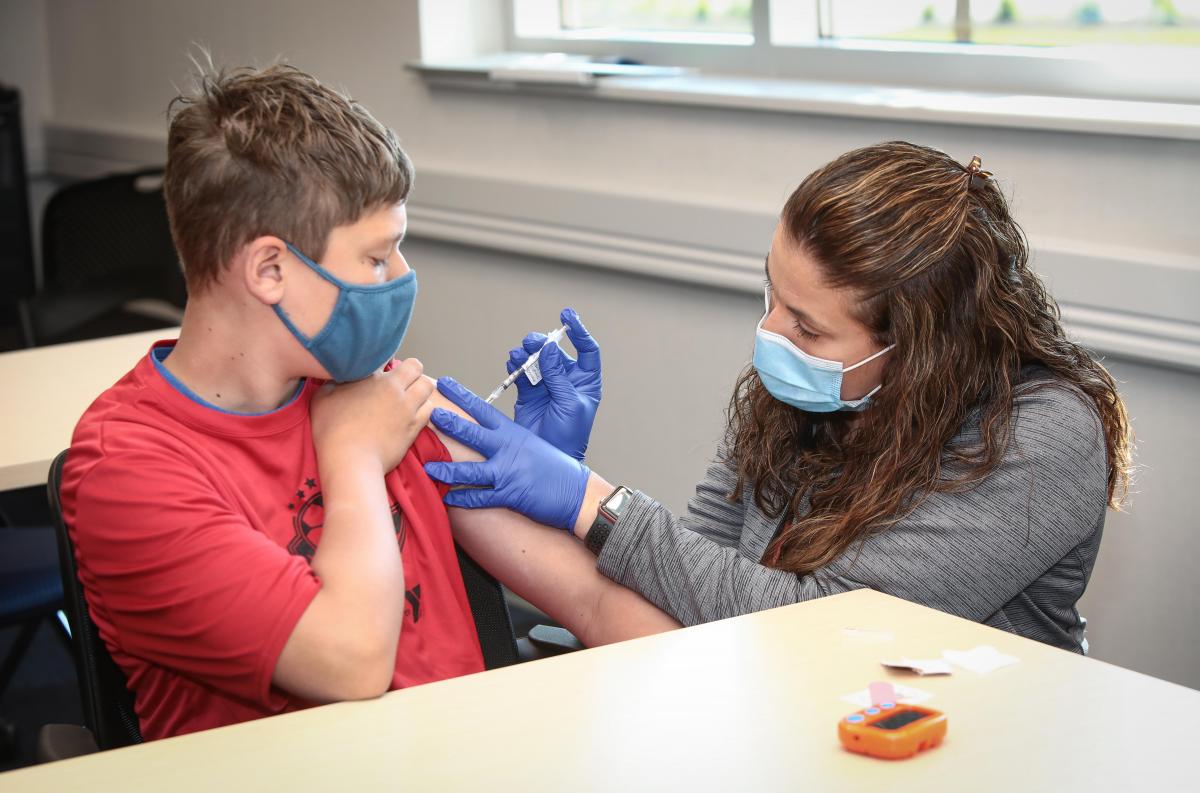 Today, the U.S. Food and Drug Administration approved the Pfizer-BioNTech COVID-19 Vaccine in individuals 16 years of age and older. The vaccine also continues to be available under emergency use authorization (EUA) for individuals 12 through 15 years of age and for the administration of a third dose in certain immunocompromised individuals.
As schools welcome students and teachers back, more families may be looking to get the COVID-19 vaccine for their child or other family members.
Dayton Children's is currently offering a COVID-19 vaccination clinic with the Pfizer vaccine for ages 12 and older at our main campus. There is no cost to receive the vaccine. 
vaccine clinic location and hours: 
Location: 1 Children's Plaza, Dayton, OH 45404
Monday from 9:00 am to 7:00 pm
Tuesday – Friday from 9:00 am to 3:30 pm
To register, go to the Ohio Department of Health's Get the Shot website. On the page that allows you to search for a location, type "Dayton Children's" in the search box and complete the online registration. Walk-ins are also accepted. Simply check in at the welcome center and the staff will direct you to the right spot.
When scheduling your vaccine please note that the Pfizer vaccine requires two doses 21 days apart. 
If the Dayton Children's location or available times don't work, here are other resources to find vaccine clinics:
If you have questions about the vaccine, including the COVID-19 vaccine and children, please view the frequently asked questions.