11/22/21blog post
Navigating illness as a new parent during COVID-19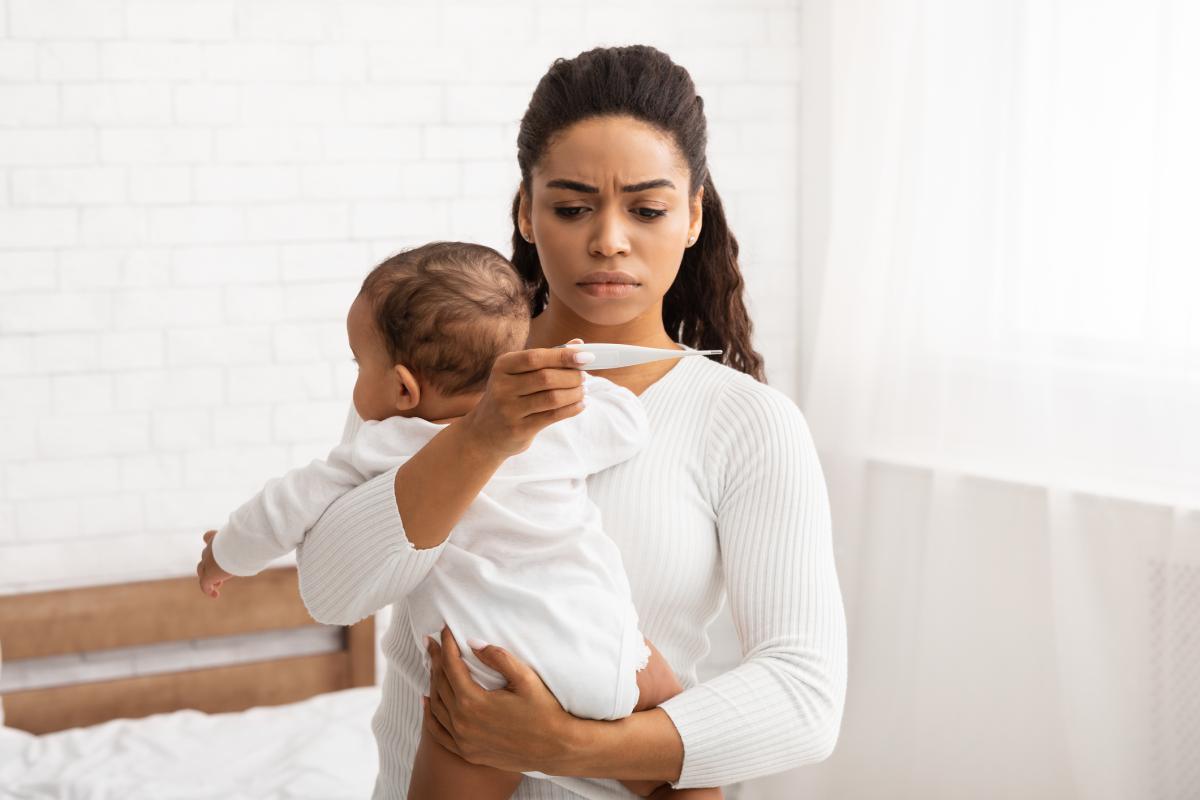 Any new parent has to navigate their child's first illnesses, and it is usually stressful and somewhat scary. Parents who have their first child, or any children, during COVID-19 may have an even greater layer of stress and fear around a child's first illnesses. Every cough, slight fever or stuffy nose leads to the question "Could it be COVID?"
Families have started returning to social gatherings, school, work and child care and for the first time, as their babies are turning 1 or even nearing 2, they are being exposed to illnesses. Where in a "normal" year they may pick up germs from child care, play groups, or traveling, these kids are just getting sick for the first time.
So, what do you do as a new parent during COVID when your child gets sick with non-urgent things, like a fever, sore throat, ear pain, rash, or a cough?*
Call your pediatrician. Your pediatrician can help talk through your child's symptoms and help you decide the next steps for care. That could be keeping an eye on your child at home, making an appointment to see the pediatrician, or going to an urgent care or emergency department.
If you can't get into your pediatrician: Consider using Kids Express. With extended hours and the option for virtual visits, Kids Express can help fill the gaps when your pediatrician isn't available.
Go to the urgent care: If your child has an urgent need like a small cut that may require stitches, an injury that may need an X-ray, or another minor illness, urgent care is another option.
Go to the emergency department: For life-threatening illnesses (like trouble breathing, unusual sleepiness or confusion, a continuous fast heartbeat) go to the emergency department.
Take steps to prevent illness. Wash your hands, regularly wipe down frequently used surfaces, and keep your child home if they are sick. Children and adults 2 and older should wear a mask when in public. Those eligible should also get their COVID-19 and flu vaccines.
Dayton Children's provides a variety of locations and services to deliver the right care, at the right place for your child! For a list of care options, to view wait times and to save your spot online for our locations, visit childrensdayton.org/wait-times.
*Every child is different and has a different health background. Follow the recommendations of your child's doctor(s).