2/28/20news article
Dayton Children's employee races off to the U.S. Olympic trials this weekend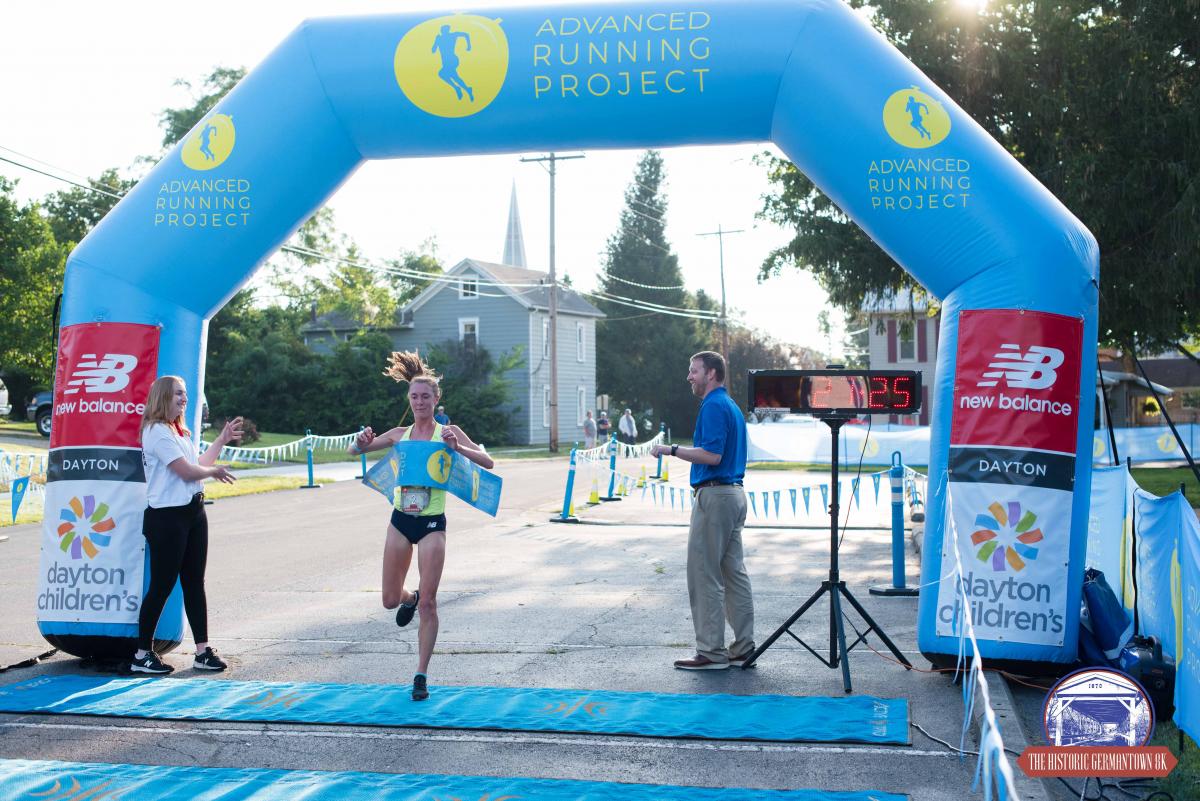 "Some kids grow up dreaming of the five, primary-colored, interlaced Olympic rings their entire life… holding 3.35 pounds of pure gold in the form of a medal while standing on the Olympic podium.  
For Maria Scavuzzo, qualifying for the Olympics wasn't a life-long dream, but the result of running 75-miles a week in 10-degree winter elements on top of working 40 hours as a clinical dietitian at Dayton Children's Hospital.
Maria qualified for the U.S. Olympic trials in Atlanta this Saturday after finishing third in the Nationwide Children's Hospital Columbus Marathon with a time of 2:37.52. Columbus was her first marathon.
A marathon consists of 26.2 miles; Maria qualified by averaging 6:01 a mile in Columbus last October.
There are two qualifying standards set by the U.S. Olympic Committee. Runners must finish the marathon in 2:37:00 or less time for A-standards or 2:45:00 for B-standards to qualify for the Olympic trials this Saturday. 
Maria trained for more than a year when she qualified.  
"Running has taught me how to never ever give up, how to always live fearlessly and pursue your dream," she shares.
Even though qualifying for the Olympic Trials wasn't a life-long dream, working for Dayton Children's was after she volunteered at the hospital two years ago.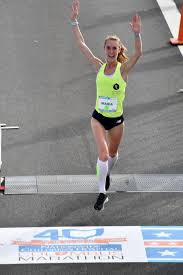 "I was hooked after volunteering and dreamed of working at Dayton Children's full-time," Maria explains.  "This is truly my dream job, and it's incredible to grow, learn and be inspired from others who work here."
Her unique role – both on and off the track – equip her to be a better dietitian for her patients.
"As runner and a dietitian, I've learned so much about nutrition….about iron, complex carbohydrates, calcium and the critical role that the right food plays to help athletes be their absolute best," Maria says.  
Maria will be one of 450 women across the U.S. looking for a ticket to Tokyo this weekend. She explains that she's excited to compete, but she's running for much more than just herself.  
"I'm running for all the amazing people who helped me get to the starting line… my parents, my fiance, my coach, my friends, my co-workers, my hometown of Medina and my new home in Dayton."
"My advice to younger athletes is to never limit yourself to what you think you can accomplish in sports, school, work and life," she says. "I've had many failures in my running career. Embracing those failures and not being afraid to fail has allowed me to run freely."