1/22/15blog post
10 fun activities to stay active this winter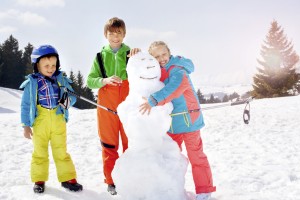 Winter season is finally here and brought with it colder weather and shorter days. This is a common time for families to "hibernate" and decrease activity level. As a pediatric endocrinologist who follows patient weights closely, this is when I see the most noticeable increase in weight gain. For a few patients, that may be a needed increase but for most of us, weight maintenance or loss is the goal!
One key to maintaining weight especially in children is by keeping them active. Talk to your physician if you feel your child may have restrictions in activity, but for most children, we should aim for a minimum of one hour of sweat inducing activity daily. Winter can be challenging with activity so here is a list of family friendly ideas to get you started!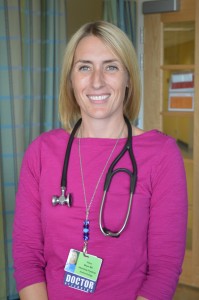 Visit play places at shopping malls
Play in the snow (make sure kids are adequately bundled and wear appropriate safety attire such as helmets for sledding, tubing or skiing)
Take a winter hike (many local metro parks offer guided hikes during the winter)
Have a dance party
Play physically interactive video games such as Wii or Xbox Kinect
Build forts inside
Play hide and seek inside
Visit bounce house or trampoline facilities
Find a place for indoor swimming
Go Ice skating or roller skatin
Go bowling
We would love to hear from you, what are some of your favorite winter activities? Also if you need nutrition tips to keep kids eating healthy this year, be sure to visit our nutrition blogs!
Dr. Stacy Meyer – "Dr. Mom Squad"Dr. Meyer is a pediatric endocrinologist at Dayton Children's Hospital. She is the mother of two boys who she lovingly refers to as "Busy Bee" and "Sprout!" As part of the "Dr. Mom Squad," Dr. Meyer blogs about her experiences as both as doctor and a mom and hopes to share insight to other parents on issues related to both parenting and kids health. Learn more about Dr. Meyer!