going the distance for craniofacial surgery
Sydney Ruesch, 16, lives just outside of Salt Lake City, Utah, but recently traveled to Dayton Children's Hospital in order to receive care from Christopher Gordon, MD, chief, division of plastic and reconstructive surgery at Dayton Children's.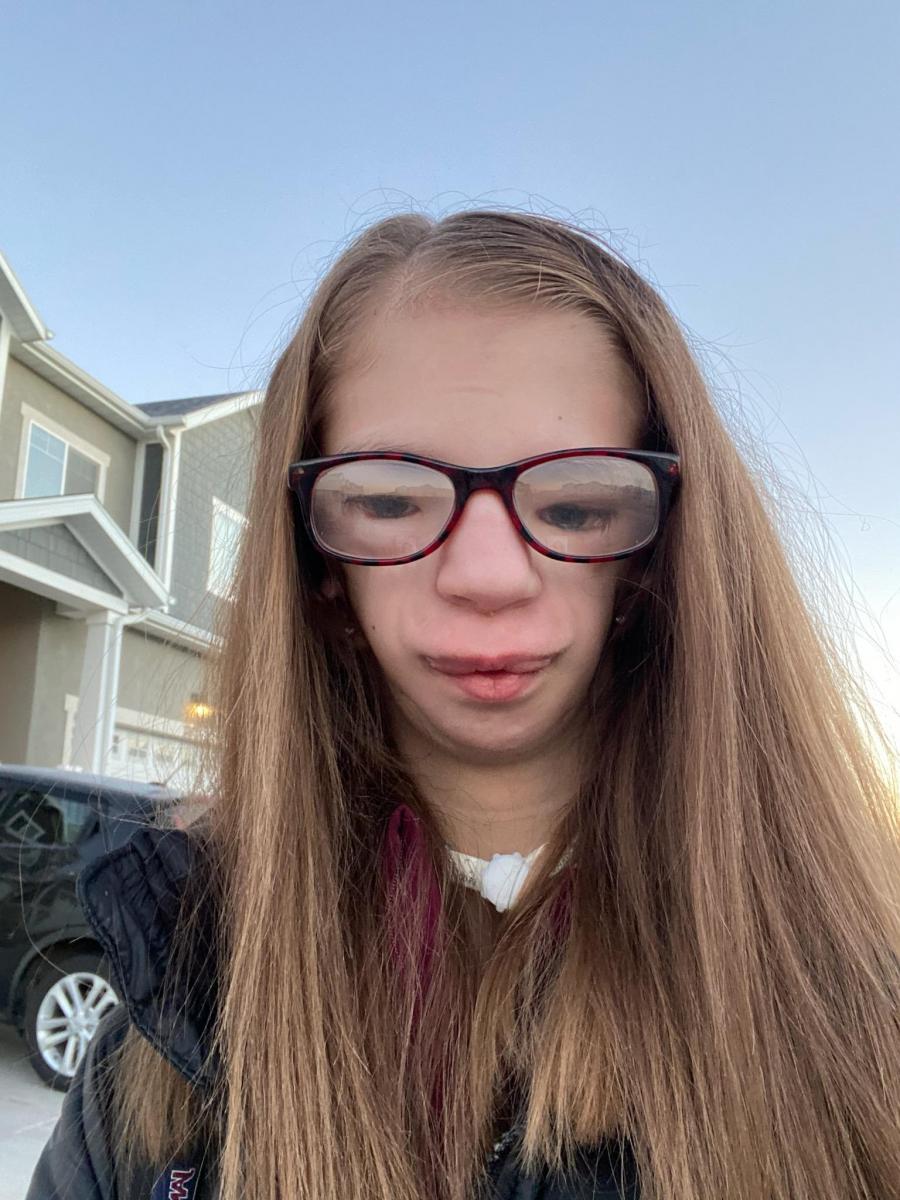 Sydney has Treacher Collins syndrome and has seen Dr. Gordon since she was an infant. Treacher Collins syndrome (TCS) is a genetic facial condition that mostly affects the eyes, cheekbones, ears, jaw and chin, and especially the airway. Despite the hundreds of miles between home and Ohio, Sydney has made the trip for numerous surgeries over the years, including three mandibular distractions and most recently an upper and lower distraction. 
Her mom, Michelle, found Dr. Gordon through a network of Treacher Collins' families online. Her friend's daughter had gone through surgery with Dr. Gordon and had a great experience. Between her friend's recommendations and Dr. Gordon's unique approach to surgery, Michelle knew he was the one to care for her daughter. 
"Dr. Gordon is the most amazing doctor you could ever meet. He has been tenacious about finding better ways to do things that need to be done for these kids," said Michelle. "He's the best at what he does. He's always finding new ways to care for his patients and doesn't treat you like a number. You can tell he really cares about you and is genuinely interested in your family." 
Dr. Gordon has treated more Treacher Collins' patients than nearly anyone in the country. His approach for minimally invasive facial distraction (MIFD) uses a rigid external distraction (RED) device to reshape the upper (maxilla) and lower jaw (mandible). The goal is to improve the airway and avoid the need for a tracheostomy, often referred more simply as a trach.  This minimally invasive technique has a high success rate for improving the airway and may allow for more bone growth than some traditional devices can achieve.  
"Dr. Gordon continues to offer another option to what has traditionally been done," said Michelle. "The hardware he uses to treat craniofacial patients is his design. He went directly to the manufacturers to get the tools he needs to care for these patients. He's out there figuring out what he needs to get results and better outcomes."