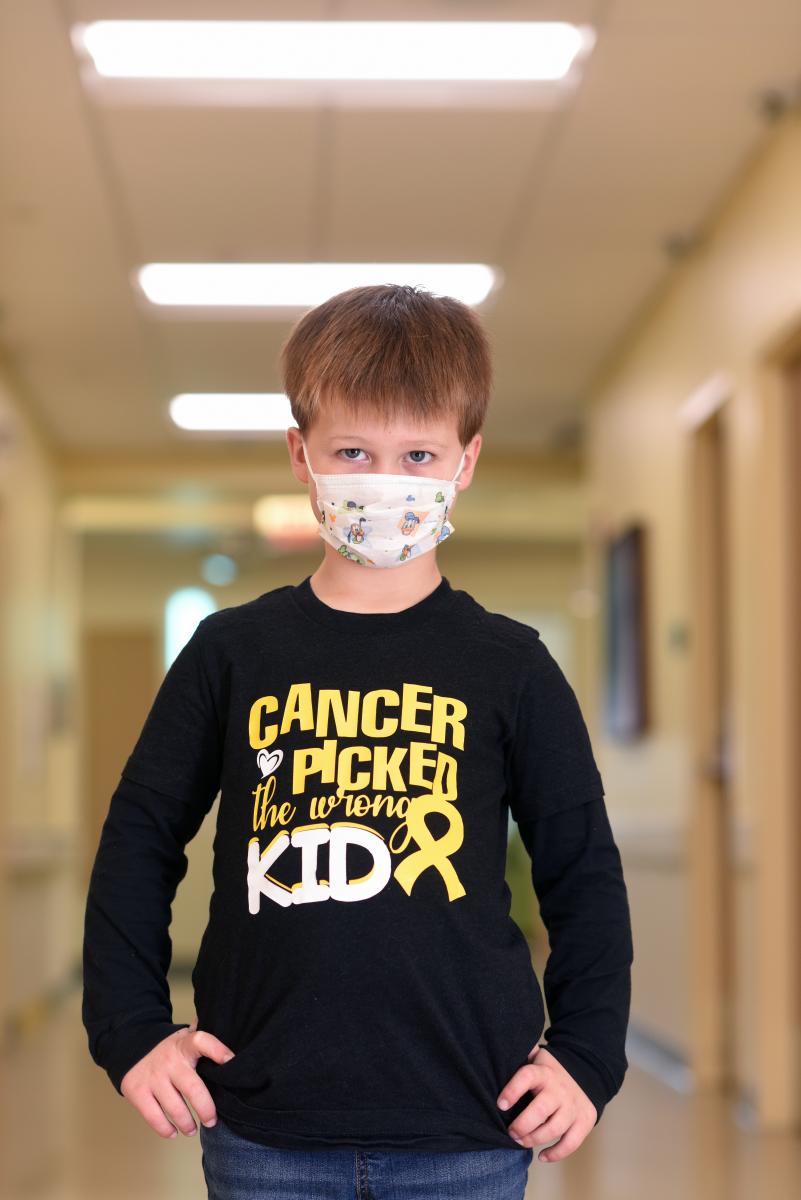 It's been two years since we last heard from Melissa Lacy and her son, Alex (read our previous story about Alex). Alex was diagnosed with leukemia following a visit to the Dayton Children's emergency department for a broken arm. But now, Melissa has an exciting update about Alex as he finishes his last round of chemotherapy treatment at Dayton Children's:
"Our journey has been filled with ups and downs, a lot of adjustments and flexibility. The shock of diagnosis was surreal, the intensity of treatment was overwhelming at times and the finality of treatment has left us back at that place where it all seems so surreal again (no more chemo?!). There have also been positives, like meeting new people going through the same thing, new friendships and relationships, our eyes being opened to how incredible all the nurses, doctors, and support staff are and finding time to do fundraising and toy collections for patients at Dayton Children's. Throughout it all, we've tried to constantly embrace all the good that has come from this.
Knowing that we've just completed Alex's last round of chemo, I feel a mixture of happy tears, relief and new anxiety as we face the months ahead with no chemo and hopes of no return of any cancer. Moving forward, his treatment plan includes monthly visits to check blood counts and watch for any signs of relapse.  He will go monthly for the first year, every other month the second year and work his way toward annual visits. 
Alex is excited to be done with treatment, but says he will miss all of his doctors and nurses, especially, nurse Nancy. She has been so good to us this entire journey—answering all of my questions, being there for the difficult moments, talking me down and being the one to tell me that he finally had 0.00% of MRD (no leukemia left!) in December 2017.
With chemo behind him, Alex can't wait to eat ice cream, play in the creek (once his port is removed) and not have to worry about germs as much! He is all boy, all the time!!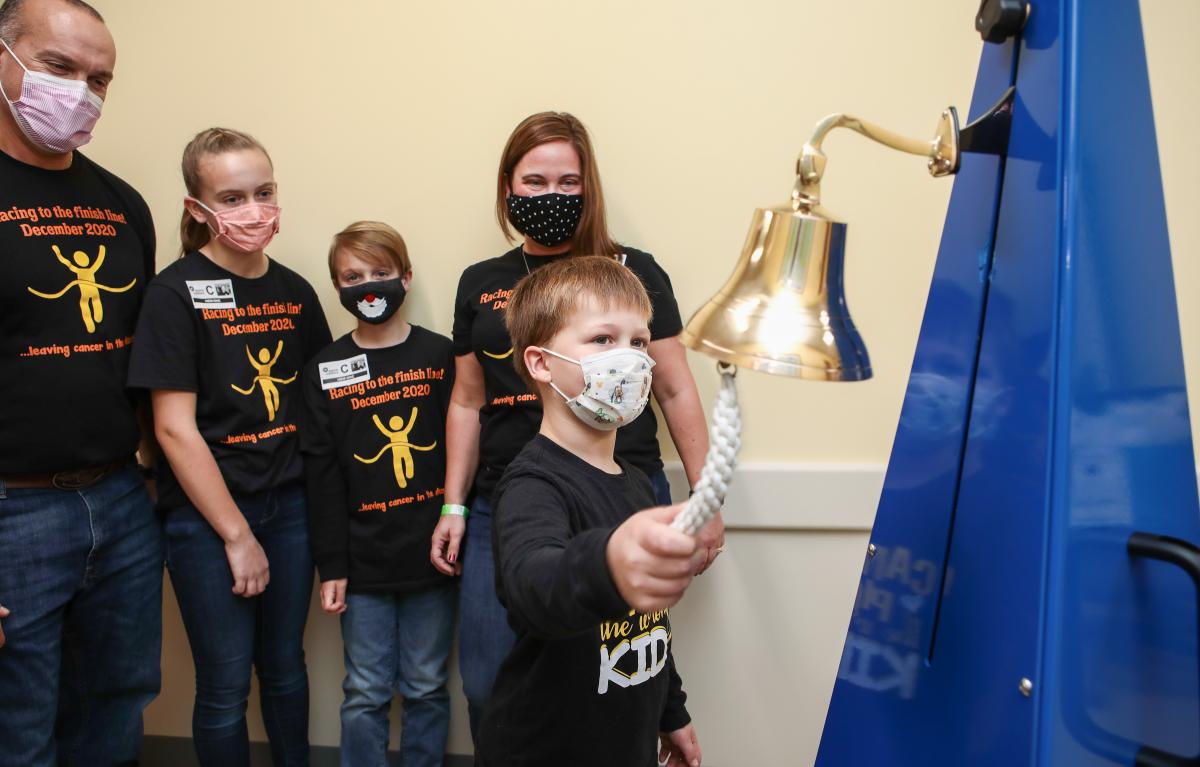 To celebrate the end of Alex's chemo journey, his dad and a close family friend made a special bell for Alex to ring. We'd like Dayton Children's to keep this bell for future oncology families to ring on their special day.
We're just so grateful for Dayton Children's and the people who work here! We're so glad Alex was able to get all of his treatments so close to home and that we were able to trust those who were caring for him! Dr. Wright told us right after diagnosis, "I fully intend to cure your son. Give me three years. It's going to take some time, but that's the plan.
We trusted him, and we're here today!"