7/16/20blog post
5 minutes under water is all it takes for irreversible damange
tips for preventing drowning with kids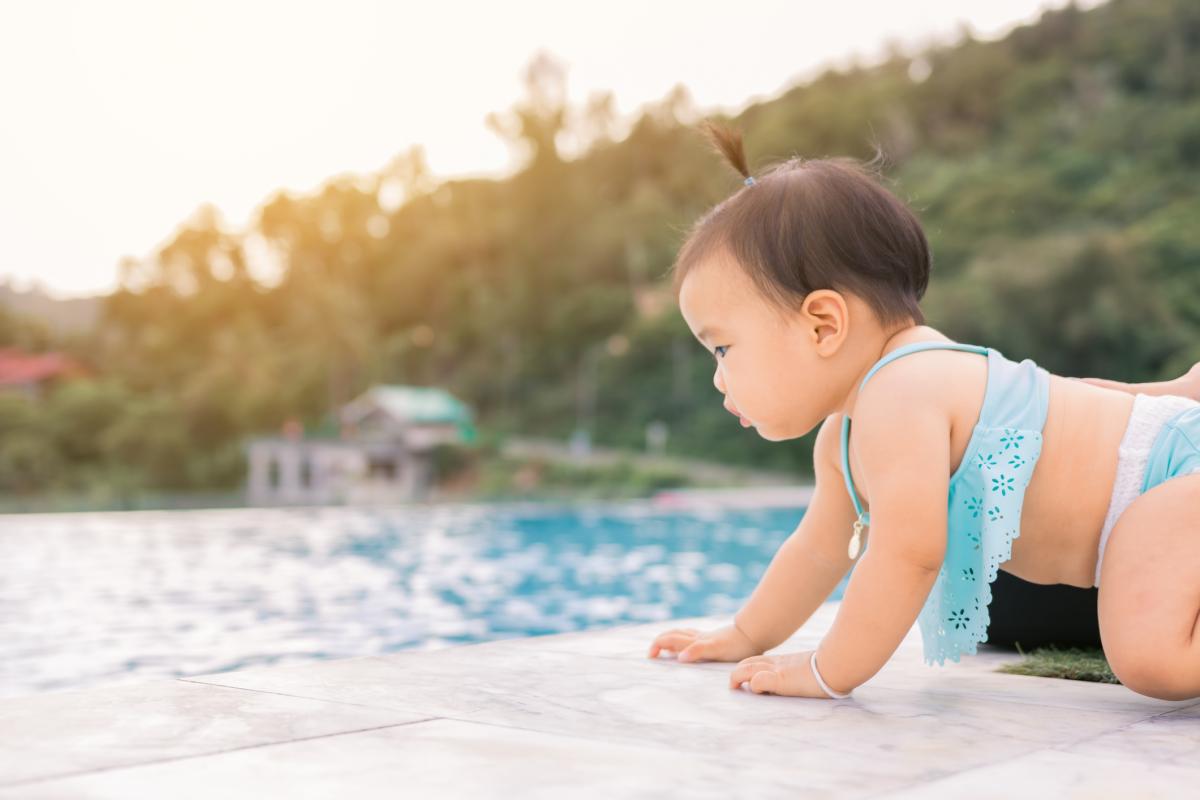 With so many activities for the kids canceled this year, families eagerly looked forward to warmer weather to enjoy a little unstructured outdoor fun – and nowhere is more fun than the water. Whether it be diving into the clear blue pool or splashing in the lake, nothing says summer like swimming.
While your family is enjoying the roll of the waves, it's important to keep safety first. In the past two weeks alone, Dayton Children's treated two near-drownings and sadly, saw two children die from drowning.
According to the Centers for Disease Control and Prevention, drowning is the leading cause of death among children ages one to four.
We often think we will hear a child begin to struggle in the water but drowning is a silent and swift killer. A child slips under the water normally without a sound and in as little as 5 minutes suffers irreversible damage.
So what can parents do? 
3 tips for when kids are near water
Dedicate a water watcher.  This is one adult who does nothing but watch the children in the water. No cell phone scanning, no chatting with a friend. Trade off every 15 minutes with another adult to avoid fatigue. Lifeguards may be at a pool for emergencies,
Teach kids to swim. Children as young as four months can be taught to flip over on their back and float if they fall in the water. Don't rely on "floaties." They only provide a false sense of security. As they get older, swim lessons can add to their water survival skills. Five water survival skills they should know are:


step or jump into water over their heads and return to the surface; 
float or tread water for one minute; 
turn around in a full circle and find an exit;
swim 25 yards to exit the water; and
exit the water.

Never let kids swim alone. Keep young children within arm's reach of an adult. Older kids still need a buddy in the water with them, too.
3 tips for pools
For large backyard pools, install gates, fences or other barriers with locks.
For smaller pools, drain after each use.
Beware of large, inflatable, above-ground pools. Children may fall in as they lean against the soft side.
3 tips for open water
Watch for hazards. Open water (lakes, rivers, oceans) can have limited visibility, sudden drop-offs, uneven surfaces, currents and undertow.
Follow the signs. Use designated swimming areas and recreational areas. Look for posted signs about open water hazards or when lifeguards will be on duty.
Wear a U.S. Coast Guard-approved life jacket. Choose one that is right for your child's weight and water activity.
According to Safe Kids Worldwide, when it comes to having fun in at the pool, the lake or on the river, supervision is key. Always supervise children while they are in or around water.  To learn more about water safety visit: https://www.childrensdayton.org/kidshealth/a/water-safety-outdoors