10/21/21blog post
vaccines for kids age 5-11: what you need to be prepared for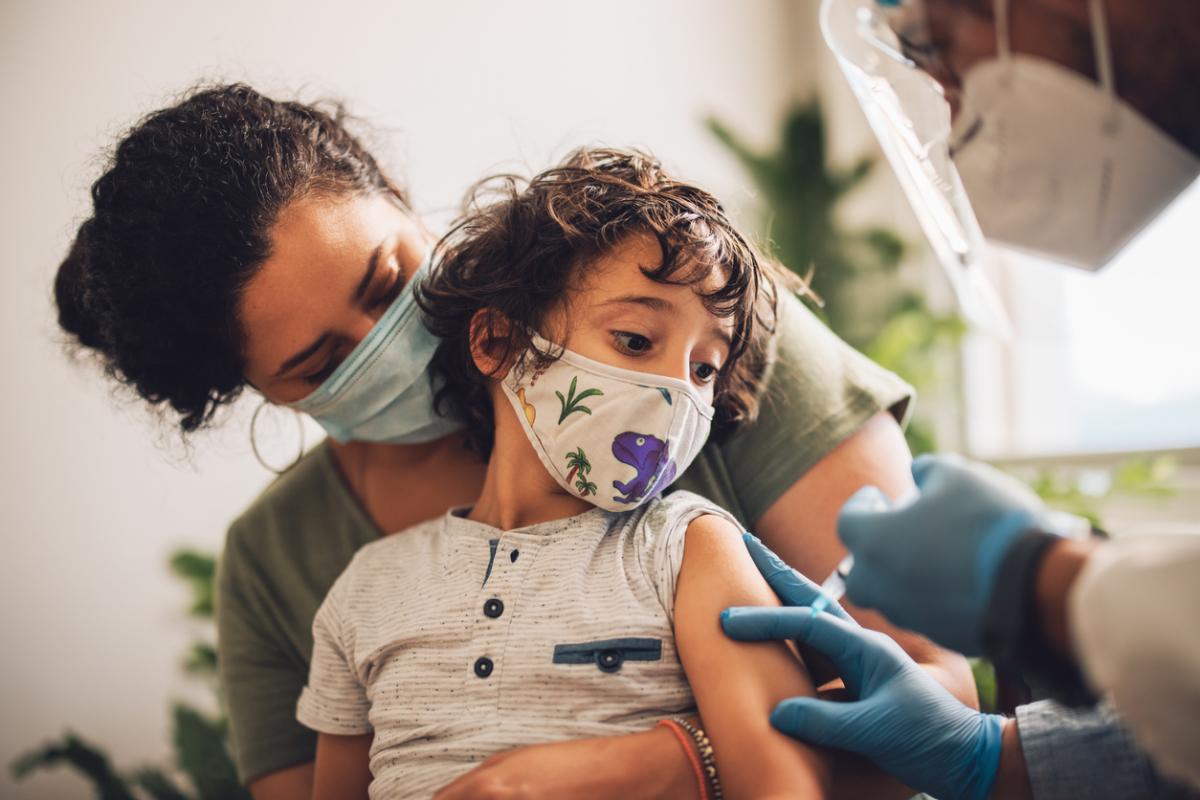 The Food and Drug Administration (FDA) is scheduled to meet at the end of October to discuss the authorization of Pfizer and BioNTech's COVID-19 vaccine for children ages 5-11. By early November, your child could finally be vaccinated.
So, what should you know in the meantime? 
When will the shots be available? 
The Food and Drug Administration (FDA) vaccine advisory committee is scheduled to meet Oct. 26 to discuss the application and decide whether to authorize the vaccine for this age group.  
Up to 20 million doses of the vaccine for children ages 5-11 could ship within days of the emergency authorization, meaning school-age children could be vaccinated by early November. 
How do I know the shot will be safe for my child? 
Pfizer concluded a trial in children ages 5-11 in September. Results showed that children in the age group had a successful and similar antibody responses to 16-25-year-olds who were vaccinated. 
Children ages 12-18 have been eligible for the vaccine since May 2021. 
Serious safety problems related to the COVID-19 vaccine are rare. According to the CDC, over 403 million doses of the vaccine have been given in the United States from December 14, 2020, through October 12, 2021. Only two types of serious health problems have been found, and both are extremely rare.  
The dosage for this age group is much smaller (one-third) than what is given to anyone over the age of 12. Kids are not just little adults. Just like medication doses different for children than adults, the same is true for vaccine doses because of what their bodies and immune systems can handle at that age.   
What will the actual shot be like? Will there be side effects? 
Similar to adults, Pfizer's vaccine for kids ages 5-11 is a two-shot formula given 21 days apart. The initial results as seen in the clinical trials show that side effects occur within 48 hours of getting the shot and are generally the same in children as in adults. Your child may experience: pain at the injection site (top of the arm), exhaustion, headache, achy muscles or joints, fever and/or chills 
If you have questions or concerns about the side effects your child experiences, contact your pediatrician.  
Why should my child get the shot? 
Your child will be less likely to get COVID-19 and if they do, their symptoms will be less severe – In recent months, hospitals all over the country – including Dayton Children's – have seen high numbers of positive COVID-19 cases amongst children. Vaccinated your child will help protect your child from the disease and the potential longer-lasting symptoms that come with the infection. 
Your child will help stop other COVID-19 variants from emerging – As viruses spread from person to person, new variants have the chance to form from mutations. The Delta variant of COVID-19 has been particularly dangerous amongst children. By getting vaccinated, your child can help reduce the transmission and potential mutation of COVID-19.  
Your child will help activities, sports, and fun gatherings return – There's nothing we want more than to see our kids be kids without having COVID-related disruptions or inconveniences. By vaccinating your child, we can slowly get back to "normal." 
Where should I take my child to get vaccinated? 
Dayton Children's will have vaccine clinics for kids once the shot is available. Check back to childrensdayton.org/covidvaccine for more information.  
You can also visit https://gettheshot.coronavirus.ohio.gov/ for additional locations.