6/30/14news article
two doctors receive "A Child's Voice Award" for outstanding work on behalf of children
Dayton Children's Hospital professional staff awarded Laurence Kleiner, MD, and Alonzo Patterson, MD, with the "A Child's Voice Award" during their professional staff meeting on Thursday, June 19, 2014. The award is given every two years to members of the Dayton Children's professional staff who demonstrate outstanding efforts on behalf of children and lead in the development of programs that improve the health and well-being of the children of the Miami Valley.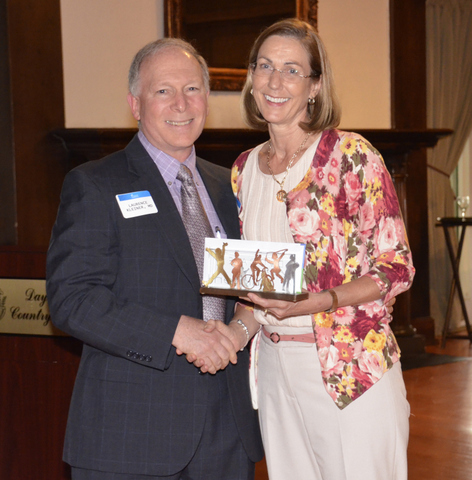 Laurence Kleiner, MD, medical director of neurosurgery at Dayton Children's, has continually demonstrated his passion for improving the well-being of children since joining the hospital in 2002.  Dr. Kleiner cares for many of Dayton's most critically-injured children who require brain surgery.  He has tirelessly advocated for the child victims of abuse-related head injuries and also provides care for hematology/oncology patients with brain tumors, ensuring they receive the care they need. He is an advocate for preventing head trauma in children—spending time presenting to schools and athletic trainers on preventing sports-related head injuries and concussions.
"Dr. Kleiner is a wonderful educator and thrives on teaching us all more about the wonders of the pediatric brain," says Elizabeth Ey, MD, chair of the professional staff at Dayton Children's.  "He advocates for Dayton Children's and the comprehensive care we provide to children who suffer traumatic brain injury."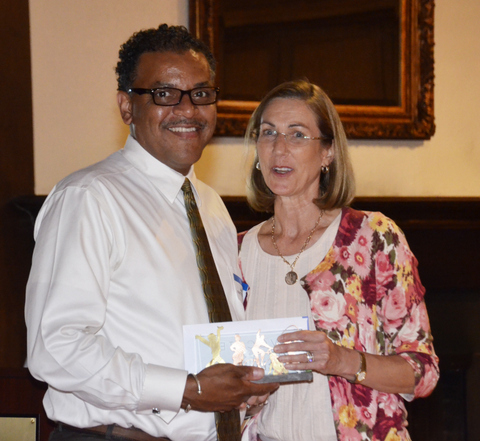 Alonzo Patterson, MD, of PriMed Pediatrics, grew up in the Dayton area and returned to the region, in part because of his calling to give back to his community. He has worked as a primary care pediatrician for the past 21 years, and notably moved his practice from a thriving one in the suburbs to an underserved area in the Wright-Dunbar neighborhood. Alonzo has always accepted patients regardless of insurance and at times even regardless of their ability to pay. Dr. Patterson has worked to educate and mentor medical students, nurses and health care extenders both in the classroom and in his office. He has also offered presentations at the local and national level on dealing with poverty and health issues and how one affects the other.
"For all his work and service to care for the underserved children in our region, Dr. Patterson is truly a child advocate," says Ey.
About the "A Child's Voice Award":
The "A Child's Voice Award" was created in 2000 by the professional staff executive committee at Dayton Children's to recognize physicians as well as local, state and national leaders who go above the call of duty in the area of child advocacy.
The award is presented every two years. Past award winners include:
David Kinsaul
US Sen. Mike DeWine
State Rep. Merle Grace Kearns
US Rep. David Hobson
State Senator Steve Austria
First Lady Laura Bush
David Roer, MD
Maria Nanagas, MD
Paul Gresham, MD
Charles Goodwin, MD
Jim Duffee III, MD
Senator Sherrod Brown
Gregory Eberhart, MD
Sarah Guerrero-Duby, MD
State Rep. Shannon Jones
For more information, contact: 
Grace Jones 
Marketing Communications Specialist 
Phone: 937-641-3666 
marketing@childrensdayton.org