6/29/22blog post
tips for a fun and safe 4th of July
annual reminders about firework safety can prevent serious injuries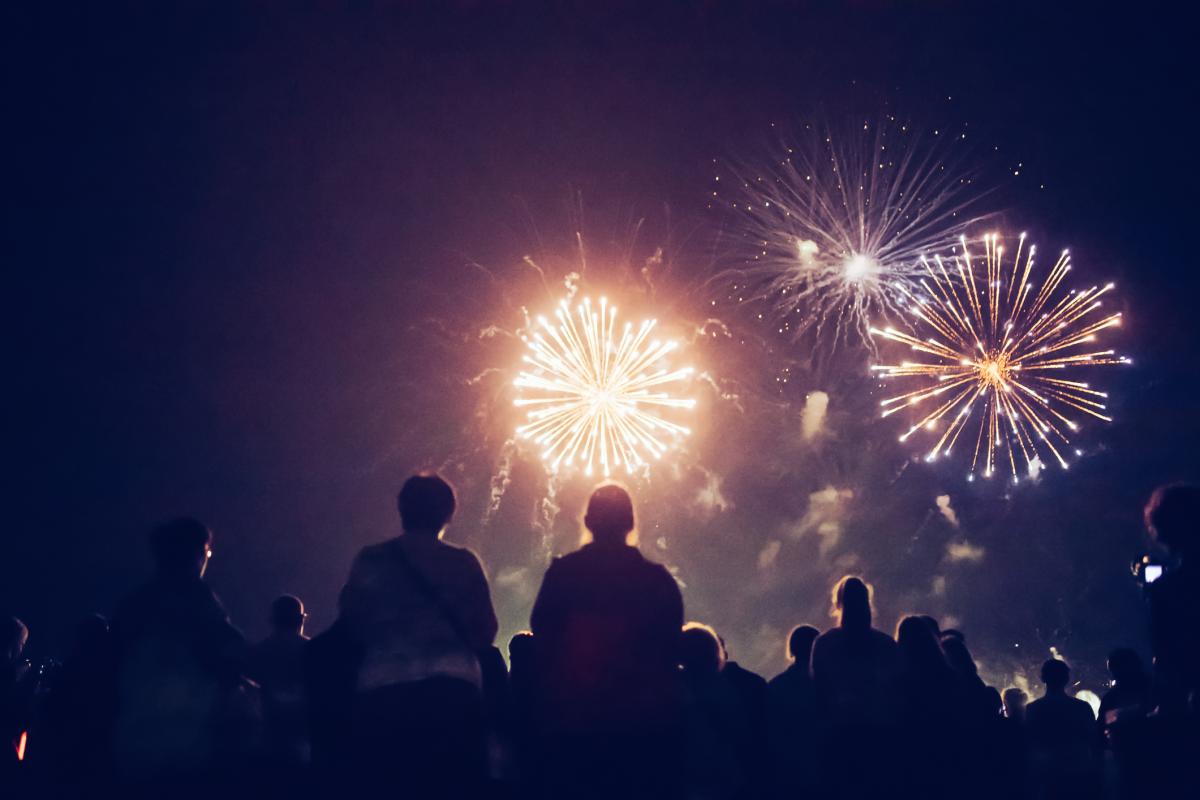 The "oooh's" and "aah's" of watching fireworks can quickly turn to "ouches" if proper firework safety precautions aren't followed. Dayton Children's sees several injuries related to fireworks every year.  Nearly half of all injuries from fireworks happen to kids younger than 18, according to the Consumer Product Safety Commission.   
"Don't ever let kids play with fireworks, period," says Amy Schopperth RN, trauma program manager at Dayton Children's Hospital. "They're intended for use by adults in open spaces." 
Sparklers can burn at up to 2,000 degrees.  That's the same temperature as a blowtorch – it can melt many metals.  While sparklers have typically been thought of as acceptable for kids, they really aren't safe at all. The best way to have fun while being safe is to enjoy the holiday at a public showing of fireworks, where the professionals handle the pyrotechnics. 
What can parents and caregivers do to entertain kids during Fourth of July festivities at home?
There is a list of other items that are just as fun as fireworks, but don't come with all the danger. Anything that lights up or glows in the dark can be enough to entertain kids for hours as darkness falls over the backyard. There are plenty of options for daylight, too, and games that replicate the bang and boom of fireworks. 
Some ideas include: 
Break open some glow sticks, bracelets and necklaces 
Create a light show with flashlights, especially miniature ones or colored lights 
Use glow paint on the body or fabric 
Chase some fireflies 
Blow up confetti-filled balloons 
Blow red and blue bubbles – you can even make your own with dish soap and food coloring 
Spray some silly string 
Build straw rockets 
what about fireworks at home? 
Last year, the State of Ohio lifted its ban on fireworks. However, some municipalities including Beavercreek, Dayton and Fairborn have chosen to continue to ban fireworks. Before purchasing and using fireworks, be sure to check your municipalities laws on fireworks.   
Buy only legal fireworks that have a manufacturer's label and directions.  Wear protective eyewear and have a bucket of water or a hose nearby, for quick extinguishing.  Light fireworks one at a time and make sure you're standing away from other people or flammable objects, like dry grass or torch oil. 
If an adult still chooses to use fireworks at home, it's important to remember to take these few precautions first.
"Children should watch from a safe distance with plenty of adult supervision to make sure they don't get too close," says Schopperth. "Teach your children how to call 911 in an emergency. Also teach them what to do if their clothing catches on fire- 'stop, drop and roll.'" 
Dayton Children's wants to make sure you have a safe summer with these firework safety tips.