7/16/20news article
paying tribute to Bob Mills
Today we want to take a moment to pay tribute to a great friend and supporter of Dayton Children's, Bob Mills. Our hearts are saddened by his passing this week and as we pause to remember his life, we extend an enormous amount of gratitude to Bob and the Mills family for their generous support of Dayton Children's over the years.
If you've ever visited the 4th floor at Dayton Children's, the Mill's family name may sound familiar to you. Bob was inspired to support cancer patients at Dayton Children's after his granddaughter was diagnosed with leukemia at a young age. But his support didn't stop after her treatment ended and the family went on to provide a $2.5 million challenge grant which helped to bring in an additional $3 million for the Mills Family Center for Cancer and Blood Disorders at Dayton Children's.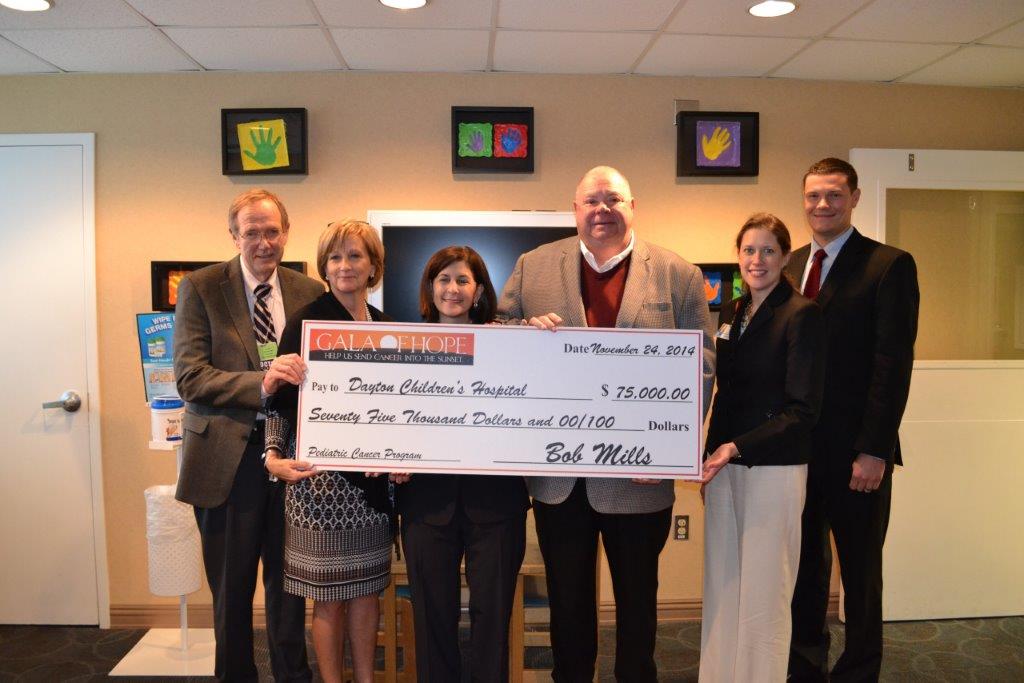 Bob's giving and support also extended even further:
- He was instrumental in the building and opening of Michael's House, Greene County's child advocacy center for abused children
- At Dayton Children's over the years Bob's family foundation donated flat screen TVs, a NICU giraffe bed, a Vein Viewer, infusion chairs and funds to renovate the Mills Family Lounge.
- Lastly, Bob and his wife Barbara hosted the biannual $1 million Gala of Hope event at their home which benefited cancer research throughout the community including brain tumor research being done right here at Dayton Children's by Dr. Lober.
- As a partner with Dayton Children's, his company, Synergy Building Systems, helped build multiple Dayton Children's locations including the south campus and the Child Health Pavilion for families to have access to high quality pediatric care throughout the region.
Bob loved bringing smiles to faces of kids and families at Dayton Children's. He truly wanted to make a difference in their lives. His legacy at Dayton Children's and throughout the community is vast and he will be greatly missed.
Thank you bob for always going above and beyond for the kids at Dayton Children's.