9/23/22 blog post
kids in crisis: how to help your child dealing with intense emotions
when to seek professional help and what to do in the meantime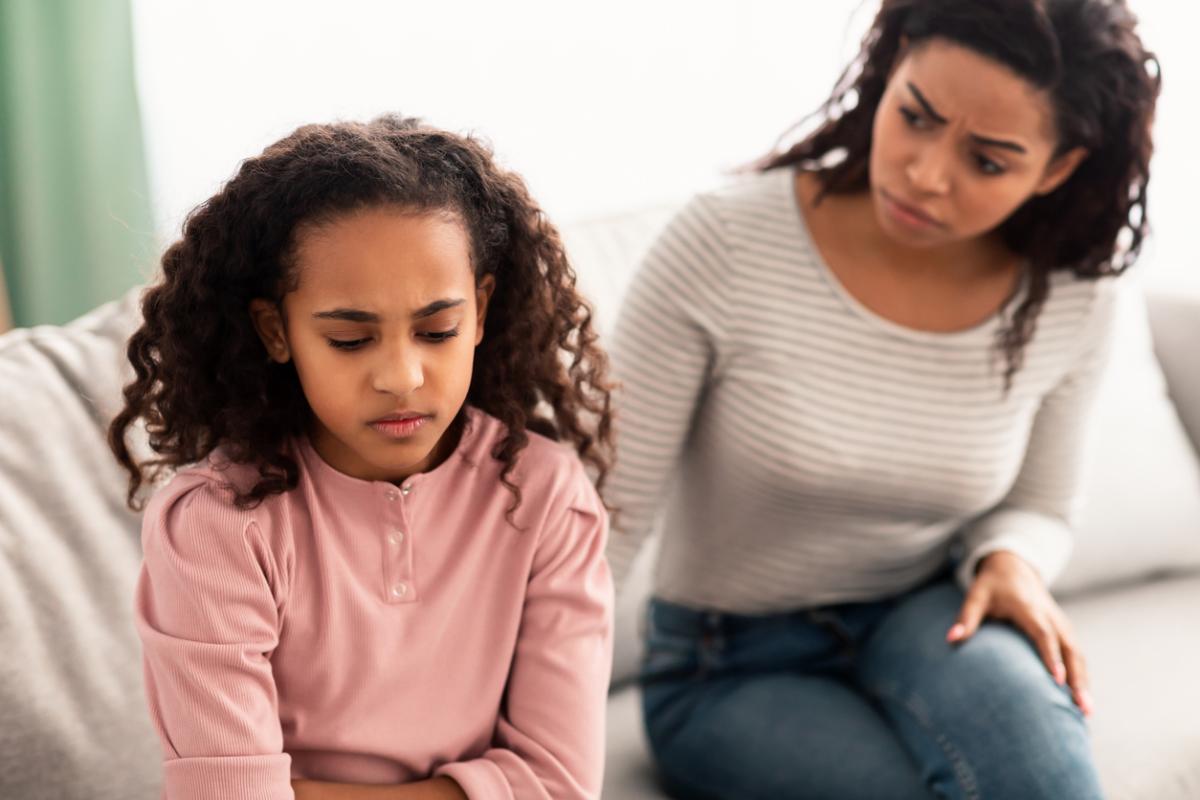 "Everyone would be better off without me." 
"I want to go to sleep and never wake up." 
"You just gave me my 13th reason." 
Hearing these types of phrases from your child or a child you care strongly about can be chilling. Should you take them at their word and get them help immediately? Or tell them that they don't mean it because clearly, this is just a cry for help? 
As a result of struggling to handle intense emotions, your child might be having suicidal thoughts or making statements about wanting to die.  
in this article 
how do I know if my child is dealing with intense emotions?
First, the facts.  
When children are handling intense emotions (like anger, fear, or grief), they may begin to have suicidal thoughts or express statements about wanting to die.  
Some children may hold their feelings in but display their emotions through their behavior. You might notice they are acting more irritable than usual, banging their head, throwing objects when upset, or retreating to their room. These are warning signs that your child is dealing with some intense emotions and needs your help and support. 
how can I support my child struggling with their emotions?
Begin by opening a conversation with the child to explore if they could be experiencing a mental health crisis and are in fact in need of immediate intervention. Try starting with questions like this: "I hear that you are feeling bad right now. You must feel really bad if you want to be dead. Can you tell me more about that?" 
"How long have you been feeling that way?" 
"What do you mean by that?" 
"Tell me more about what has been going on."  
If your  child is struggling to open up during this conversation, it may be easier for them to answer more direct questions. Try to ask:  
"How is your friendship with so and so going,"  
"How are you feeling about your grades at school?"  
"How is it going at school with the other kids in your class or at school?"  
When having this discussion, limit yourself to one question at a time and wait for a response. If they respond with "I don't know," you can follow up with a clarifying question to help guide them into expressing themselves more clearly.  
how do I get professional help for my child?
It is always helpful to have an assessment by a trained professional when your child's emotions become a cause for concern. Sometimes, children do not share all that is going on, no matter how available you are for them.  
You can get a crisis assessment by: 
Going in person to the Dayton Children's Hospital Crisis Center (located at the main campus through the Emergency Department) during the following hours: 
Monday-Friday 8am-midnight; Saturday and Sunday 2pm-midnight 
Phone number: (937)641-4480 
Going to the Emergency Department at Dayton Children's Hospital (both South and Main campus) which is open 24/7 
Calling the National Suicide Prevention Lifeline: 1-800-273-TALK (8255)  
If, after having a thorough conversation with your child, you feel comfortable and assured that your child's immediate safety is not at risk, you should make an appointment to see an outpatient therapist. For assistance with making an appointment or finding an outpatient therapist, you can reach out to the Dayton Children's Mental Health Resource Connection three different ways:
Access the online directory. 
Fill out this online form to receive resources emailed to you by a mental health resource specialist.  
Call the parent line (937-641-5243) to talk to a mental health resource specialist.  
what can I do while waiting for mental health resources?
It may take several weeks to get in for an appointment, but it's important that you continue to check in with your child daily until you do. Here are some other ways to help while you wait.
Practice identifying and labeling feelings. Try using some of the following phrases to start: 
"It sounds like you are feeling angry because your friend is playing with someone else at recess." 
"It sounds like you were embarrassed and hurt that your girlfriend broke up with you." 
"It sounds like you are frustrated because you studied hard for your math test but still received a failing grade." 
Kids will tell you if you guessed wrong, which can open the door to more discussion about how they actually are feeling.  
Practice coping strategies when your child is calm.  

When your child is calm, model and practice breathing exercises with them 
Ask them what might help them when they are feeling upset. Some examples are cuddling a stuffed animal, writing in a journal or going for a walk together.  

When they are not calm, try some of these options: 

Offer a pillow for them to punch 
Refrain from telling a child to "calm down" or "take a breath" if they are in full meltdown mode. Instead, sit by them and model taking deep breaths yourself. Your calm presence can help to calm them and they may even start matching their breath to yours.  
Provide supervised alone time by giving them a space clear of breakable items or items that could be harmful. Give them their space while being able to monitor and observe them for safety reasons. It's also a good idea to ensure the environment(s) that the child is in regularly is safe by removing access to guns and sharp objects (don't forget about kitchen knives), locking-up medications, removing all ropes, cables, and similar objects. 

Continue to monitor  

Continue to ask your child how they are feeling. Research shows that asking a child if they are having thoughts of suicide does not place the thoughts inside their head or cause them to feel suicidal. Asking the question directly can help your child feel more comfortable to open up about how they are feeling.  
where can I find more resources?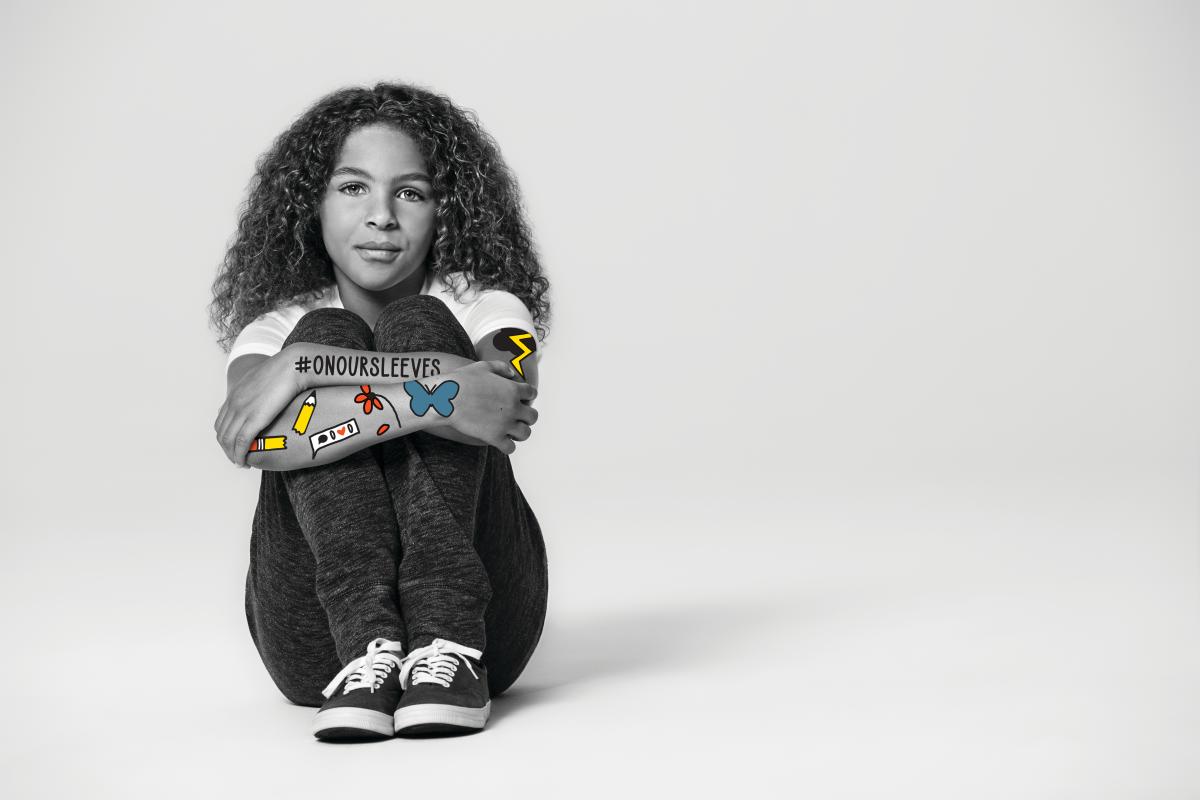 As a parent or caregiver, you're not alone when it comes to struggling with how to approach these intense emotions and tough topics. On Our Sleeves is committed to our mission which is providing families with the free, evidenced-informed education resources needed to talk about children's mental health. Visit our webpage to find access to trusted local resources.   
And, If you're feeling lost about how to help kids with their mental health, Dayton Children's offers two free trainings to help the community address these difficult topics. Learn more about QPR and Mental Health First Aid training today.