8/5/20news article
long-time child advocate honored with Elsie T. Mead award
Libby Nicholson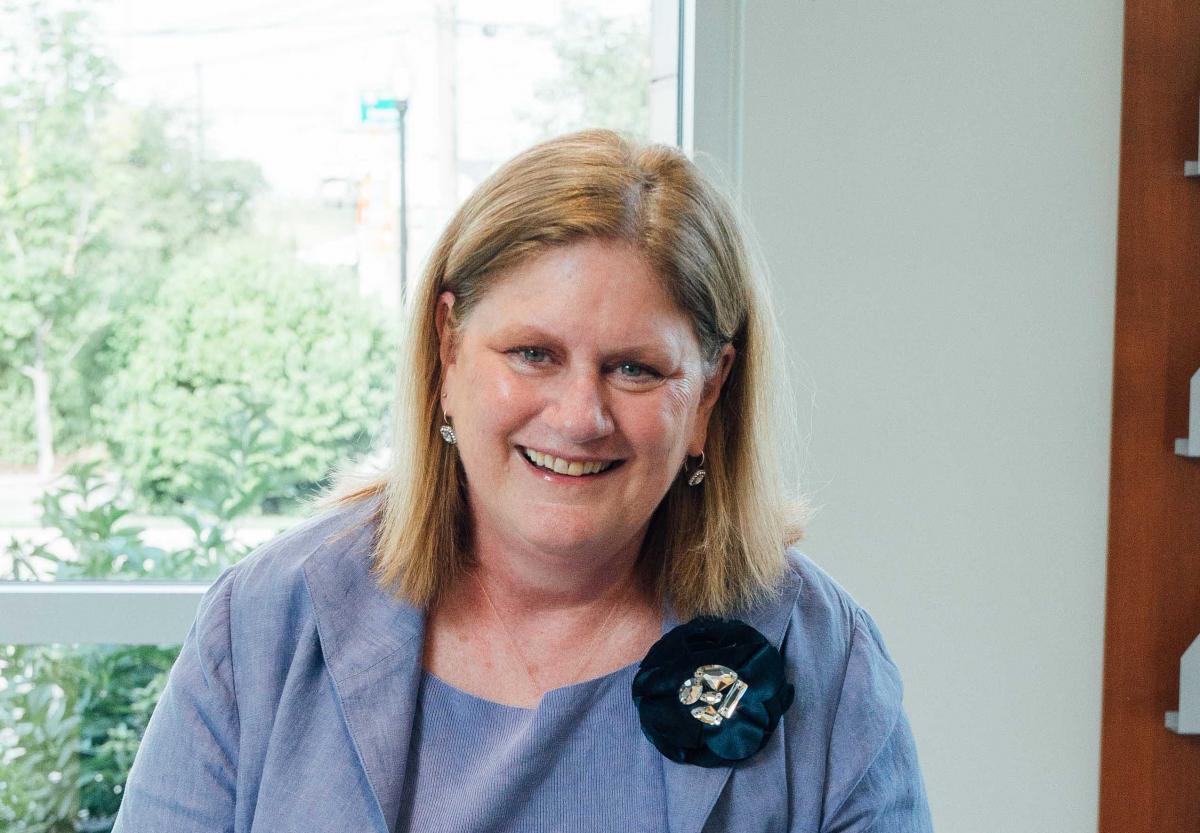 There are people who hurl themselves headlong into the most difficult of tasks because they know they can make a difference. There are people in this world who confront the scariest situations, the most pitiful scenes, to be the defender of those who cannot defend themselves. There are people who go up against the immoveable object and the unstoppable force and bend them both to their will. There are people like Libby Nicholson – and that is why she is this year's recipient of the 2019 Elsie T. Mead Lifetime Achievement award. 
This honor recognizes a current or former Dayton Children's employee who has made an outstanding contribution to Dayton Children's and the community. That may be an understatement for Libby who has transformed the way our community responds to the epidemic of child abuse.  
Libby is the director of CARE House, the child advocacy center for Montgomery County run by Dayton Children's in partnership with the prosecutor's office and law enforcement from across the county. It was the region's first such center and eventually led to the creation of the Child Advocacy Center of Warren County and Michael's House serving Greene County. These innovative centers are now the cornerstone of child protection, providing services to child victims of abuse and their non-offending family members and caregivers. Each center is a collaborative effort by local law enforcement, child protective services, legal teams and pediatric medical teams who work together to seek justice and healing for abused children.  
"I share this award with my colleagues and coworkers through the years who have worked side-by-side with me in our fight to protect children," says Nicholson. "To make sure they live in the kind of community where they are free from the trauma of abuse and neglect."  
Libby joined Dayton Children's in 1995 as a senior medical social worker in the emergency department and a member of the child abuse team. She spent the past 25 years fostering collaborations among child-serving agencies, eventually leading the development of CARE House. She was instrumental in beginning another important Dayton Children's program with far reaching impact - the Mental Health Resource Connection. Accessing behavioral health services can be difficult so this program connects families to behavioral health counselors, therapists and psychiatrist with openings in the community. The innovative program received recognition from the state as a best-practice model and to date has helped more than 26,000 children and their families. 
Libby is also a founding member of the Ohio Network of Children's Advocacy Centers. Her expertise is sought on a local, regional and national level, in advising on how to handle the most difficult situations with objectivity, grace and professionalism. 
More than 12,500 children in Montgomery County alone have benefitted from Libby's vision of CARE House, but her fight continues every day. One in ten children will be sexually abused before the age of 18 – the majority of them experiencing this trauma at the hands of someone they know and trust.  
In honor of Libby and her recognition with the Elsie T. Mead Lifetime Achievement Award, the Dayton Children's Foundation is offering a way for people to support Libby's mission and the children she serves. Those who would like to support the child advocacy centers can do so with a donation which ensures her legacy will continue as strong as her passion for protecting children.