8/19/21blog post
keeping your kids eyes safe + most common eye injuries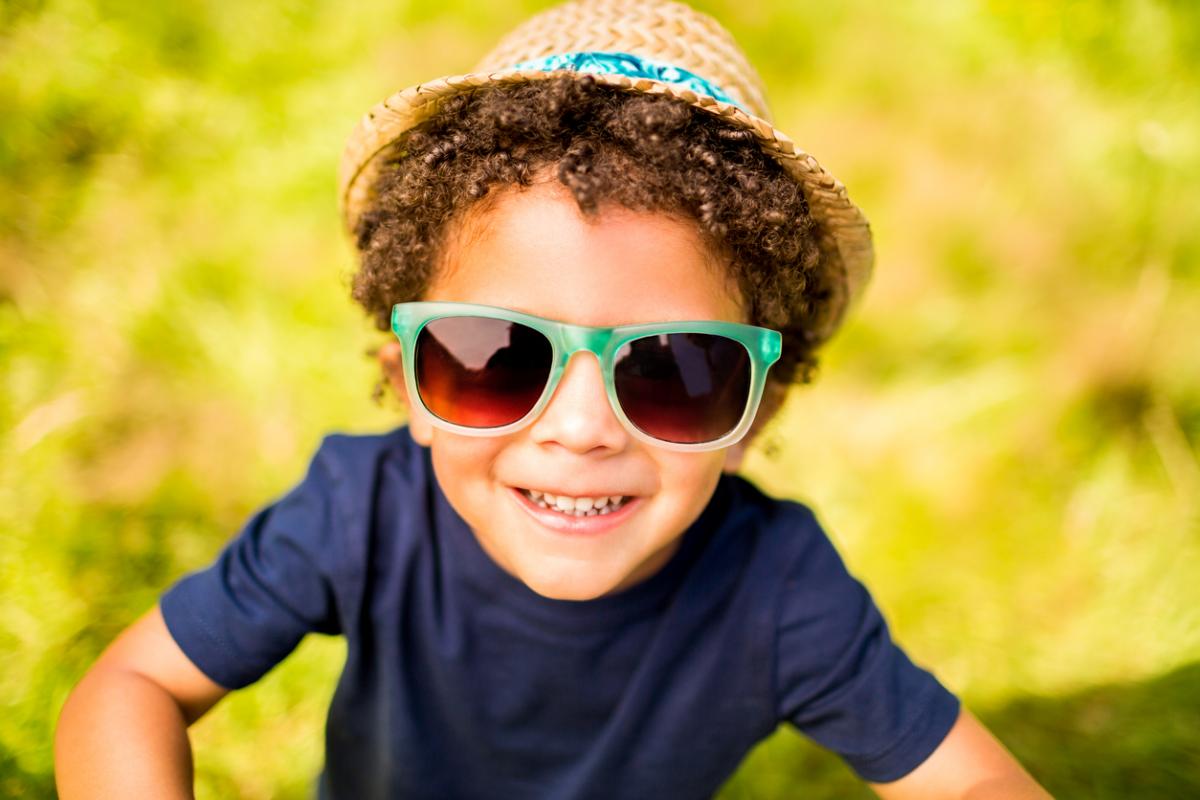 August is children's eye health and safety month. The most common causes of eye injuries to children are:
Misuse of toys
Falls from beds, against furniture, on stairs, and when playing with toys
Misuse of everyday tools and objects (knives and forks, pens and pencils)
Contact with harmful household products (detergents, paints, glues, etc.)
Automobile accidents
To help you keep your child safe, we have complied a list of safety tips from sports protection to toy safety.
indoor safety
Use safety gates at the top and bottom of stairs.
Provide lights and handrails to improve safety on stairs.
Pad or cushion sharp corners and edges of furnishing and home fixtures.
Install cabinet and drawer locks in kitchens and bathrooms.
Store personal-use items (cosmetics, toiletry products), kitchen utensils, and desk supplies where they are out of reach for children.
Keep paints, pesticides, fertilizers, and similar products properly stored in a secure area.
toy safety
Read all warnings and instructions on toys.
Avoid toys with sharp or rigid points, shafts, spikes, rods, and dangerous edges.
Keep toys intended for older children away from younger children.
Avoid flying toys and projectile-firing toys; these pose a danger to all children, particularly those under five years old.
Be aware of items in playgrounds and play areas that pose potential eye hazards.
Keep BB guns away from kids.
sports
Every 13 minutes, an emergency room treats a sports-related eye injury. And, 43% of sports-related eye injuries are to children ages 14 and younger. The good news is that almost all of these injuries can be prevented.
Tips:
Make sure all safety equipment is thoroughly checked each year and fits properly
Wear safety goggles for racquet sports or basketball.
Use batting helmets with polycarbonate face shields for youth baseball.
Use helmets and face shields approved by the U.S. Amateur Hockey Association when playing hockey.
Know that regular glasses don't provide enough protection
sun
Children are at special risk from the harmful effects of UV rays, since their eyes do not have the same ability as adults to protect from UV radiation.
Tips:
Check to make sure the sunglasses fit well
Choose sunglasses that fit your child's lifestyle
Choose lenses that are large enough to shield the eyes from most angles.
Find a wide-brimmed hat for your child to wear along with the sunglasses. This will give your child extra protection against the sun. Wearing a hat can cut the amount of UV rays that reach the eyes in half.
Like adults, children should wear brimmed caps and sunglasses that screen out 99 to 100% of UV rays.
contact lenses
Daily-wear and extended-wear users must be especially careful to follow the recommended regimen of lens cleaning, rinsing, disinfecting, enzymatic cleaning and lens case cleaning
Tips:
Always wash hands before caring for contact lenses
All lenses need regular, thorough cleaning and storing
Keep cases clean
Do not reuse or top off contact lens solution
Do not sleep in contact lenses
For more information, find additional resources below.
https://www.childrensdayton.org/kidshealth/a/eye-injury
https://www.childrensdayton.org/kidshealth/a/eye-injuries-sheet