5/24/21blog post
keeping your family safe this summer while navigating COVID-19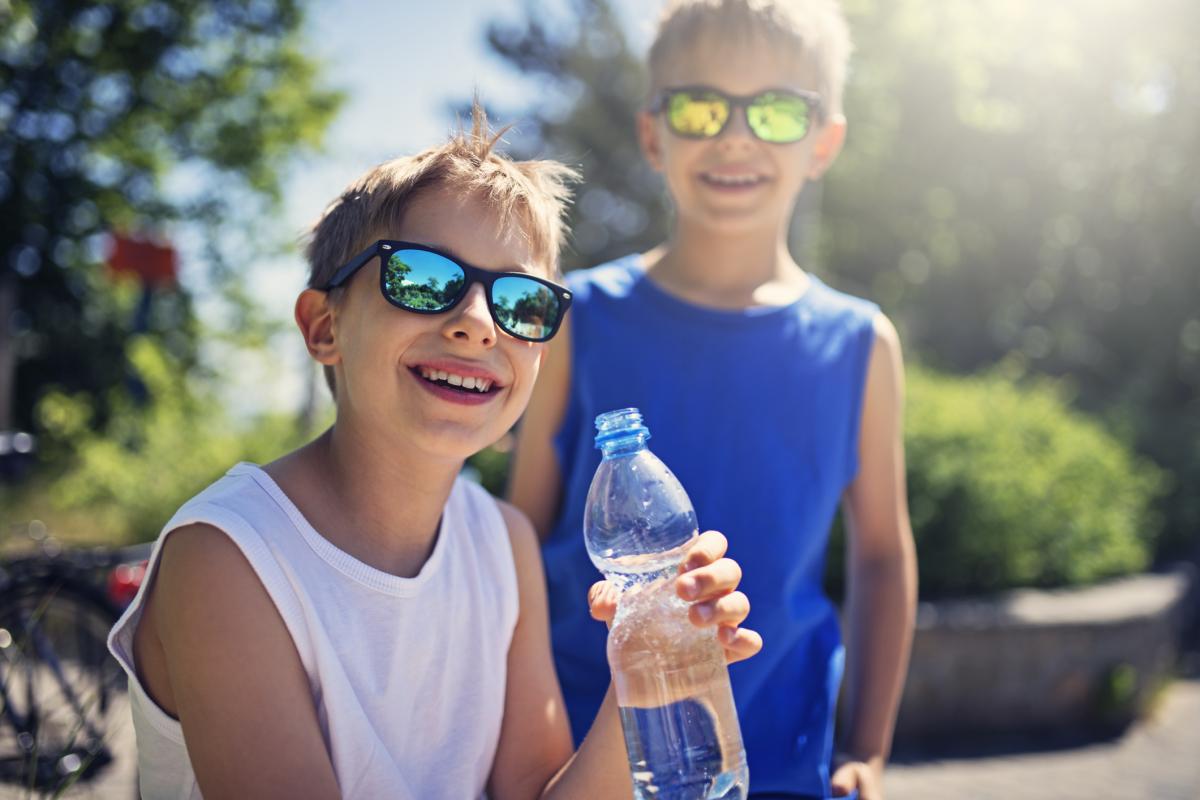 School is out and summer is here, but you may be wondering how your family can take advantage of the warmer weather as we still deal with the effects of Covid-19.
Some households may be fully vaccinated, but others may be split, with parents and older siblings completely protected, but younger kids still waiting for their opportunity to get the vaccine. We sat down with J. Michael Klatte, chief, division of infectious disease at Dayton Children's, to learn what summer activities are best for our families as we navigate our "new normal."
How should families handle activities outside of the home if half of the family is vaccinated (parents and older sibling) and half are unvaccinated (kids under 12)?
As most Ohioans are aware, beginning June 2, the state of Ohio will no longer be requiring that masks be worn, regardless of an individual's vaccination status. However, individual businesses may continue to require masking (and social distancing measures) as they see fit. The lifting of the mask order does not apply to hospitals, nursing homes, long-term care facilities, airports, and when using public transportation like buses, trains and airplanes.
The Centers for Disease Control (CDC) says that fully vaccinated people no longer need to mask or socially distance, except as required by federal/state laws and local business/workplace guidance.
However, the CDC recommends that people who aren't vaccinated (which includes all children between 2-12 years) continue to mask and socially distance.
As a parent, I understand the difficulties that could arise in trying to keep an unvaccinated child under 12 years masked during certain "higher risk" family activities, when neither vaccinated parents, nor older siblings would be masked. In such circumstances I'd personally be inclined to continue to mask, in order to set an example for my unvaccinated family members.           
How safe will it be to participate in "typical" summer activities like going to the pool, amusement parks, traveling to see family/friends this summer?
For families with vaccinated parents/older siblings and unvaccinated children under 12 years, in general, having the unvaccinated children engage in activities such as going to the local swimming pool and playing outdoors with other children in the neighborhood should be considered pretty safe. The risk of getting COVID increases when larger numbers of people are crowded together in one place at one time. If vaccinated parents with unvaccinated children choose to have the entire family participate in summertime activities, like visiting an amusement park or attending a concert/sporting event in an outdoor stadium, then having unvaccinated children wear a mask during those activities would be the safest option.
As far as summer travel, visiting family and friends who have been fully vaccinated should be considered extremely safe. When planning summer travel, family travel by car poses a lower risk for catching COVID compared to flying and having to navigate crowded airports. Because of this, the CDC continues to recommend that all airline passengers continue to mask within airports and during flights – regardless of vaccination status.     
Is it safe for kids to go to summer camp if they have not been vaccinated?
By and large, having children attend summer camp should be a safe and enjoyable summertime activity.
I would suggest that before enrolling children in summer camps having parents check with the camp leaders/directors to ensure that all appropriate safety measures are followed, such as:
maintaining social distancing to the greatest extent possible
limiting individual groups of campers to no more than 10 at any one place and time
frequent cleaning of environmental surfaces.