10/5/15news article
hear the beep where you sleep - every bedroom needs a working smoke alarm
Location matters when it comes to your smoke alarm. That's the message behind this year's Fire Prevention Week campaign, "Hear the Beep Where You Sleep. Every Bedroom Needs a Working Smoke Alarm!"
October 4-10 is Fire Prevention Week so Dayton Children's is teaming up with Safe Kids and the National Fire Protection Association (NFPA) to ask parents to take this opportunity to educate and protect their families.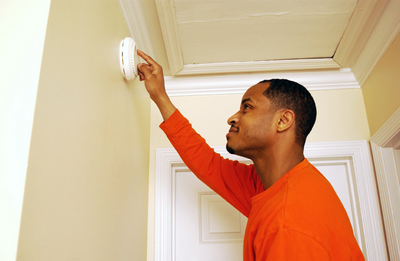 It is important to have a working smoke alarm in every bedroom, outside each sleeping area and on every level of the home, including the basement. "In a fire, seconds count," says Jessica Saunders, director of Dayton Children's Center for Child Health and Wellness. "Half of home fire deaths result from fires reported at night between 11 p.m. and 7 a.m. when most people are asleep. Home smoke alarms can alert families to a fire before it spreads, giving everyone enough time to get out."
According to the latest NFPA research, working smoke alarms cut the chance of dying in a fire in half. Meanwhile, three out of five fire deaths resulted from fires in homes with no smoke alarms or no working smoke alarms.
There are some things parents can do to make sure their family has the best chance of escaping a fire safely.
Install smoke alarms in every bedroom, outside each separate sleeping area and on every level of the home, including the basement.
Interconnect all smoke alarms throughout the home. This way, when one sounds, they all do.
Test alarms at least monthly by pushing the test button.
Replace all smoke alarms when they are 10 years old, or sooner, if they don't respond properly.
Make sure everyone in the home knows the sound of the smoke alarm and understands what to do when they hear it.
In addition, this week is a great opportunity to talk to children about a fire escape plan. "Repetition and practice are really important for children, especially little ones," says Saunders. "The more often you can talk about fire safety and actually show them what to do, the better."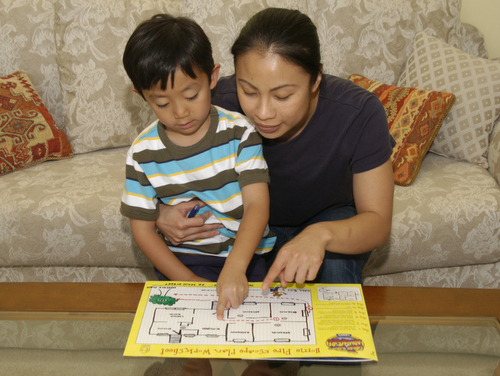 Key topics to talk to kids about include:
If the smoke alarm sounds, get outside and stay outside.
Go to your outside meeting place.
Call the fire department from outside the home.
Never play with matches or lighters.
For more information, contact:
Stacy Porter
Communications specialist
Phone: 937-641-3666
newsroom@childrensdayton.org