10/19/14news article
Franklin teen becomes Eagle Scout after devastating lawn mower accident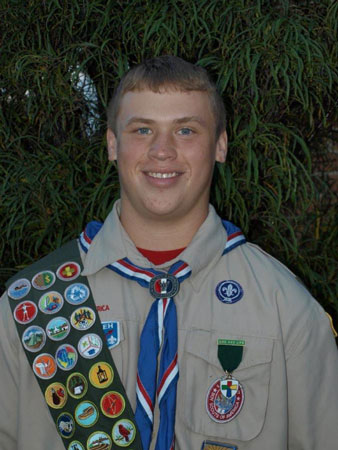 Today a Franklin teen walks to the stage to fulfill the lifelong dream of becoming an Eagle Scout. The achievement is extra special, as it's a walk that his parents feared he might not be able to make.
In 2006, Eli Norris suffered a serious foot injury after a lawn mower accident. The eight year old was rushed to Dayton Children's Hospital where Michael Albert, MD, medical director of pediatric orthopaedics, and his team immediately went to work removing debris from the wound on Eli's heel. It would be the first of five surgeries over three months to repair the damage.
Children are not just little adults. They have special medical, physical and emotional needs that Dayton Children's experts are specially trained to handle. Julie Norris, Eli's mother, says Dayton Children's was the absolute best choice for his care. "The entire staff was extremely comforting and always there for Eli. They made him feel special and attended to his every need, offering fun explanations along the way - like stating the wound vacuum machine was to remove the evil 
spirits from his foot," says Julie.
Eli spent his ninth birthday at Dayton Children's and the staff made sure it was a special day. "Dr. Schmidt even took the time to play the guitar Eli received as a gift," says Julie. Eli recovered well, even telling his mom he felt faster and better than ever as he returned to Cub Scouts and playing baseball, basketball and football.
Eli is now a senior at Franklin High School, taking honor classes and active in baseball, wrestling and football. Earning his Eagle Scout status also required a lot of physical activity. "Without Dayton Children's providing the immediate and critical care that Eli needed so long ago, his life ambitions may have been very different," says Julie. "In 2006, Eli's third grade teacher asked them to write what they were thankful for; Eli wrote "his doctors and nurses." Our family is forever grateful for the knowledge and care that took place to heal Eli."
Eli may one day make that difference for someone else. After graduation, he plans to go to college and work in the medical field.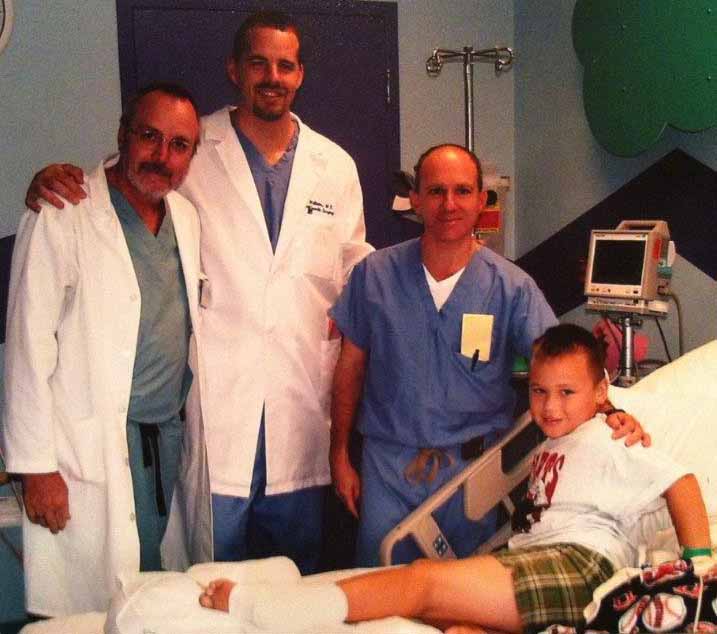 For more information, contact: 
Stacy Porter 
Communications specialist 
Phone: 937-641-3666 
porters@childrensdayton.org